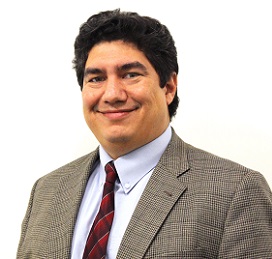 Eric Figueroa, San Ramon's assistant city manager, has been recommended as Martinez's new city manager, Special Advisor Jim Jakel has said.
In a Feb. 28 report, Jakel wrote that Figueroa appeared to be the top candidate after Council interviews in January.
If he is appointed, he would succeed Brad Kilger, who announced in July 2018 that he would be retiring in January.
Martinez City Council will vote Wednesday whether to affirm his selection and appoint him to the position effective April 22.
Figueroa has been assistant city manager of San Ramon since his appointment in 2014.
In that position, he has been active in economic development, through which he has represented the city on multiple local and regional organizations. He also is the city's public information officer.
He has worked with the League of California Cities and is past president of the Municipal Management Association of Northern California.
Prior to joining the city of San Ramon, Figueroa was the assistant to the city manager in San Leandro.
His wife, Joanna, operates Fig Tree and Company, an online fabric, quilt and sewing accessory business.
Should Figueroa be appointed Wednesday, his base salary would be $234,000.
He also would receive health insurance and Management Compensation Plan benefits, and the city would make contributions to the ICMA Retirement Corp. on his behalf.
He would be allowed to accrue leave time, be compensated for certain travel and other expenses and take professional development courses within budget limits. His car allowance would be $500 a month.
He would be subject to annual performance evaluations and would need to provide the city a 45-day written notice should he decide to resign.