Defendants Friends of Pine Meadow has won a California First District Court of Appeal case in which the organization was accused of using its name "to deceive fellow citizens into believing they were friends with the golf course owners….and represented the interests of these owners and the golf course."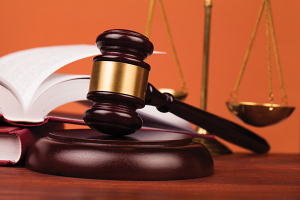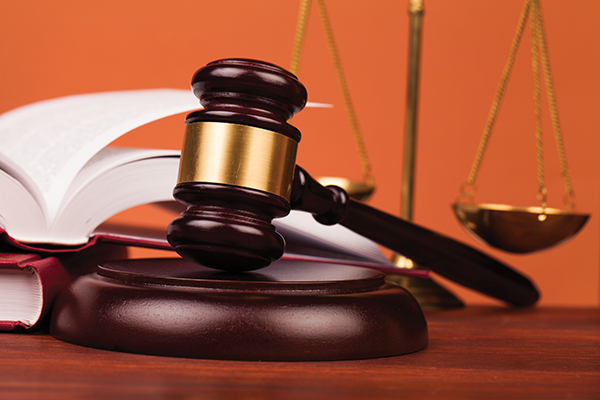 The court ruled that Christine Dean, whose father built the Pine Meadow golf course, Denova Homes, which has bought her land with plans for development in association with the third plaintiff Civic Martinez, had not proved their arguments.
Friends of Pine Meadow's position was upheld in 2016, when the plaintiffs sought to end giving comments at public meetings through a strategic lawsuit against public participation (SLAPP suit.)
In 2016, Dean, DeNova and Civic Martinez claimed Friends of Pine Meadow had interfered with the prospective economic advantage and caused defamation, and sought damages and relief for what they described as false statements and publications about plans for a housing development on the former golf course.
Dean and the developers said individuals who eventually formed Friends of Pine Meadow "opposed any development on the Pine Meadow Golf Course property," speaking at more than 20 neighborhood meetings, creating web and media sites and write reader editorials to area newspapers.
The plaintiffs said Friends of Pine Meadow misrepresented a referendum petition, saying it would turn the golf course into a park to honor the family that sold it, and implied that the Coward-Dean family had competing interests with DeNova Homes and opposed, rather than sought, the land's development.
In addition, the plaintiffs accused the defendants of intimidation, threats, name-calling and "thuggery" that interfered with business transactions, including the sale of the land to DeNova.
That was struck down Aug. 29, 2016, with the court finding the defendants' speech was protected. The decision also disagreed with the way Dean and her colleagues defined a public issue, and said the plaintiffs had failed both to prove they were defaimed and to produce evidence that backed their claims of business interference.
Dean still contended the actions of Friends of Pine Meadow are doing exactly that, explaining that the sale price for the land was far lower, since it was based on how many homes would be put on the property. Since it still is not developed with residences and instead is developed as a golf course with such accessory buildings as a tavern, the sale price was far lower, as if it were an empty lot, Dean said.
Dean and DeNova filed an appeal, claiming that Friends of Pine Meadow and its members had engaged in commercial speech that wasn't protected under anti-SLAPP law. In a ruling delivered Feb. 8, the court again sided with Friends of Pine Meadow, citing the constitutional right to freedom of speech..
"As reflected in our summary of the complaint allegations, plaintiff's interference and defamation claims seek to punish and suppress speech and petitioning activity related to defendants' opposition to the construction of a housing development on a golf course," the court decision said.
"Most, if not all, the material allegations pertain to statements that wre made during or in connection with proceedings to amend the City's general plan, thus falling within section 425.16 subdivision (3)(1) and/or (e)(2). Furthermore, since all the challenged conduct was speech or petitioning activity relating to an issue of public interest, it is protected activity," the decision said.
Since Dean, DeNova and Civic Martinez dropped the contention that the speech and activity was abouyt a matter of public interest and instead said it was related to commercial speech that isn't protected under anti-SLAPP law, the court addressed that contention specifically.
"Remarkably, plaintiffs never define what they mean by commercial speech," the decision observed. Applying case law, the court concluded the speech wasn't commercial in character, since the defendants weren't engaged in sales of goods or services, the speech wasn't directed at actual or potential customers or buyers and the speech wasn't commercial in nature.
"On its face, this type of speech is political, rather than commercial in nature," the decision said.
Even if it were, commercial speech isn't always excluded from anti-SLAPP protection, the court's decision said.
"Every claim in the complaint seeks to punish and/or suppress speech that relates to an official proceeding about a public issue," the decision said.
In addition to finding for Friends of Pine Meadow and its members, the court awarded the defendants legal costs.
A statement from Friends of Pine Meadow describes the defendants in the case as "Martinez citizens trying to preserve as open space a property known as Pine Meadow."
The decision, it said, upholds a ruling under California's anti-SLAPP statute that the defendants were sued for statements and acts made on a topic of public interest, and that the plaintiffs failed to demonstrate their claims of defamation, interference with contracts and business interests and conspiracy.
"SLAPP suits like this threaten citizens who speak out against powerful or wealthy interests on public issues," said Stuart Flashman, co-counsel for the defendants.
"The Court of Appeal's decision is a victory for anyone who has been intimidated and frightened or kept from speaking out because of the threat of being taken to court."
Friends member Mark Thomson, one of the defendants, said, "The right to speak out on public issues is core to our democracy and this court decision reinforces that right. The idea of intimidating those with different views than yours via lawsuit is reprehensible."
He continued, "The SLAPP suit brought by Christine Dean, DeNova Homes and Civic Martinez was clearly an attempt to stifle the free speech rights of the defendants as well as the community and nothing more."
Threat of the suit had made some residents concerned about their right to speak, he said. Friends of Pine Meadow has asked Martinez City Council to tell members of the public "that they have the right to speak on public issues before the Council and in public forums," he said.
Friends of Pine Meadow and one member, Tim Platt, are suing Martinez, challenging a Jan. 16, 2017, Council vote that determined the golf course's designation was residential, rather than open space, since 1973. That suit is pending in the Contra Costa courts.
In addition, Thomson, Platt and others are awaiting a court decision whether their ballot measure will be approved in time to set before voters during the June primary election.
Dean said the suits were filed primarily to get the group to drop the name "Friends of Pine Meadow."
"We proved over and over and over again how many people were misled by that name," she said, adding that some residents signed a petition for a ballot measure that would require a referendum before Martinez land is changed from open space to more concentrated development because they thought the Coward family wanted the golf course "saved."
She said she also wanted people to stop attributing comments to her late father, "who can't speak for himself." She called those comments "misleading."
Her father, James Coward, built the course and opened it Jan. 1, 1965. It closed in 2015 after play on the course began declining in the 1990s, forcing Coward's three children to face spending thousands of dollars each month on upkeep and insurance.
She said her side failed in court because it didn't provide enough proof "we are harmed by it."
Dean said she hasn't been opposed to turning the land into a park, but heard repeatedly from city representatives that Martinez had no interest in purchasing the land. Nor had those who formed Friends of Pine Meadow been able to make an offer when she and her siblings decided to put the property up for sale.
She contended that in contrast to the court decision, she and her siblings have been hurt financially by the Friends of Pine Meadow opposition to putting homes on the 26-acre golf course.
"We had a contract with DeNova to purchase the property. The price was based on how many houses were approved for the property. That was the deal." The plan has been to put 96 homes on the course.
The opposition to the housing development meant the parties had to extend the three-year purchase contract more than once.
"It's been five years dealing with this," Dean said. "If we had sold three years before and had gotten all the houses approved, they would have paid us three times what we got."