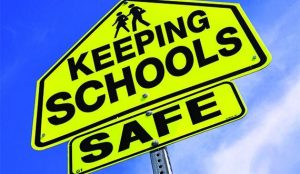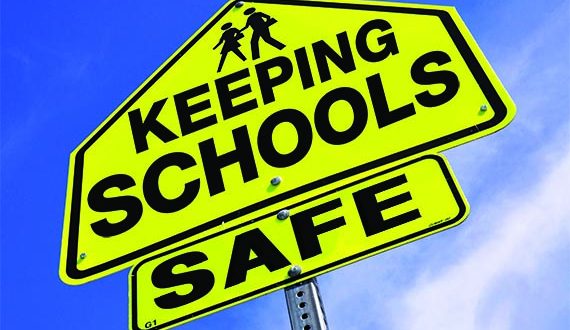 Each year, Martinez Unified School District's Board of Education reviews its safety policies. But this year, the review has started shortly after 17 were killed in an attack on a South Florida school.
Nikolas Cruz, 19, an expelled student, returned Feb. 14 to the Marjory Stoneman Douglas High School campus in Parkland, Fla., with a semiautomatic rifle and a backpack of loaded magazines.
He told police he started shooting students on the school grounds and in hallways. Then he fired on people in five classrooms on the first and second floor of the freshman building, killing 14 students and three members of the faculty.
Cruz escaped temporarily by dropping the rifle, a vest and ammunition and joined students fleeing the school.
He was arrested by police as he walked down a residential street a little more than an hour after the assault.
Cruz has been accused of 17 counts of premeditated murder and is being held without bond at Broward County Jail, where he remains on suicide watch, according to Gordon Weekes, chief assistant public defender, who said Cruz has a "significant" history of mental illness and may have a learning disability.
The shooting has sparked additional calls for gun control and mental illness treatments. In another response that has both proponents and opponents, President Donald Trump has urged arming trained teachers. Meanwhile, authorities are looking into the way both the school resource officer and sheriff's deputies responded to the situation.
No action was taken on the matter at Monday's Board of Education meeting, but the topic sparked some dialogue within the Board as well as from the audience, and it will appear on a future agenda.
Conversations also have been taking place among the district's school administrators, Superintendent C.J. Cammack said Monday night.
The district already has a good working relationship with Martinez Police Department and the Contra Costa County Sheriff's Office, both of which conduct active shooter drills on school campuses when students aren't present.
"We do a lot," he said. "There's room to do more."
Campus security came into the discussion when the Board discussed options for John Muir Elementary School's campus overhaul, with a subcommittee strongly urging a single building with limited access, although with doors at both ends of the building and in the middle so children could escape fires.
The Board asked its consultant to see if some revisions could be made in that campus design, which could run about $6 million over the construction budget if the preferred design is chosen.
But Boardmembers recognized the concern for student safety.
"Can we review the high school?" Boardmember John Fuller said, referring to Alhambra High School's sprawling and somewhat open campus.
"that high school is huge with multiple entry areas," he said. "Is there a plan to cut off the campus?"
Cammack said Alhambra High School "is very challenging for a locked perimeter."
Principal Tom Doppe said much thought has been given to the campus configuration in the past few years, and certain procedures have been put in place to close off portions of the school's perimeter, including locking gates at the gymnasium and the pool doors on F Street. There's some Measure K money left that could be used for more security, he said.
Some entrances have padlocks, and teachers have keys to lock them, although Doppe said he'd prefer bars as barriers.
Only the entrance near the library is truly open, necessitated by the number of students who use that area each period.
The school is verifying is whether more people can lock exterior doors, instead of depending on locking individual classrooms, and determining how to make standalone buildings more secure, Doppe said.
Communication is another key, as is relationship-building, said Martinez Police Chief Majit Sappal. "Communication with the school district is critical," he said.
People should feel comfortable calling police if they see something amiss, he said. And that includes students, who are likely to see more things or notice something out of the ordinary than adults might.
"We're fortunate to have good relationships (with the Martinez community,)" Sappal said, reminding the Board that students also are part of that community. "We need to think about bringing students into the community."
Schools are challenging to secure, because a large number of people need access to them, he said. But paying attention to fundamentals and basics can reduce the chances of a tragedy.
He pointed out the police department is "fairly close" to Alhambra High School. And police cars have aerial views of all school campuses "so officers have a decent idea where they're heading to."
Another facet of many shooting tragedies is the question of the shooter's mental health. Cruz has been described as having depression as a result of his mother's death.
A report by Drs. James L. Knoll and George D. Annas indicated mass shootings by those with mental illness represent less than 1 percent of annual gun-related homicides and that suicides account for the majority of gun-related deaths.
But another tragic school shooting that happened in December 2012 at Sandy Hook Elementary School in Newtown, Conn., in which 26 people were killed, was committed by Adam Lanza, who was described as having "completely untreated" psychiatric ailments like anxiety and obsessive-compulsive disorder.
A report on Lanza described him of showing signs of "severe and deteriorating internalized mental health problems."
"No kid wakes up and decides to commit atrocious acts," Sappal said. "There are warning signs."
Board Clerk Bobbi Horack, who is active in the Association of California School Administrators, said that organization was meeting Feb. 14, the day of the Florida school tragedy.
"We've got to drill, we've got to drill, we've got to drill," she emphasized, comparing drills for active shooters should be practiced like fire drills. "There has never been a child killed in a school fire in California," she said, crediting fire drills. "Drill, drill, drill, so they know – so the first graders know."
Sappal said there are training procedures for active shooter situations, such as "ALICE," which stands for Alert, Lockdown, Inform, Counter and Evacuate.
But the school system also needs to look at one peculiarity of the Florida tragedy, boardmember Kathi McLaughlin said. In that case, school fire alarms had been pulled, ironically after a drill had taken place earlier that day. "Let's talk about that," she urged.
Martinez district principals already have, Cammack said. Currently, fire alarm drills may happen unexpectedly, to catch students by surprise. "We're looking at that," he said.
Craig Lazzaretti, of Martinez, said the Florida tragedy should shake every parent and educator, and districts should band together and work with state and federal authorities to end gun violence. He pointed out California's weapon regulations are stricter than Florida's, and he blamed the National Rifle Association for creating loopholes for high-powered weapons purchases.
He urged every school campus to hire a guard and send the bill for the guard's salary to the NRA, "and if they don't pay, send it to the Feds, because they did their bidding."
Peggy Henderson, a Concord woman whose grandchildren attend Martinez schools, said she was driving to a sporting goods store and was discussing the situation with her son. She realized how upset she was when she found herself shouting.
She said she wants children to feel safe at school. "Children need to feel safe. It's damaging if they don't."
She urged the school district to make sure "extra things," such as locks and bulletproof blankets, are available.
Speaking about Cruz, she said, "This man is troubled. He was expelled." The Board had voted that night to expel a student, too, she said. She urged more testing and work on mental health issues. "Let's recognize the problem and provide services."
In other matters before the Board, the panel discussed but did not vote on extending the current parcel tax, an agreement among the school district, Martinez and Rising Sun Energy Center for the California Youth Energy Services young adult employment program and the transfer of noon part time playground positions to classified service, and opened a public hearing on developer fees, although no one spoke at the hearing.