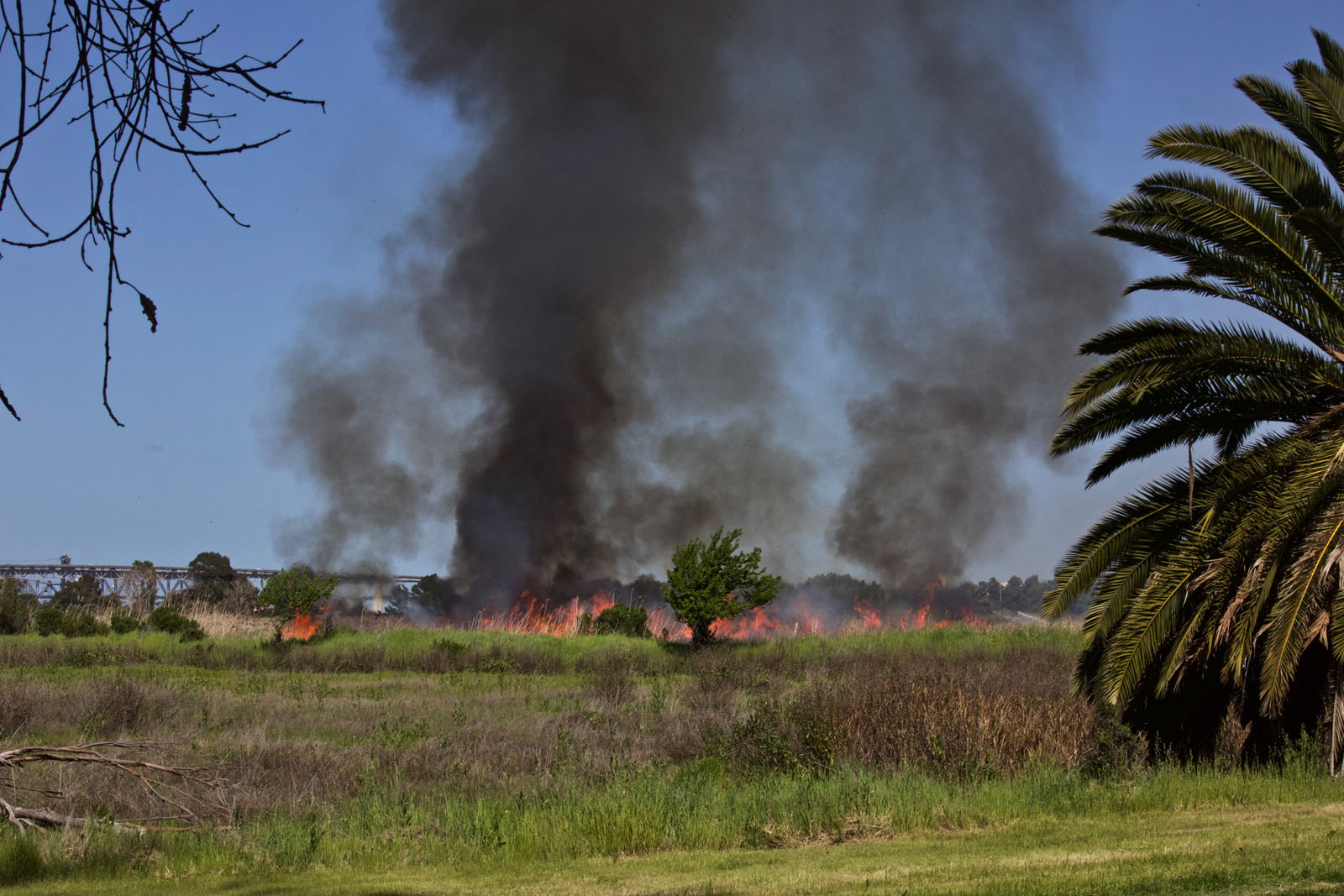 MARTINEZ, Calif. – A trio of fires reported Sunday afternoon near Granger's Wharf were contained by Contra Costa County Fire Protection District firefighters within an hour and never threatened any buildings, a spokesman said.
However, since the marshy area was still wet from recent rains, the fires are considered suspicious, the spokesperson said.
The fires were reported about 2:30 p.m. and forced the closure of the 100 block Berrellesa Street while firefighters attacked the flames. Four engines, an investigator and a battalion chief brought the fire under control in about an hour, and the scene was cleared by 5 p.m.
(photo courtesy of KAREN JAMES)