I am writing in response to the rolling out of by-district elections. To say this process has wounded me deeply would be putting it mildly. As part of the 'protected class' this tawdry action sought to empower, I feel neither.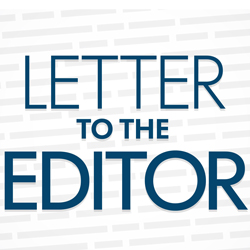 I sat by on the sidelines for a majority of the time, waiting to see who would dare try and capitalize on the theft of my, and every other Hispanic household in Martinez, voting rights. As I expected the first group to show up is the porous 1,000 Friends of Martinez group headed up by Tim Platt. I'm glad Martinez is getting its own baseball team because we're all going to need to brush up on filling out scorecards given how many of these "groups" Platt's name is on: Friends of Pine Meadow, 1000 Friends of Martinez, Martinez Open Space et al and etc.
While these groups may have different names, they all have one common goal, to make Martinez hostile to growth, no matter how reasonable. It isn't mere coincidence that our Planning Commission hasn't met in months.
There was a time when I felt a sense of alignment with those who were on the Anti Redevelopment side (Platt chief amongst these). When Governor Brown realigned California's budget and dissolved redevelopment agencies I expected all of the opponents to, I don't know – go back to living their lives.
I've since come to recognize my concerns and opposition over RDAs were contrary to Platt's. My opposition was the result of unchecked abuses of eminent domain powers. When the Supreme Court upheld the case of Kelo v. New London, I worried for the rights of the property owners who were forced to transfer their property to another private party. In my eyes this amounted to the strong-arm theft by the Government for the financial benefit of another private party.
This is where Platt and I diverge. The strategies and tactics he advocates for continues to result in the strong-arm transfer of private property rights. The only difference between Platt and the State is private property owners aren't being compensated.
In my next letter I will outline the relation of private property ownership and it's role in creating generational wealth and the destructive practices Platt advocates for as they relate to the youth of Martinez and communities of color.
– Linda Meza