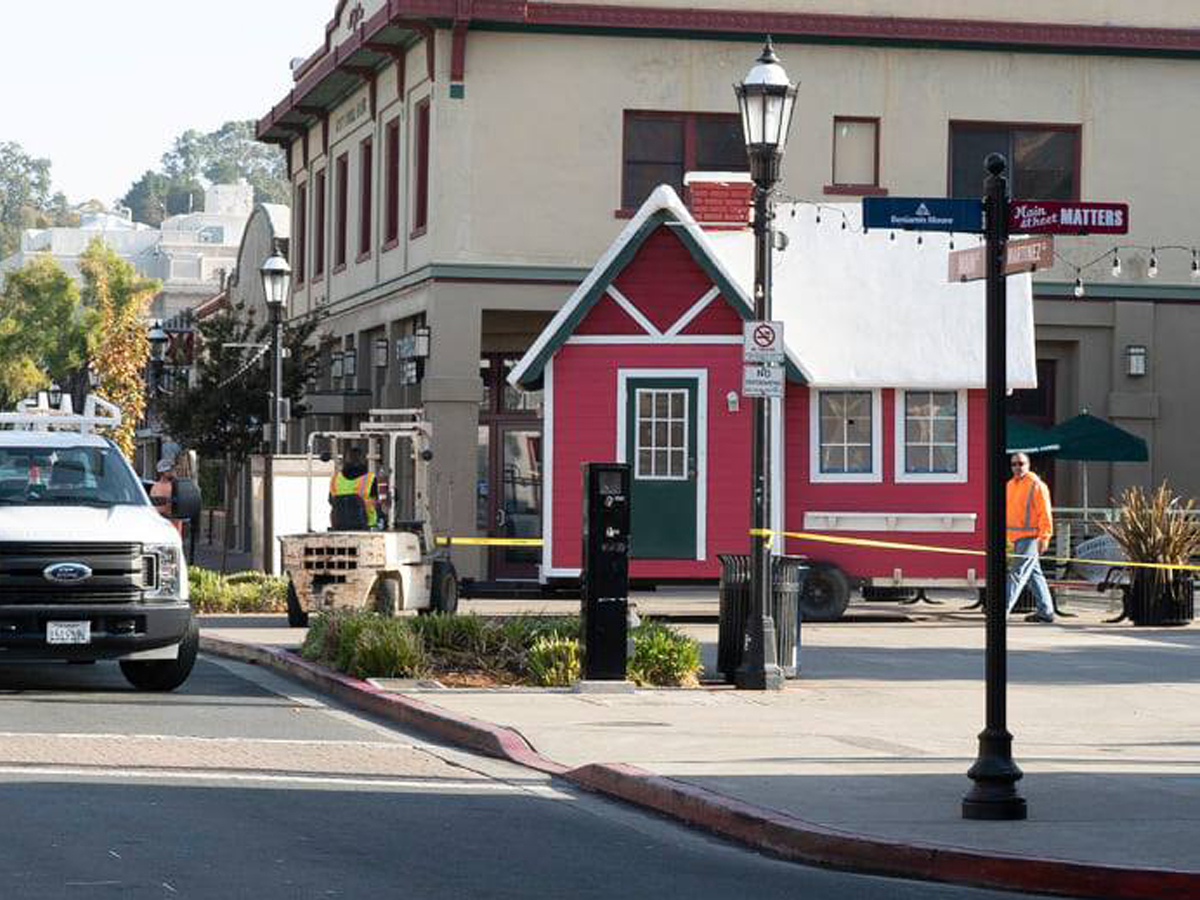 By KEVIN MURRAY
Contributor
Here is a shot of the renovated Santa House coming to Main Street this moring. In the off season, Main Street Martinez stores this little treasure at the North Pole, where special elves handle upgrades and maintenance.
For the last couple of months a select team of R&R elves has been assisting in the restoration of the outside, while Roxanne Essex Cole has been leading a team which renovated the inside.
Thank you to this very special team: BJ Thompson, Jake Webb, and Mike Miller, along with Deanna Kelsey Mollwitz and her team of Sea Scouts.
Also thanks go to Kelly Barry of Affordable Roofing and ABC Roofing Supply. Kelly advised on special roofing emulsions, for the aging foam roof, with follow up from the staff at ABC. BJ and Jake worked to repair the roof and apply the emulsion. Deanna's son Isaac, one of the senior Sea Scouts, put on some final touches and painted the chimney.
Mike Miller used construction foam and a great deal of ingenuity to rebuild the cornices at the ends of the gables, to better than new. This was an amazing team effort over the last 6 weeks, working around schedules and storms.
The Sea Scouts Team spent the best part of a Saturday repainting the siding and trim, after Deanna bondoed up several generations of dry rot.
There are still a few spots to touch up on the roof and the exterior, but that should be done before the grand opening on December 6th.
I spoke to Santa today (Bruce), who is also a regular volunteer at the Cleans Start Shower program. He is thrilled with the renovations, especially the interior modification that are going to really upgrade the experience for the kids.