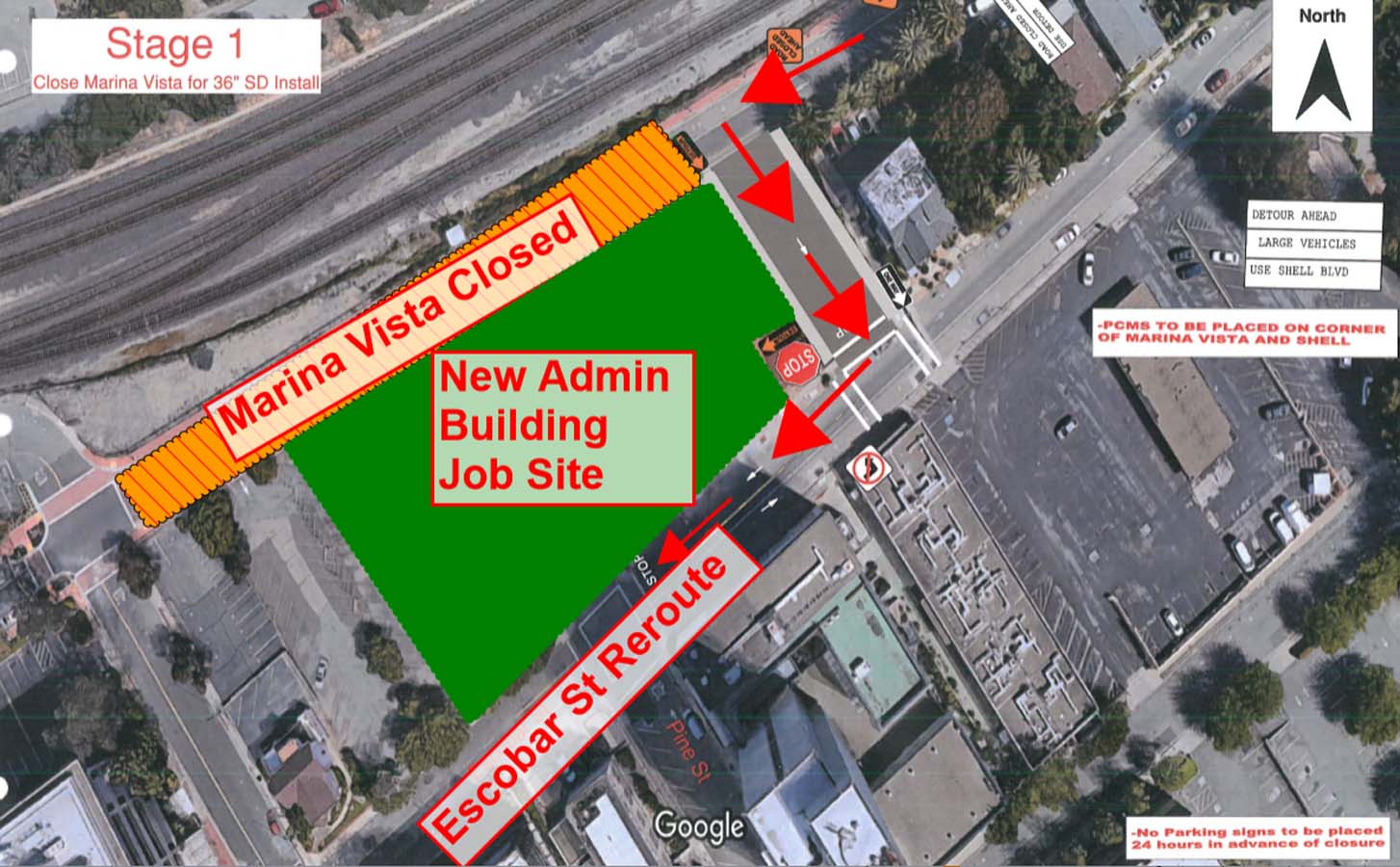 Contra Costa County Public Works to Close a Section of Marina Vista Avenue in Martinez Due to Construction of the New Administrative Building
April 23, 2019, Martinez, CA – Contra Costa County Public Works will close a section of Marina Vista Avenue on Wednesday, April 24th for the placement of the off-site sanitary sewer for the new County Administration building. Traffic control measures and traffic rerouting will continue through May 1st.
The road will re-open by 5 P.M. on May 1st, barring any unforeseen circumstances.