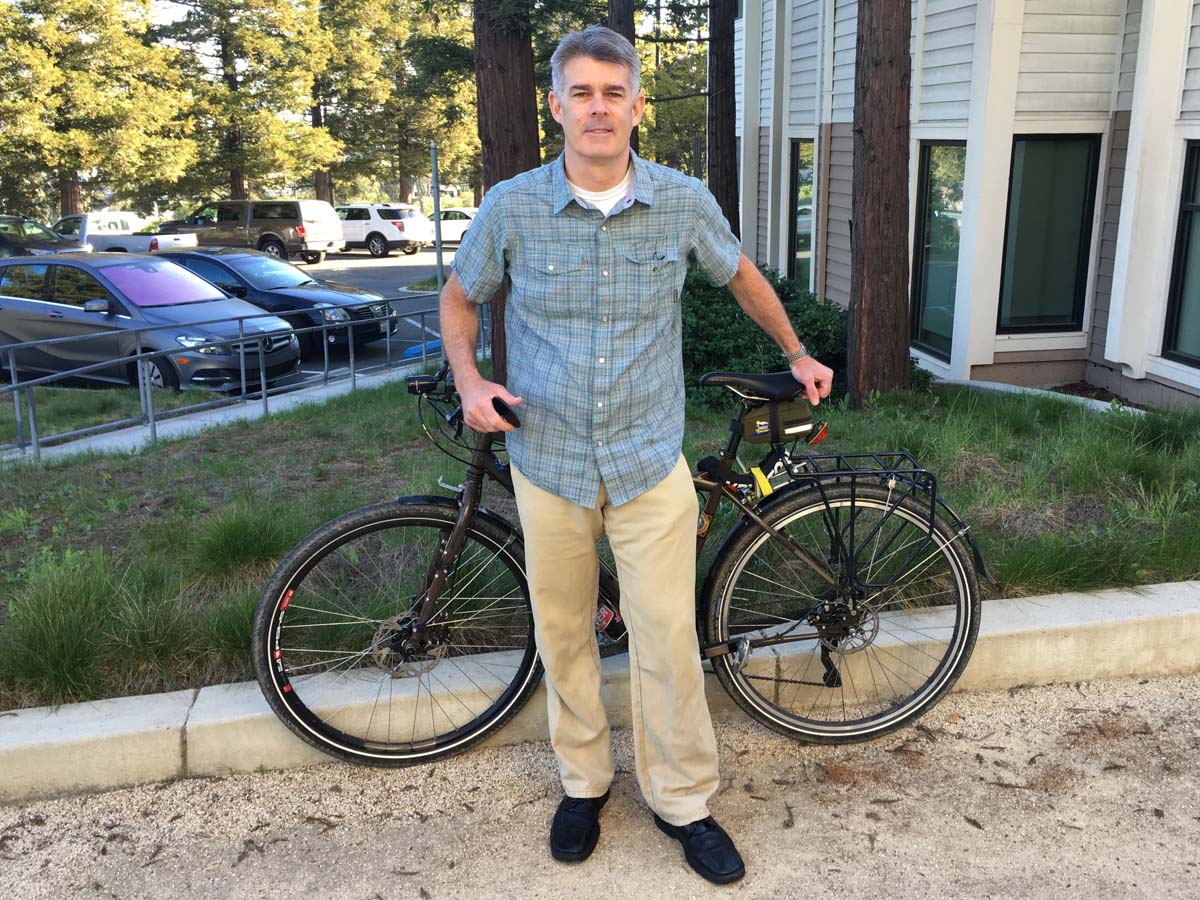 MARTINEZ, Calif. – The principal planner of Contra Costa County's Transportation Planning Division not only is instrumental in making infrastructure improvements for bicyclists, he has been named the county's 2019 Bicycle Commuter of the Year by the organizers of Bike to Work Day.
John Cunningham works in Martinez, trying to make travel easier for cyclists and pedestrians throughout Contra Costa County. He lives in Lamorinda, and rides his own bicycle daily to and from his county division's office in Martinez.
"In the dry months, my commute gets me out in nature," he said. And when he gets to take his preferred route, he gets plenty of outdoor scenery. He rides through Briones Regional Park.
But as the announcement of his award noted, Cunningham is no "fair weather" rider. He also rides through wind, rain, cold and dark of winter as well as East Bay's hot summer days.
His dedication to two-wheel travel has impressed his coworkers, the announcement said.
"He has increased our department's awareness of the need for new infrastructure for cycling, and he's shown his commitment to combating climate change and reducing air pollution," said one colleague, Anna Battagello.
Not only that, she said, "the pictures on his office wall of cycling efforts have increased his coworkers' interest in taking up the hobby."
Cunningham said he's found more than natural beauty as he commutes by bicycle. There are other benefits as well.
"By riding my bike to work, I save money, stay healthy and reduce my stress levels at the same time," he said.
The next Bike to Work Day is May 9, and will be the 25th year of the event. Those interested can use the 511 BikeMapper,