Marjorie Anne Ross
Resident of Martinez, Calif.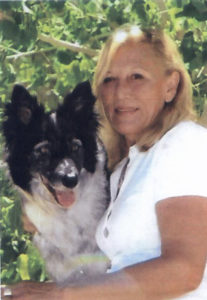 In March of 1938, Marjorie Anne Ross, resident of Martinez, was born into the world in St.Paul, Minnesota, being the youngest child and second daughter of Louis and Mable Herschler.
The family would eventually move to Indiana, whereupon she would enter Elkhart High School, and was imbued with Midwestern attributes of compassion, steadfastness, and giving.
She might, however, add that these were also, or solely, attributable to being an enrolled member of the White Earth Band of the Chippewa Nation. Irrespective of the source, Marge's code was honest, and if needed, direct.
Moving West with her father in 1955 to Berkeley, California, she would meet Eugene Ross at a bookstore on Telegraph Avenue. They would discover they both were simultaneously, residing at the Berkeley Inn: Gene, as a student at Cal, Marge living with father at her uncle's hotel, the Berkeley Inn.
Both were wed in 1956, and with Gene's graduation and entry in the Air Force, they began a journey of military service, beginning in San Antonio,Texas and culminating in Rapid City, South Dakota in 1963. Along the way, she gave birth to her son Mark in 1957, and Marissa in 1960. The young family moved to Martinez, California to pursue a career in real estate.
Marge's presence in Martinez was notable for her dedication as a volunteer for the Muir Branch of Children's Hospital Auxillary, as a CASA (Court Appointed Special Advocate for at risk children), and snow skier and avid bocce ball team member. Her goal of visiting all seven continents was a proud achievement for her as well.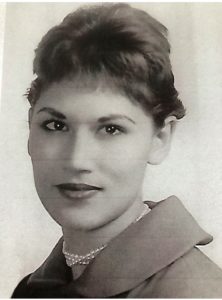 Her dedication to community was matched by her passionate involvement in Contra Costa Democratic Party politics as member and chairperson of the Democratic Central Committee. Even more notable was her tenure as Congressman George Miller's District Representative- a rarity in the late 70's and early 80's for a woman-but not unusual for Marge.
Her considerable talents would then help her husband start the successful family real estate business, Ross Company Realtors and RCR Property Management in Martinez, serving as sales associate and office manager.
The essence, effort and energy that best exemplified Marge's countenance and soul was her devotion and skill to the sport of dog agility. Performing with her beloved border collie partner Chellie, they both would attain Championship status in 2007 at the NADAC championships, an international competition of Canadian and Amercian dog handlers and their partners.
Her style was distinctive as a "distance" handler, employing grace and space in the execution of the course challenges with Chellie. And her unique style extended to fellow handlers, providing support, comfort and friendship that warmly rippled through the Agility community.
After diagnosis in 2013, Marge gamely and bravely challenged lung cancer until the morning of July 4th, 2018 at home.
Marge leaves behind her beloved husband Gene Ross, son Mark Ross of Martinez,daughter Marissa Kacmarsky of Sunnyvale, and 2 grandchildren Hannah Kacmarsky and Sarah Kacmarsky.
In accordance with her passion, donations to the Morris Animal Foundation (720 S. Colorado Bl., Denver Colorado) in her name would be fondly remembered by the family.
A celebration of Marge and her incredible journey will be held Monday, July 30, 2018 at 11am at Creekside Church, 444 Fig Tree Lane, Martinez, Ca. 94553. Information or inquiries are directed to markrcr@sbcglobal.net or 925-372-8400, ext 13.