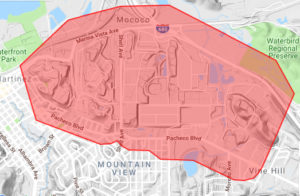 MARTINEZ, Calif. – An incident described a "unit upset" emitted odors from the Shell Martinez Refinery about 2:30 a.m. Friday, causing the company to issue a Community Warning System Level 2 advisory to neighbors.
That level is used in incidents that could cause such offsite impacts as eye, skin, nose or respiratory irritations could be experienced in those who have respiratory sensitivities, if fire, smoke or plumes other than steam are expected to leave the refinery or if an explosion with noise or pressure waves would impact surrounding areas.
Some news reports indicated the problem was with a compressor, but that was not confirmed by the refinery.
"To this point, we have not seen anything on our fence line monitors or through our community monitoring," Ann Notarangelo, the refinery's external relations manager, said.
"Neither the refinery monitoring nor (Contra Costa) County monitoring found any evidence of offsite impact," she said.
She said the refinery remained in contact with Contra Costa County Health until the situation was resolved.
The advisories were sent through the Contra Costa Community Warning System, which would have notified neighbors if they needed to take any action, she said.
The County's Hazardous Material Program, through the Office of the Sheriff, which also issued a public health advisory for Martinez and Pacheco, said about 10:30 a.m. Friday, "There is no further concern for people with sensitivities in the area and all normal activities can be resumed."
Those interested in registering for alerts may do so at http://www.cococws.us/, and Notarangelo said those with concerns may call the refinery's Environmental Hotline, 925-313-3777 or its security number, 925-313-3601.