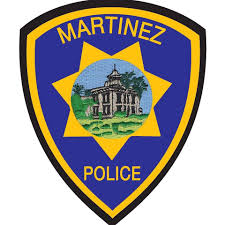 MARTINEZ, Calif. – A motorcyclist whose identity has not been released was sent to a hospital Saturday night with non-life-threatening injuries after crashing at the north end of Alhambra Avenue at Buckley Street, according to information provided by Martinez Police.
The rider had been traveling on Alhambra Avenue near Alhambra High School about 9:55 p.m. Saturday when an officer attempted a stop for vehicle code violations, the department statement said.
Instead of halting, the rider reversed direction and headed north on the street. The officer pursued for a short time, but the rider sped away and headed to the downtown business district.
The officer broke off the chase for safety reasons, the statement said, but the rider kept on speeding and running several stop signs.
"As the motorcycle approached the dead end of Alhambra Ave at Buckley Street, the rider was unable to negotiate the left turn and crashed," the statement said. "The solo rider was injured and transported to the hospital with non-life threatening injuries."
Police have suspected the rider might have been intoxicated at the time of the incident, and are conducting an investigation whether to file charges of felony evading and driving while intoxicated, the statement said.