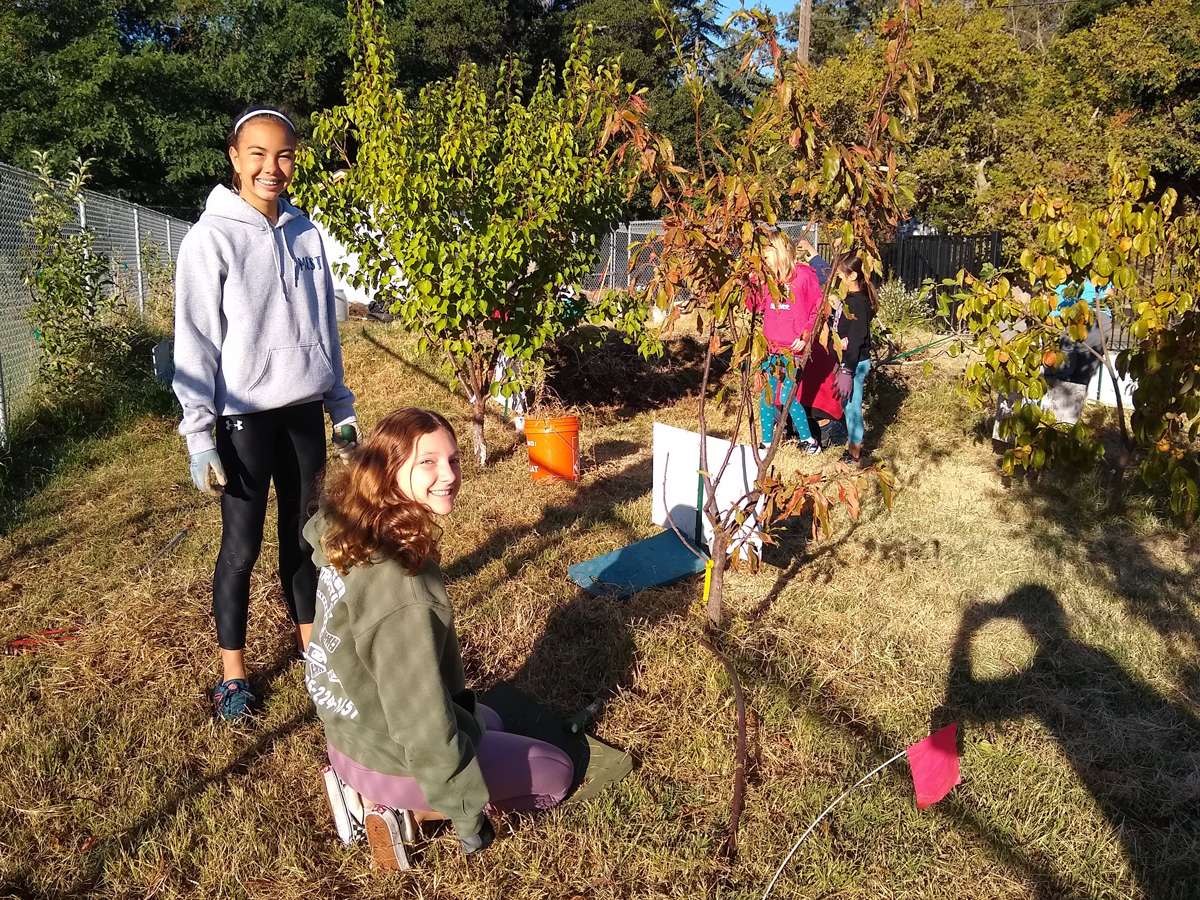 By WENDY KE
Contributor
You may have noticed a school garden revitalization effort underway at Martinez Unified School District property next to the Martinez Junior High School ball fields.
Since the 2019-20 school year began, volunteers from the MJHS community have devoted time and energy at 3 work days weeding tenacious Bermuda grass, pruning, tending to orchard trees and planting seeds to ready the garden for hands-on, experiential learning opportunities for MJHS students.
New Leaf Collaborative (a 501c3 Martinez based non-profit), is overseeing the MUSD Community Garden revitalization effort in partnership with MUSD and other local organizations including: National Park Service, Common Vision, California Native Plant Society, Contra Costa Resource Conservation District, Youth Conservation Corps, and the City of Martinez. New Leaf Collaborative "NLC" intends to offer science-based programs in the garden to the MJHS student body, similar to those currently in place at schools within MUSD, and grow/expand the program overtime to include other students within the District.
This Thursday, the Garden will receive 28 mosaic tiles made by students from Katie Collin's MJHS World Craft classes. Students will walk their finished tiles to the Garden and place them in a circular design, which we anticipate will grow each year with tiles made by future Art students. Over the weekend, Parent volunteers prepped the feature area to house the tiles. This has been a joint visioning project between New Leaf Collaborative Staff, MJHS parent volunteers and Katie Collins.
New Leaf Collaborative is a 501(c)3 (TIN: 47-1698672) that provides hands-on, experiential learning and leadership opportunities, in science, nature and ecological literacy in order to nurture the social and emotional health of K-12 students and their communities. For more information about New Leaf Collaborative, contact us at info@newleafcollaborative.org.