MARTINEZ, Calif. – Threats written on bathroom walls at two Martinez Unified School District campuses has led to consideration of a safety committee that goes beyond the scope of the district's internal safety panel.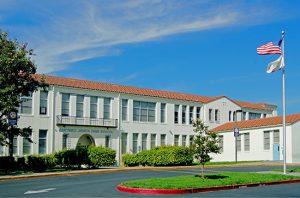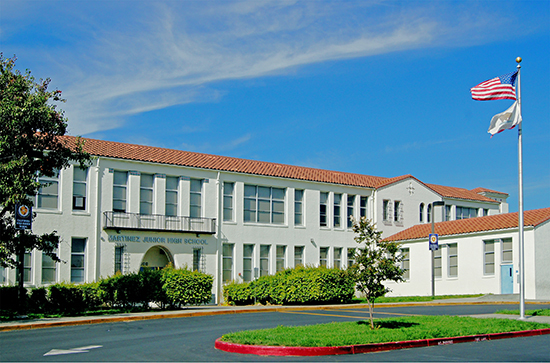 The topic will be on an upcoming district Board of Education meeting agenda.
District Superintendent C.J. Cammack issued a notice March 15 that a message on the Martinez Junior High School restroom wall threatened "a potential shooting" at Martinez Junior High School would take place March 16.
In that notice, he wrote, "The MJHS administration immediately contacted school district administration and the Martinez Police Department. Working closely with the Martinez Police Department, we reviewed potential leads and conducted an initial investigation based on available information."
While the threat wasn't considered credible, Cammack said that recent events and the "current climate around school shootings, out of an abundance of caution and to ensure the safety of our students and staff," he canceled school for that day, including after school activities.
He said that even though the threat was found at the junior high school, the issue impacts a wider community.
"I recognize the decision to close schools will be met with many different reactions," Cammack wrote his employees and to students' parents. "The safety and security of our students and staff is the highest priority."
The incident still is under investigation.
Then March 23, Cammack notified school district families that John Swett Elementary School administrators discovered the words, "Shoot every kid" written on a wall in one of that school's bathrooms.
School was in session, and while Martinez Police was called, the school administration initiated a controlled shelter in place and lockdown, he wrote.
"After consultation with Martinez Police Department, we did not believe there was any credible threat to the safety of students and staff at John Swett," he wrote. At that point, the lockdown was lifted. "The day finished under normal operations, including dismissal," he wrote.
"While the operations of the day may have returned to normal, the emotions of the day for students and staff were significantly impacted," he wrote, explaining that John Swett staff would be working with students when school resumed the next Monday.
Although Martinez Police arrived, school administrators conducted their own investigation, in part because a new California law, Assembly Bill 395, has changed procedures for custodial interrogation of those 15 and younger by law enforcement, Cammack said.
A child 15 or younger must consult with an attorney before the individual gives a confession to a law enforcement officer in a custodial setting, unless the officer believes an immediate custodial interrogation is necessary to protect life or property from an immediate threat.
"Working with school administration and teachers, we were able to quickly identify the student who wrote on the bathroom wall," Cammack wrote in his notice.
He said that administrators determined there were no tangible plans by the student for carrying out any such act.
"The student will be held accountable for his/her actions within established provisions of the Education Code," he wrote.
Which specific consequences the student will face has not been determined.
Martinez schools aren't the only ones that have received threats recently. Diablo Valley College, Pleasant Hill, was closed March 22 after someone wrote a threat about using a firearm on the campus.
Classes there resumed after the Contra Costa Community College District Police determined there was nothing to corroborate the threat, although the district police continues to investigate the threat.
Cammack noted that similar threats are cropping up throughout the Bay Area.
The two local incidents prompted some people to raise the issue of student safety to the Board of Education Monday night.
Among them was Brenda Navarro, who teaches at John Swett Elementary School and is president of the Martinez Education Association.
She said police told her they could get to her school in three minutes, but by then, "it would be all over."
She said she's been advised to tie tourniquets so tightly, a victim would scream. She said she's been told she should fight an attacker with such classroom tools as scissors, and that hiding students in a classroom is problematic.
"Educators are first responders," the roles expected of police or emergency medical technicians, she said. "Tension is high," she said.
She said teachers often are told, "You knew what you signed up for." But her answer regarding such threats and lockdowns, to working with a SWAT team is "No."
School administrators didn't sign up for this, either, she said.
She is urging that campuses be made as safe as possible.
Several parents agreed with her, with one describing how one child has shown how well the lessons about reacting to such emergencies has been learned. Yet the boy is worried how he could get to his younger sister to keep her safe.
Others urged the Board and administrators listen to the students who have been protesting school shootings, and to make student safety the top priority and the next place the Board appropriates district money.
The Board's student representative, Juliet Stephenson, also commented on the topic. She was one of the students who was instrumental in planning the Alhambra High School student walkout March 14 in reaction to the Feb. 14 slaying of 17 students and teachers at a Florida high school.
She urged proactive approaches, from radios to regular updates on safety, and echoed her support for a safety committee that went beyond the bounds of the school district.
Boardmember Kathi McLaughlin said the situation "is pretty scary." The company for which she works has regular active shooter drills, which can be alarming, but also are necessary, since stores in other areas had been victimized by people carrying guns or knives.
She also urged those who would be 18 by November to register to vote.
President Jonathan Wright said the district would benefit by a safety board with members coming from outside the district as well as those from within the school system.
Cammack said the threats were distressing, and he said he was aware of their magnitude. He also was pleased that Martinez Police has been a partner in helping the school district, not only in these two incidents but in supporting the schools in other matters.
Officers have observed the schools' drills for such emergencies, and provide an analysis as well as tips on how to improve evacuation times and other safety measures, he said.
While the district has had an internal safety committee, "it makes sense to refocus the lens." Because it wasn't on Monday night's agenda, no action could be taken, but Board members and Cammack agreed it should be presented officially to the Board for consideration.