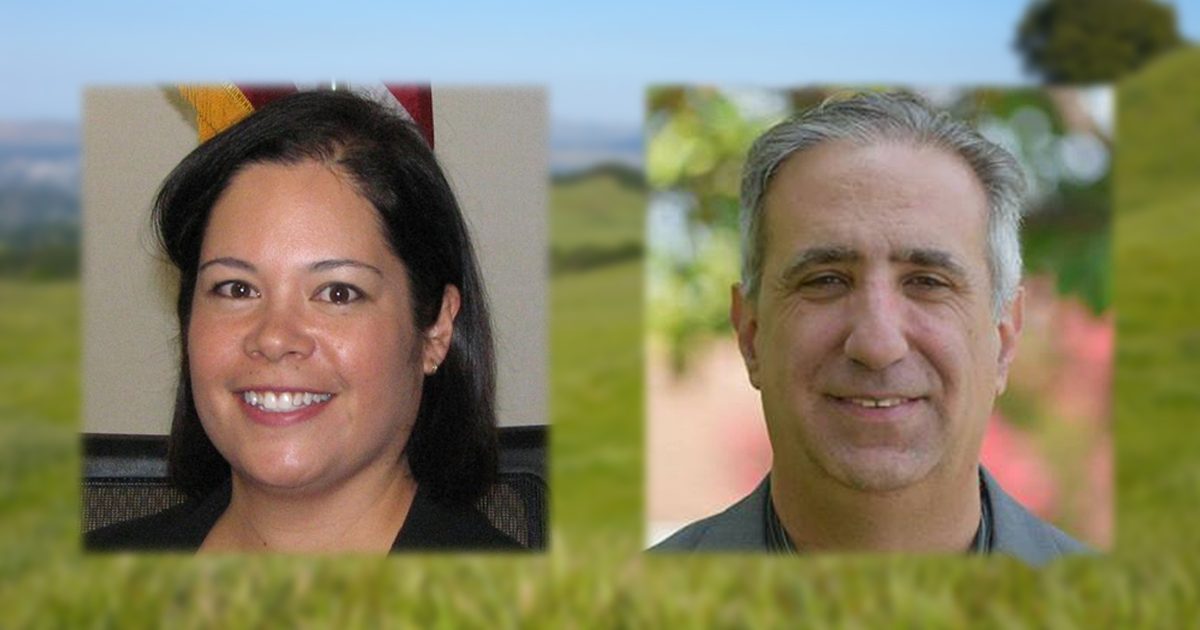 Prior to every election, the Martinez News-Gazette asks local candidates a series of questions to inform voters about how those candidates stand on select issues.
Below are the responses to five questions submitted to Martinez Unified School District trustee Deidre Siquenza and challenger Craig Lazzeretti. The pair are facing off for the Area 3 seat on the school board.
What can the Board of Education do to end the cycle of "revolving door" teachers and other approaches to fill in where certificated teachers aren't available? What is the cause of this – is it pay, pay and benefits? Is the "three years' out" shortfall a red herring, as some members of the MEA have suggested, or is the MUSD budget constructed so it continuously operates at a structural deficit that threatens its reserves?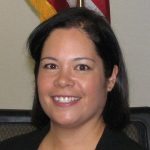 Siguenza: Martinez Unified School District like many other school districts throughout our State and across the country are experiencing the direct effects of the national teaching shortage. Cost of living increases, high student loan debt and low beginning salaries have made the occupation of teaching less attractive to college graduates.
I am honored to have received the endorsement of Martinez Education Association (teachers) because I believe that teachers deserve fair compensation and benefits for the important work that they do in our schools. I have and will continue to ensure that MUSD can offer its employees competitive wages that will retain our great teachers and attract new hires to MUSD. Going forward, I would like to see increased compensation for our teachers (and all employees) – I believe that they deserve it.
I do not believe that it is fair to say that there is a "revolving door" of teachers leaving MUSD. Nearly half of our teachers have been in MUSD for over 10 years. One of the main reasons that my husband, Dylan Radke and I chose to raise our children in Martinez was because he grew up in town and valued his education. Our children are attending Morello Park Elementary and Martinez Junior High School. We know many of the teachers in our schools because they live in town: our kids have grown up together; we buy groceries at the same stores; and they live up the street. Like many of you, we find value in "knowing" our teachers. For us, there is great value knowing that many of my children's teachers went to school with my husband and were raised in Martinez. The many teachers who have spent a lifetime in our classrooms should be celebrated for the unique stability that they bring MUSD.
Unfortunately, for all of us, the State of California continues to rank in the bottom of the nation in funding schools creating funding challenges for school districts. MUSD's funding is based on the overall state economy and it is always challenging to anticipate what the state economy will be doing in three years. All school districts, including MUSD, are required by law to create a three year budget, however districts are only funded on a one year basis. Here in Martinez, approximately 85% of our overall budget is committed to compensation for our employees. Given the many challenges, MUSD continues to work towards providing the best possible programs for kids and providing the best level of compensation for our employees.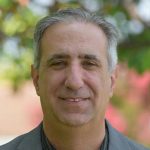 Lazzeretti: I think the best thing the board can do is commit to making the total compensation for our teachers competitive with surrounding school districts so that we have the best opportunity to recruit and retain the best teachers. I believe we've moved in that direction with the recent contract settlement. I have proposed that the board commit to bring teachers' total compensation to the median level for the county as a whole if it is not already there. That means we may need to make some tough budget decisions and/or consider a new tax that would go directly toward teachers' pay. From what I understand, our district's salary structure has been quite a bit below that of some other districts, but our benefits package is more generous than some  districts, so our teachers' overall compensation was not as low as some public comments made it seem. My concern is that many prospective employees make decisions on where to work based primarily on salary without necessarily taking into account total compensation, so I worry that we are putting ourselves at a disadvantage in recruiting teachers. As far as the cause for our "revolving door," I think there are many reasons that cause teachers to leave or retire, so I wouldn't say it is all about pay, but I think it would be naive to think it doesn't play a role for at least some teachers. I believe our district staff is doing its best to manage the budget responsibly, but that doesn't mean that we shouldn't re-evaluate budget priorities or explore whether money in some cases can be spent more efficiently or wisely. Since I was not privy to contract negotiations, I can't comment on the claims that were made by the MEA in regards to the budget, but I don't believe district staff has used the "three years' out" shortfall as a red herring, and I believe some of the accusations that were leveled at them were unsupported.
Arguments have been presented that the state both does and does not provide sufficient revenue to school districts and that the new ADA formula is harmful to local school districts. What are your thoughts on this, and how would the passage of the parcel tax alleviate this? —Or would it?
Siguenza: Martinez Unified School District strives to provide a high-quality education for all students. Since joining the school board in 2015, MUSD has worked to provide a strong academic foundation to prepare our students to excel in college and modern careers. In order to keep these high standards, our school district needs stable funding.
School districts are funded with public dollars and are not designed to generate revenue. Most of MUSD's budget relies on funding from the State of California. In recent years, the State has provided little to no increases in ongoing funding for MUSD. Conversely, the State continues to require that unfunded state liabilities are placed squarely on the shoulders of school districts, employees, and essentially students. In 2017, under the current funding formula, the State determined MUSD to be "fully funded" which essentially returned MUSD to a funding level from the State that is close to what MUSD received in 2008.
A recently published study stated that in order to improve funding to at or above the national average, California would need to increase the amount it provides to school districts by 32%. Regardless of the funding design model for California under LCFF (current school funding formula), the base level of funding for schools, clearly needs to be increased significantly.
The passage of Measure Q is critical to ensure the extension of the parcel tax that is set to expire in June 2019. However, it will not completely address the inadequacy of funding we receive from the State. Measure Q will raise $850,000 per year and help maintain reading, writing, math and science instruction, as well as art and music programs.  This revenue will also help with the retention of highly qualified teachers and maintain current programming. Measure Q funds are completely locally controlled and not subject to state level funding changes.
Please join me in voting yes on Measure Q.
Lazzeretti: From the data I have seen, it seems that the LCAFF funding formula may place us at a disadvantage compared with other school districts. However, it is unclear how much that impacts our budget or services because those districts that receive more funding per student also serve a greater percentage of disadvantaged students and therefore may need additional resources to meet their needs. The money generated from the parcel tax only constitutes a small percentage of our overall budget, and that won't change with the new tax measure. More affluent districts in the county tend to have more local funding streams to offset the limits of state funding, but because we're a middle class district, it is more difficult to generate revenue at the local level. Another big factor is the increasing percentage of district revenues that must be spent toward drawing down pension debt, which is mandated by state law and comes at the expense of direct services to students. Given these budget constraints, it is all the more important that we show to taxpayers and district stakeholders that we are spending their money efficiently and responsibly and prioritizing spending that has the most impact on the most students. At the same time, we should lobby our state representatives in Sacramento on the severity of our budget challenges and the need to increase funding to offset the reductions we're experiencing in classroom spending due to entitlement or other mandates.
School safety is on the minds of a lot of people, from shootings to knifings, from making sure students get to and from classes safely, to the health impact of idling cars. As you know, Martinez Police through a one-time Council appropriation is starting to fill vacancies, but doesn't have enough officers to provide a designated School Resource Officer. What three things would you do to increase safety in schools, where would MUSD get the revenue to do this, and are there any collaborations the District could seek to bring those changes about?
Siguenza: Safety is a one of three district goals for MUSD and is a main component of the Master Facilities Plan that I helped develop during my time as a school board member. The Master Facilities Plan sets forth the guiding principles for all district facilities including school construction. As a result of the Master Facilities Plan, all recent district construction, including plans for the new campus at John Muir Elementary, are being designed to maximize safety improvements.
While on the Board, I have helped implement an Integrated Pest Management Program to limit the use of pesticides and herbicides used on our campuses. I have worked with the City of Martinez on a Joint Subcommittee with MUSD that has improved the working relationships between our staff, community leaders and the Martinez Police Department. Together we have tackled issues of surround safety in our community including: safe pathways to school, neighborhood traffic, adjoining park safety and shared emergency resources and protocols.
In response to many safety concerns voiced by our community in the past several years, a Standard Emergency Response Protocol has been implemented across MUSD. We have increased training for all staff around active shooters or threats on campus and continued partnership with Martinez Police Department and Contra Costa County Sheriff's Department and their officers who have trained for responding to emergency situations on our secondary and elementary campuses. Additionally, MUSD has recently purchased an up to date emergency communication system for all school sites and classrooms to ensure campus safety each day, or during a crisis.
MUSD is bringing in new programs sponsored and provided by the Sandy Hook Promise to increase school safety, student safety, and community safety. Sandy Hook Promise is currently in 20 states across the nation and will be in at least 15 of the 18 districts in Contra Costa County. These programs have been provided and are being implemented at no cost to MUSD.
Currently, I am the Board representative on the newly expanded MUSD Safety Committee which includes participants from each school site, employee group, Martinez Police Department and community members. The committee has been formed to discuss and assist in finding solutions to address major safety concerns for students and employees in MUSD.
Lazzeretti: 1) I would build on the Sandy Hook Promise program that we are implementing in conjunction with other school districts in the county that trains staff on identifying warning signs of youths who may be a danger to themselves or others and how to address these situations before an incident occurs. We also must step up efforts to combat bullying that often leaves students feeling disengaged and isolated, and continue to work to create a culture of caring, community and inclusiveness throughout our schools, which Sandy Hook Promise will also help address. Sandy Hook Promise is a good start, but it should only be a start, and these types of initiatives should be ingrained into the fabric of our schools year in and year out.  We must also aggressively combat issues around sexual harassment and assault that have come to the fore through the #MeToo movement and adapt our sex ed curriculum accordingly.
2) I would work with the city to reinstate the school resource officer position for our high school and junior high.  To me, the primary benefit of an SRO is not to have an armed officer on campus to respond to an emergency, though that is definitely a plus, but to have someone who can build relationships with students and provide them with a sense that someone is there to look after their needs and safety. An SRO can provide another important set of eyes and ears on campus to identify warning signs and engage students when they are in need of help.
3) I would prioritize some of the Measure R bond money for common-sense security improvements to our schools. I'm not talking about encircling our campuses with fences or turning them into armed fortresses but rather reasonable enhancements that are standard in many other campuses, such as security cameras, intercoms, remote-control locks and other measures that make it possible to better monitor entrances and exits to our schools. I would also explore enlisting volunteers to help with monitoring safety and security on our campuses. I believe simple steps like these would give our students and staff a stronger sense of security and safety and enable them to better focus on learning.
Too often, school safety is debated in terms of either/or solutions instead of taking a multi-pronged approach that addresses all aspects of violence and threats to our students' safety. As far as where to get the money, the Sandy Hook Promise program is being offered to us free of charge and the SRO position would be provided by the city. We have money in Measure R that can go toward enhanced security; we just need to make it a priority. We should also be lobbying leaders at the state and national levels to take more responsibility for addressing the safety fears that are pervasive in our schools as well as the crisis around gun violence. Unfortunately, our school board has failed to lead on this issue in the way some other local ones have.
What do you see as MUSD's areas of weaknesses, and what approaches would you take to get those addressed? How would you encourage other members of the Board to support you?
Siguenza: During the time I have served as a school board member, we have seen all MUSD schools recognized by the State of California for their excellent academics, increased graduation rates, and received accreditation of our high schools.  Despite these accomplishments and many others, MUSD needs to continue to improve overall achievement for all students.
MUSD should continue to provide support to our lower achieving students while providing the necessary academic rigor to prepare students for college and beyond. Each child is unique. MUSD should strive to provide the ideal learning environment and strategies to allow each student to experience success in the classroom. MUSD can review the data received through testing, classroom teachers, specialists and administrators to ensure that the needs of each child are being addressed. As a learning community, MUSD can continue to improve school culture that support students' needs so that they have the necessary tools inside and outside of the classroom to be better learners.
If re-elected, I will work to ensure that all students in our schools have opportunities to be successful students regardless of economics, gender or ethnicity. It is important to provide equal opportunities for success. MUSD already does a pretty good job, but it can always do better.
To achieve this success, we will need strong leaders, great listeners and brave partners. I would be honored to continue to be a part of that team as the MUSD Trustee for Area 3.
Lazzeretti: Like most school districts, I think we need to spend more time rolling up our sleeves to address problems that need fixing.  We need to focus more time and attention on our students who are facing difficulties or are falling behind, as well as making our teachers and staff feel valued. I believe the rapid turnover in teachers disproportionately affects disadvantaged or disabled students, because these are the ones who most need continuity in the services they are receiving, and when you have a revolving door of teachers, it makes it all the more challenging to build the relationships and momentum they need to succeed.  Teachers, counselors and administrators need time to learn the specific needs and challenges of these students and develop strategies to help them succeed, and that is very difficult to accomplish when you are starting from scratch every year with a new teacher.  Another weakness is that our limited funding makes it difficult to sustain a full range of programs that address the variety of interests and passions of our students. While the focus on STEM education is understandable given the career opportunities inherent in those fields, we must also understand and respect that many students' interests and goals lie elsewhere. Further, we should place as much focus on courses of study that teach the types of critical thinking and social engagement skills that our students will need to be successful in ALL aspects of their lives and contribute to society. Finally, I worry about the influence of outside interest groups, particularly trade unions, on our board through their increased role in our elections. The Project Labor Agreement created much division within the board because there was a feeling that certain board members, including my opponent, were putting the interests of outside trade unions ahead of district taxpayers and stakeholders. I was hoping these unions would stay out of this election, but unfortunately, that hasn't happened, and it raises further questions about the priorities and loyalties of board members who receive financial or other backing from groups that have a direct stake in their votes. I believe all board members should be independent of the influence of outside interest groups so that there is no question whom they are serving in their role as district trustees.
What do you see as MUSD's strengths, and how can they be preserved or enhanced?
Siguenza: The strength of Martinez Unified School District are the people. MUSD is benefited by the tremendous support and involvement of our community; and the talent and commitment of our staff.
I am proud to have been a part of MUSD for the past 5 years as a Board Member, parent and resident. I am honored to be endorsed by teachers, local leaders and working families. If re-elected, I will continue to support strong educational standards in our schools. In order to prepare for our future, we need to ensure that all students have the opportunity to succeed. I understand these issues and will work to ensure that our District is successful.
Lazzeretti: I think the strength of being a small school district is the ability for district leaders to learn the pulse of each campus and respond to its needs and unique issues. This can be a real asset if our leaders are proactive about addressing the individual needs of our school communities and population groups. I think we have a strong community of engaged parents within our schools that are committed to supporting our students, and despite the recent teacher departures, many excellent, committed teachers, counselors and other faculty and staff. It is important that we do all that we can to retain them and make them feel valued.  All of our schools have strong records of academic success and achievement, which is why so many parents want to raise their children here. It's important that we not sacrifice those strengths amid our current budget challenges but rather focus our limited resources in ways that yield the most impact for the most students. Another strength of being a small district is that we should be largely immune to special interest politics; unfortunately, that hasn't been the case lately, as we've seen through the efforts of outside trade unions to exert undue influence over our board when the interests of students, taxpayers and other stakeholders should come first.