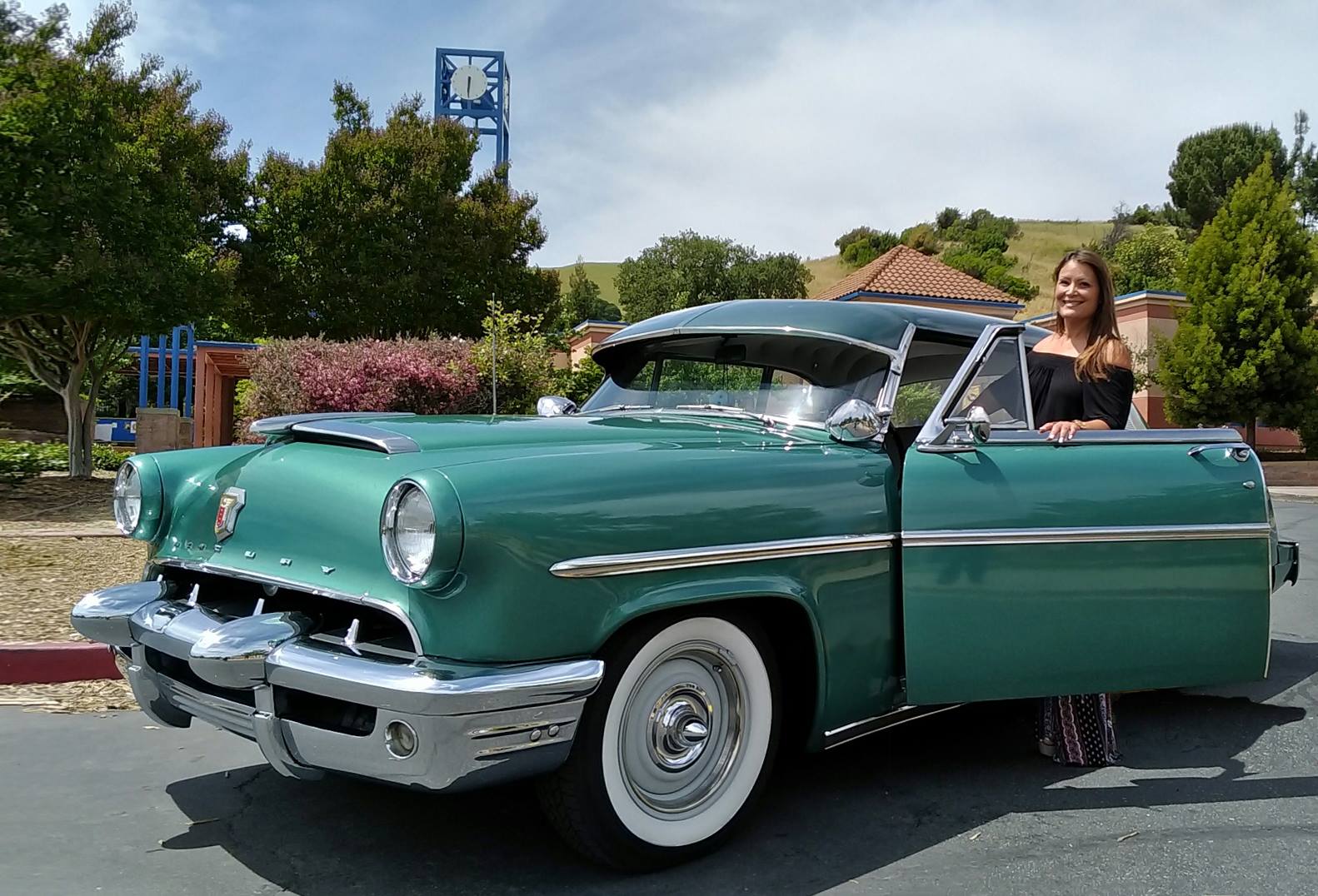 Eve Cameron, whose Passion to the Streets helps Martinez homeless students and their families as they move toward permanent housing, got a tip from her father, who with his buddies loves to look at cars: Put on a car show to raise money to help those children.
Cameron listened.
And the inaugural Passion to the Streets Car Show will be attracting gleaming show cars and their admirers to Alhambra High School's parking lot June 23.
"Last winter, my dad, Eddie Togonon, suggested we put a car show fundraiser together to benefit our homeless students," she said. "My dad and all his friends are 'car guys' and go to local car shows with their classics. This is where the planning began."
Bennie Kennedy, Ken Darrah, Don Pelot, Ron "Sport" Spessard, John Pereira, David Ferriera and Dennis Ferriera are among Togonon friend's who put the show together.
Also assisting with the car show has been Ida Carlson, the president of the Prodigals Car Club. "She is a tremendous help and her club has contributed, generously, as well," Cameron said.  Les Schwab's Doreen Bagno and Nicholas Runnel have provided more assistance beyond being the first sponsor of the show, Cameron said. "They have been absolutely amazing, with their support and we hope to continue working together, in years to come," she said.
Martinez's Les Schwab Tires, was the show's first sponsor. Kevin Murray, Marty Ochoa and Gina Hull, also have contributed to both Cameron's organization and the car show. The parking lot will accommodate about 140 cars, she said. "We do have an overflow area if needed, and we do anticipate needing it!"
That's because all cars, trucks and motorcycles may enter the show. "There aren't restrictions on ages or types of vehicles," she said. "All are welcome."
They'll be competing for 10 trophies. Another trophy is reserved for a children's contest she's also planning.
In addition, community members and business owners have donated more than $5,000 in drawing prizes.
While those entering the show get a chance to show off their favorite rides, they're doing it for a good cause, Cameron said.
"The contributions will benefit our homeless students and their families in the form of gift cards for groceries, transportation, shoes and clothing," she said. Those cards will be given to the Martinez Unified School District's homeless liaisons for distribution on an as-needed basis.
As an employee of the Mount Diablo Unified School District, Cameron said she hopes one day to incorporate her employer in her projects as well, although her organization has helped homeless students throughout Central Contra Costa County.
Between these two school districts we have more than 750 homeless students up through high school seniors. The problem becomes more alarming once other area school districts are considered, she said.
Martinez's homeless students are increasing at a critical rate, Cameron said. "We are seeing this across our nation. The latest study shows that one in 30 American children will experience homelessness at some point in time this year."
She continued, "One area I find extremely alarming is that homeless children miss an average of 88 school days per year. That's nearly half the school year! Most of the children missing these 88 days are housed in shelters, so that clearly paints a true picture that shelter life is not the beginning of the healing process."
Cameron said true healing begins with permanent housing. "Shelter life is not easy for these children," she explained. It causes children to worry about bad things happening to their families.
"I don't know about you, but this wasn't a concern for me when I was growing up," she said. "Also, when these children are hungry at night, they don't have the luxury of opening up the fridge and helping themselves. When my son is hungry, he eats. It's that simple. I don't see it as a luxury. However, for these children, it is."
Besides dealing with hunger, the children have trouble studying, she said.
"Studying is nearly impossible when you're homeless, and to go on even farther than that, I can say that studying isn't always the first thing on the minds of these children. They're busy worrying about whether or not they will have a safe place to sleep and dinner to eat. It's hard to study when you're hungry."
In contrast, she said, their classmates worry about routine things – homework, studying for tests and what they need to do to get into college.
"What I am told is needed is more community awareness and involvement," she said. "We won't see a decline in our homeless student count until we stop relying on 'someone else' to fix this."
She has learned that reaching out to members of the community will get those needs met, from food and clothing to transportation and hotel expenses.
Passion to the Streets began as an idea when Cameron's son, Garron, then 7, stopped by a supermarket before attending a 2015 Easter service. The boy wanted to buy food and water for a homeless man they saw, then Garron prayed the man would get food and water every day.
Her organization has conducted three "Cookies 4 Clothing Winter Clothes Drive at Creekside Church, collecting new or gently used clothing and shoes in exchange for freshly-baked cookies, coffee, hot cocoa and apple cider as well as egg nog.
In 2017, the organization had its first "Like This Child" family picnic at Rankin Park to help those who want to assist homeless students and families obtain information about ways to contribute.
"We have an extremely generous community, and it's been proven over and over again," she said. "This car show doesn't belong to an organization. It belongs to Martinez. The outpour of help and encouragement has been a complete and total blessing, and this event would not be taking place without the generous amount of support we've received from our community members and business owners."
Those interested in exhibiting may enter the day of show, or by emailing passiontothestreets@gmail.com. The show needs the individual's contact information, the year, make, and model of the entry car, and if there is one, the car club affiliation.
Cost to enter is $25, payable at the show or by sending a check payable to Passion to the Streets and mailed to Post Office Box 103, Martinez, California, 94553. Those interested may visit the website http://www.passiontothestreets.com/.