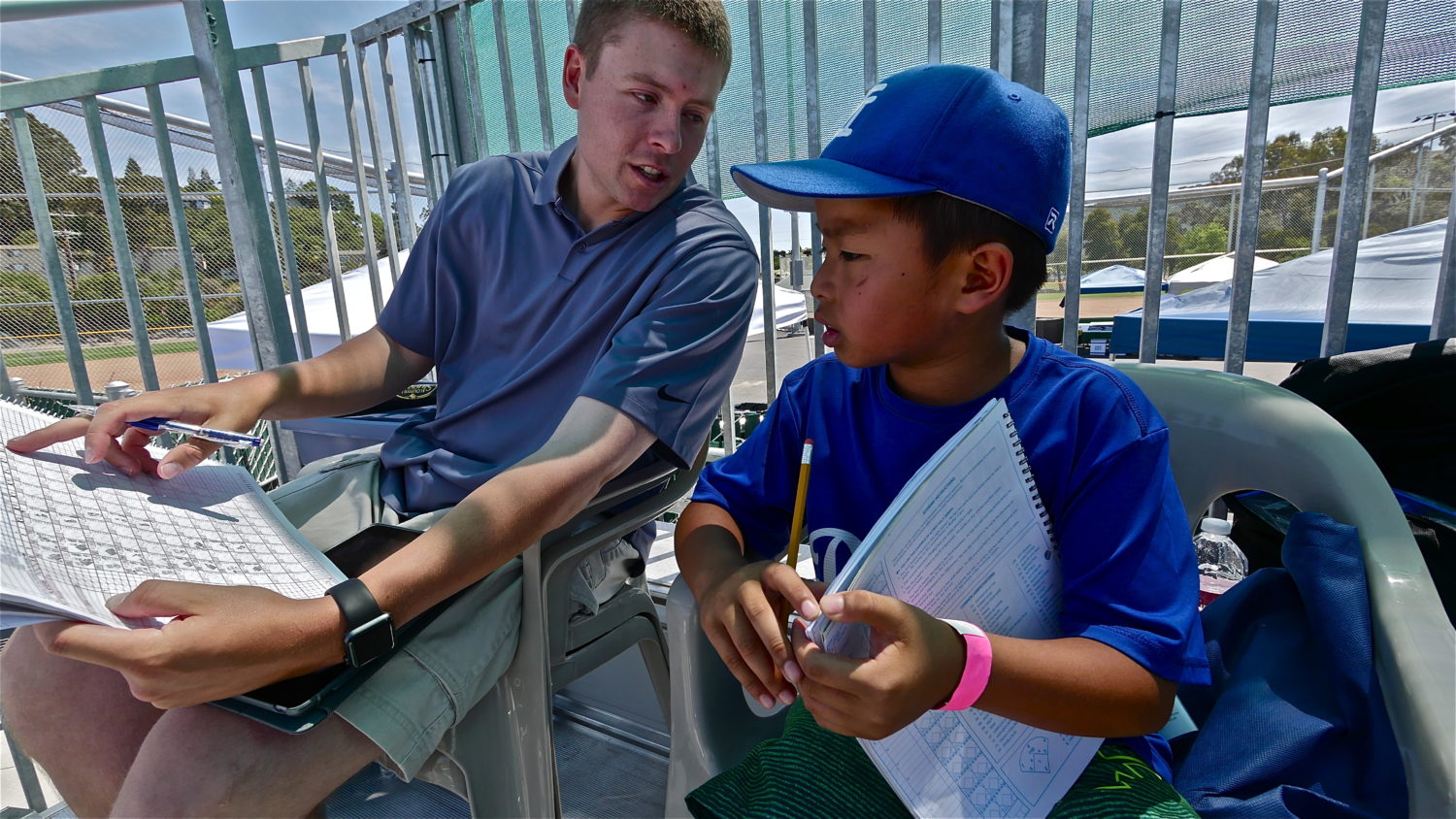 By Jamie Jobb
Special to the News-Gazette
With no programs available and the scoreboard ignoring balls and strikes, Martinez Clippers fans had their work cut out for them as the home squad lost all four games of its inaugural homestand last weekend at Joe DiMaggio Field 3.
For the most part fans understood their need for patience, knowing Martinez fielded this professional team from scratch in only eight weeks – after months of negotiations among team owners, City Hall and the Pacific Association of Professional Baseball Clubs, an independent hardball league unattached to MLB.
This weekend, the outmoded softball scoreboard (expected to be replaced soon) could only indicate inning number and current score – which eventually was most unkind to the team now calling refurbished Waterfront Park "home".
In a pair of two-game series, the Clippers got crushed by Sonoma's Stompers and dismissed by Vallejo's Admirals for a combined score of 52-24. After four games, Martinez is alone in the cellar, the only team in the league without a win, while the Admirals sit atop Monday's standings, unbeaten at 4-0. Sonoma finished the weekend 2-2.
Two of the Clipper losses were tight games with Sonoma winning 12-9 Friday night and Vallejo winning 13-8 on Saturday. If nothing else, the Clippers proved they are a gritty bunch in their spanking-new all-white home uniforms.
Vallejo returns to town for Saturday and Sunday games again this weekend while the new Napa Silverados come to town for games Thursday and Friday nights in the first meeting of these Pacific Association expansion teams.
* * *
Martinez' new team harkens back to days a century ago when scores of local baseball clubs flourished in an area now dominated by Athletics and Giants branding. In those days local leagues were also organized in refineries and other industrial workplaces along the Contra Costa shoreline.
Baseball has moved on, in other words. And so it was that eight-year-old Henry Cao went to the new ballyard with friends on Saturday night, then returned with us Sunday for the Clippers first-ever day game. My wife is Henry's tutor and we knew about the scoreboard issue. But we also know Henry is good at math, so we figured he could use a scorebook to follow the game.
Most baseball writers – and a lot of serious fans – keep a scorebook as they track their team's progress through the season. Scorekeeping is a traditional skill that acknowledges the statistical roots of the National Pastime. The scorecard is the chart that leads to a speedy assembly of the game's final box score.
"Scoring is the fan's game," writes Paul Dickson in The Joy of Keeping Score (available in the Martinez Library) "It does not belong to the owners, players, their union or Major League Baseball. It is literally ours."
For his first time as a scorekeeper, Henry had the luck of a charmed quark Sunday. As soon as he walked through the gate, Henry was approached by a good-looking tall guy with a beard and a portable microphone. The man is Clippers coordinator of fan engagement Brent Martin whose job is to bring folks onto the field for a bit of fun and mirth between innings.
Martin loves to work with kids and his job was very easy opening night when the ballpark was sold out and full of youngsters who got in free wearing their youth league uniforms. But Sunday afternoon, that deal was off and few children were among the 100 in attendance, so Martin asked Henry onto the field to announce the rally call for ballparks everywhere: "Play ball!"
Henry took the microphone and gave it his best shout, although clearly he'd not rehearsed for his moment of public address. Throughout home games, Martin peppers fans with trivial pursuits – guessing the price of concession stand items or what's skipper Chris Decker's favorite holiday. Or he runs young fans in spinning-dizzy sackless sack-races. He even engaged a pair of teenaged boys Sunday to race to first base in hula skirts!
Vallejo Admiral podcaster Scott Armstrong noticed Henry was keeping score – while sitting in the sun and wilting in the 94-degree heat. So between the second and third innings, Armstrong invited the boy to the press box to sit in the shade with both teams podcast crews, the radar-gun guy, and official scorer Jack Higgins who was more than willing to let Henry occupy the vacant seat next to him.
There, Henry could learn right away if a play had been ruled a "wild pitch" (WP) or a "passed ball" (PB) and scored an error charged either to the pitcher or the catcher. Higgins also helped the boy score odd plays like a Clippers pick-off of a slow Admiral baserunner … 9-to-6-to-4 … catching a runner off second base. (This basic ball code will be explained shortly for those who do not know it.)
Higgins is a right-handed pitcher himself, a junior on the San Francisco State squad where he learned to keep team scorecards and stat sheets in the dugout. He considers himself self-taught and he was more than willing to help Henry teach himself how to fill in his own book as the game dragged on.
"It's kinda hard to do," Henry said. "But when you start, you'll get better!"
* * *
Henry plays third base for the Dodgers in Martinez Youth League. He's new to the game, so he's just getting used to The Hot Corner. In fact, he didn't even know about that jargon before Sunday. But, now sitting in The Catbird Seat, as Red Barber used to say, Henry had the whole field in front of him, shade over his head and his ears were listening to TWO play-by-play callers.
It's a safe bet that no other Clipper fan in the ballpark was having this much fun keeping track of what's happening on the field.
Henry's biggest treat of the day arrived when Higgins suggested that the boy ask for the broken bat of Clipper catcher Wilkyns Jimenez, who had two passed balls during the game which Higgins officially recorded and Henry dutifully marked in his scorebook.
The catcher broke the bat in the bottom of the ninth on a foul ball, before walking to score the Clippers' fifth and final run.
Jimenez also had the assignment of catching Clipper knuckleball reliever Colin Moberly, who had struck out ten batters in eight innings of relief in the first two games.
A 6-foot-2-inch, 215-pound catcher from Falcon Venezuela, Jimenez can seem quite imposing for an eight-year-old third baseman. But Henry walked up to the Clipper dugout after the game and asked through the fence if he could have Wilkyns' broken bat. The catcher brought it out, gave it to Henry and posed for a picture.
"He's huge!" Henry said.
In addition to his scorebook, Henry also took home three foul balls, a league schedule brochure and his broken bat.
After the game, the lucky boy said keeping score is "kinda easy" and he will "probably" keep up his scorebook for games he sees in person. His only complaint on the day: "I don't like the ump. He's calling the wrong strikes!"
* * *
How to Keep Score: Baseball is the most statistically telling occupation anyone would ever face regarding performance evaluation. And all the statistics are filtered through the scorebook. Keeping score involves knowing this code:
1. Players have numbers based on their defensive position on the field 1) pitcher; 2) catcher; 3) first base; 4) second base; 5) third base, 6) shortstop; 7) left field; 8) center field; 9) right field.
2. Every at-bat by each player gets recorded in a box based on the team's batting order that day. The code for these results ("HR" for "home run", etc.) is listed in the front of most scorebooks and on the charts themselves.
3. At the end of the game, each player's performance gets totaled on the page – setting down the new stats for that game.
* * *
Don't pester the talent. A local elected official (not connected to City Hall) was in attendance opening night and found himself quite full of inspiration from Five Suns brewers who had a booth offering their local beers on tap.
Said public official had been hounding the opposing Stompers verbally, although he'd been picking on one in particular, catcher Daniel Comstock … using the old ballpark slur of pathetically exaggerating the player's name: "Danny! Danny! Danny Boy!"
Some fans never learn! At the crack of the bat, it was clear that Danny's line drive to left would clear the short 300-foot fence, driving in two more runs and putting the public official back into his seat where he remained silent for the rest of the contest. It would be the second of three homers Comstock would deliver in the series.
* * *
Pacific Association fans can follow their home team on podcasts and on line.
League website: https://www.pacprobaseball.com/
Clippers: http://www.mtzclippers.com/
Vallejo: http://vallejoadmirals.com/
Pittsburg: http://diamondsproball.com/#/home
Sonoma: http://www.stompersbaseball.com/
Napa: https://silveradosbaseball.com/
San Rafael: http://www.stompersbaseball.com/
Keep up with the current scores and stats:
http://baseball.pointstreak.com/boxscore.html?gameid=462413
http://baseball.pointstreak.com/standings.html?leagueid=1275&seasonid=31580