Paul P. Craig (AKA Hamilton Fish)
July 29, 1933 – April 26, 2019
Resident of Martinez, Calif.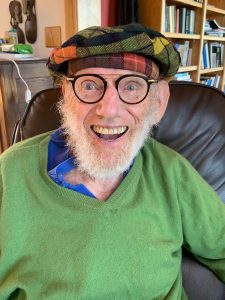 Paul Craig passed away on Friday, April 26, at home surrounded by family. After struggling for several years with progressive supranuclear palsy, a neurodegenerative disorder, he chose physician-assisted dying, just before becoming severely incapacitated. He was 85 years old. He is survived by his wife, Kay Cox, his children, Chris Craig (Kimberly) and Sara Davison (Scott), his sister, Maria Craig (Horst Porembski) and three grandchildren, Sequoia Craig and Ian and Adam Davison.
After getting his doctorate in physics from Cal Tech, he did low-temperature physics research at Los Alamos Lab (1958-63) and then at Brookhaven (1963-69), where he concurrently taught at Stonybrook. He worked for the President's Science Advisor in Washington, D.C. (1969-74), ran the UC Energy Program (1974-78) and was a professor at UC Davis (1978-93).
He served on the John Muir Land Trust Board, the U.S. Nuclear Waste Technical Review Board, the Sierra Club Foundation, the CAER Board and the Shell Community Advisory Panel. He was a member of Martinez Rotary, the Martinez Arts Association and Thousand Friends of Martinez. He loved to hike, ski, read and do metal art. He was kind, generous, non-judgmental and lived by a poem that was written by his father, Paul C. Craig.
Conceive of life as a bumpy ride—
Then act with your eyes on the sunny side.
Make light of that which has gone away.
But cherish and love what is here to stay.
Donations can be made in his memory to the John Muir Land Trust, P.O. Box 31, Martinez, CA 94553.