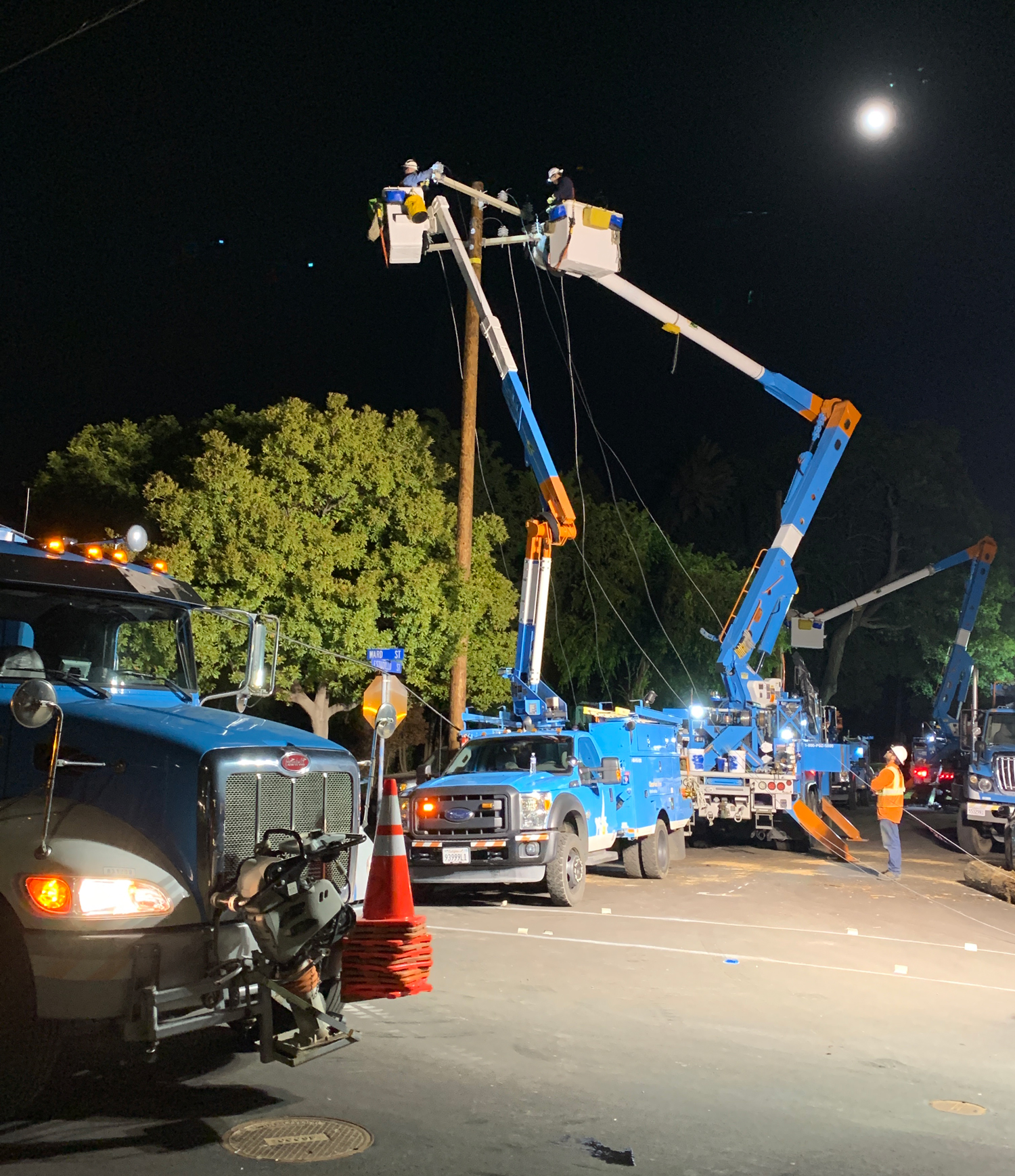 (photo by Ken Mitchroney)
Pacific Gas and Electric employees replace a utility pole on Ward Street in downtown Martinez late Friday night. Two utility poles were felled when a portion of an old oak tree on Estudillo Street snapped off, dragging down sparking power lines and a transformer. A large part of the tree fell about 1:00 p.m. Friday.
The incident damaged three cars that later were towed from the scene. No injuries were reported. Some downtown businesses lost power for a short time, and other areas had no service for several hours.
Replacement poles were in place by 10:30 p.m. Friday. About 30 PG&E employees were expecting to work at the site, between Ward and Green streets, until about 4:30 a.m. Saturday.