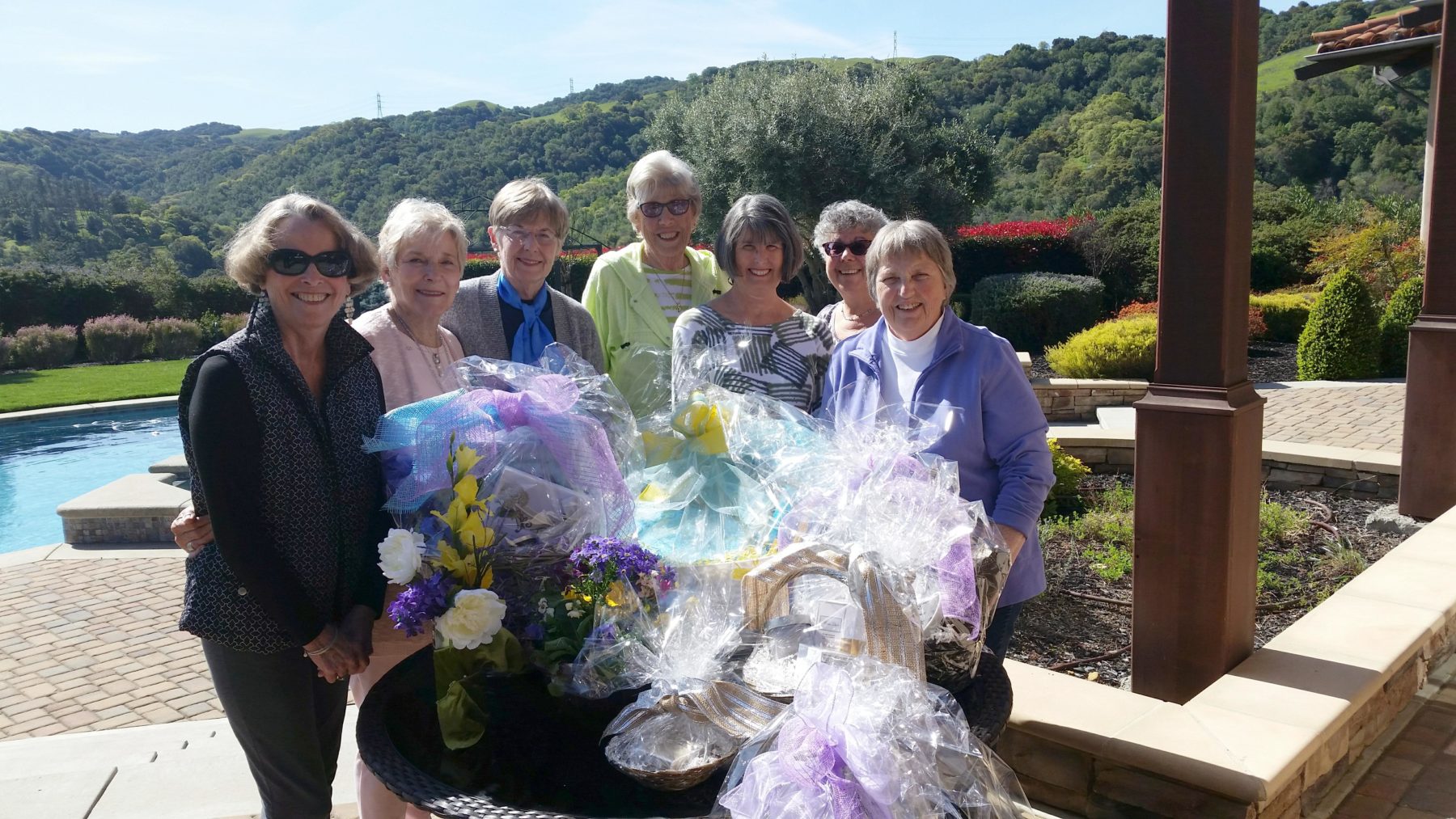 The American Association of University Women of Pleasant Hill-Martinez, (AAUW) will host their Salute to Spring on May 19th in Martinez. Some members of the planning committee (L to R): Marlene De Laurenti, Cheryl Buscaglia, Janice Walker, Sandy Wolfe, Claudia Bass, Sherrie Moore, Barbara Minneman.

Please join Pleasant Hill-Martinez AAUW (American Association of University Women) at their May fundraiser, A Salute to Spring. Mark Saturday, May 19th from 3:00-6:00 as an afternoon to relax with your spouse, neighbors, and friends to support academic scholarships for women. The event will be held in a lovely private garden in Martinez.
Enjoy hearty appetizers, tasty desserts, local wines, a 50/50 raffle, and a Silent Auction while listening to a local high school jazz band. The auction will include many handmade items as well as theme baskets with gift cards from local businesses. Cash or check only please.
Marlene De Laurenti and Janice Walker are co-chairing the event along with the help of AAUW Salute to Spring committee members. All proceeds from this fundraiser will go towards local scholarships for high school seniors, 7th grade girls attending Tech Trek camp, and AAUW fund.
Tickets are $40.00. Please make your reservations by May 10th. This well known popular event sells out, so buy your tickets soon.
To purchase tickets, call Janice Walker (925 827-3374), or Marlene De Laurenti (925 934-4171).