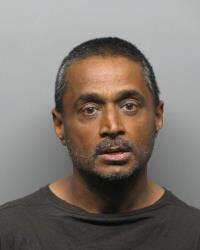 MARTINEZ, Calif. – Martinez Police have arrested a Stockton man they suspect was attempting to burglarize a home Friday morning.
According to information provided by the department, a woman called the about 7 a.m. Friday to say a man was trying to enter a window of her home in the 2800 block of Castro Street.
The man grabbed the woman's purse and a large sum of money, then left on foot before officers arrived
However, they found a man resembling the perpetrator near Estudillo Street and Shell Avenue. The man had about $600 in cash as well as the victim's identification and credit cards. Officers brought the victim to where they held the man, and she said he was the person who was breaking into her home.
The man has been identified as Paresh Patel, 48, who has been arrested and accused of burglary. He was taken to Contra Costa County Jail, Martinez.