Randall Jay Nott
September 13, 1959 – October 3, 2019
Resident of Pacheco, Calif.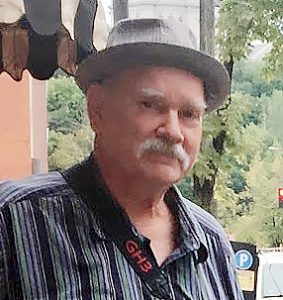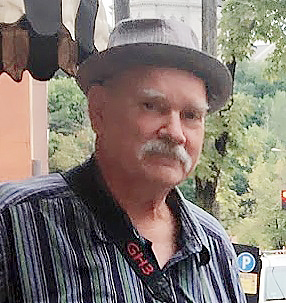 It is with great sorrow the family of Randall Jay Nott of Pacheco, CA, announce his unexpected passing at age 60 on October 3, 2019. He was born Randall Jay Lothson on September 13, 1959 in St. Paul, Minnesota, the youngest son of Roger Lothson and Helen (Miller) Dragavon. He moved with his mother and siblings to Lafayette, CA in 1964 and was adopted by Willard (Bill) Nott after his mother's remarriage. He attended Stanley Junior High School and Acalanes High School, graduating in 1977. He began his college coursework at Diablo Valley College and moved to Los Angeles to pursue his dream of acting.
In the late 1970s, Randall became an original member of the Onstage Repertory Theatre group where he was an active member and later a board member the rest of his life. This group, now at the Campbell Theater in Martinez, and all the actors were his best friends and like a second family.
In the 1980s, Randall honed his improvisational theater and comedy writing skills with the Groundlings theater group and studied film acting with Film Industry Workshops at CBS Studio City, where his various roles and networking exposed him to many famous actors and writers.
After joining a traveling theater group where he played Elvis in Joseph and the Amazing Technicolor Dreamcoat, he moved back to the Bay Area and received his BA in Theater Arts with a minor in Music from UC Santa Cruz.
Most recently, Randall was widely recognized in East Bay community theater circles as an actor, director, photographer, videographer, writer, lighting engineer, sound designer and all-round stage-tech guru—the guy in the booth the actors salute after they take their bows—"an ego-less theater zealot," as a fellow actor put it.
Just a few of his accolades include participation in the exclusive and prestigious San Francisco Fringe Festival with his original one-man show, a Shellie Award, and a People's Choice Award for his original play Streams of Affection at the Last Frontier Conference.
His most recent acting credits include I Am My Own Wife, Funny Little Thing Called Love, Catfish Moon, Book of Liz, and Random Exits, the one-man show he developed for the 2016 Fringe Festival. Some of Randall's stage directing credits include Shipwrecked, Cherry Orchard of the Living Dead, and Reefer Madness.
Randall also worked in IT for Entrix, Inc. and most notably, with Nestlé Dreyer's Ice Cream for 16 years as a client management specialist and network analyst. Even while on business trips, Randall was never far from his passion for the arts. He attended plays in New York, built sets in Minneapolis, and attended concerts in San Francisco.
Randall Nott is survived by his siblings, Jeffrey Nott and his wife Debra Nott, Lori Nott-Hallock, Cory Nott and his wife Gail Beltran Nott, Lisa Lothson and her husband Joe Dailey, Eric Lothson, and Patti (Dragavon) Hess; his dad, Willard (Bill) Nott and his wife Signa Nott; nieces, Andrea Miles, Valerie Peabody, and Caidynn Nott; nephews, Cody Nott and Kyle Hess; great nephews, Landon Peabody, Evan Peabody, and Soren Miles; and his beloved cat, Coco.
The Celebration of Life will be held at Martinez Campbell Theater at 636 Ward St, Martinez, CA on November 16th, 2019 at 2pm. In lieu of flowers, memorial gifts can be made out to the Onstage Repertory Theatre, with "Randall Nott Memorial Fund" in the notes.