Residents and Martinez Police officers chatted Wednesday on Main Street during the annual Coffee With a Cop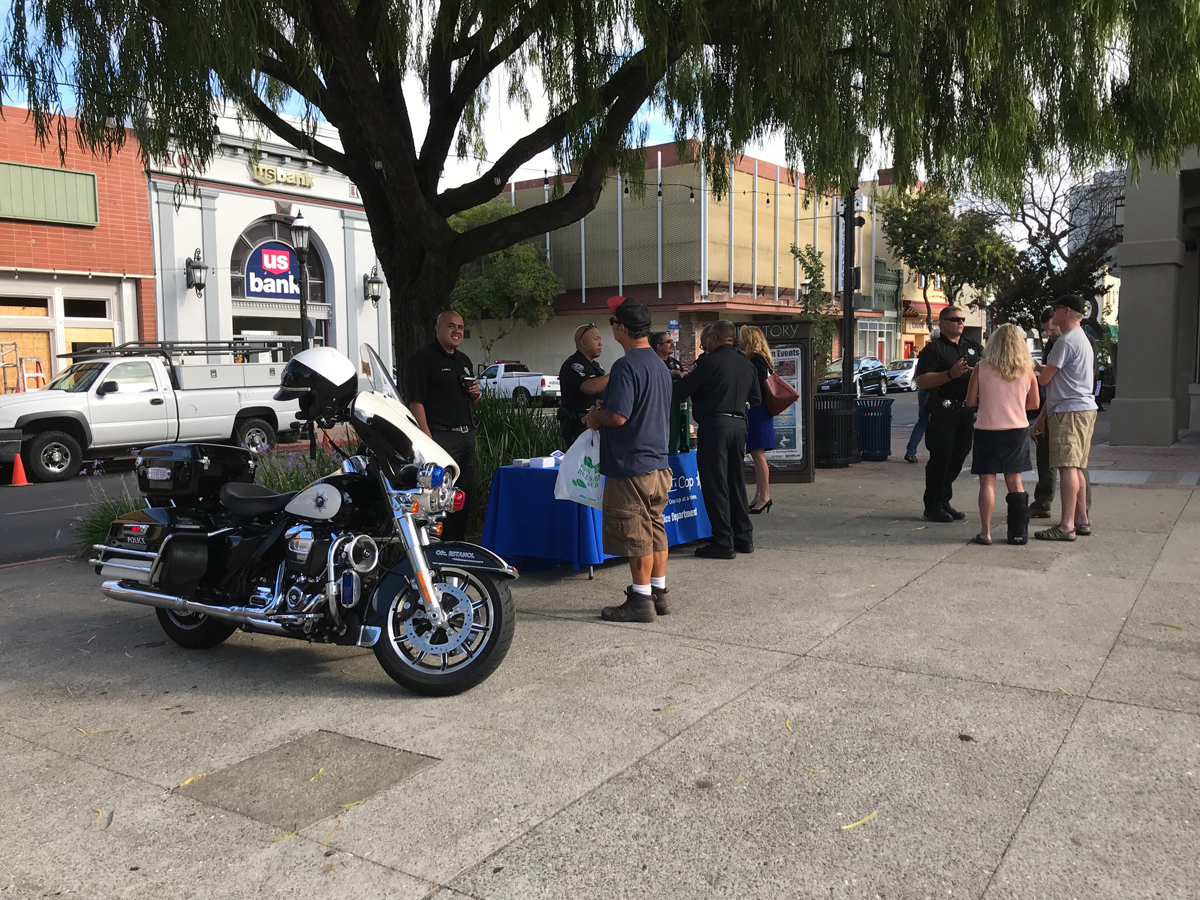 MARTINEZ, Calif. ­­– For a few hours Wednesday, Martinez residents and others walking along Main Street could have a free cup of coffee and spend some time chatting with a police officer.
For once, it wasn't because there was a problem. That's what makes the annual "Coffee With a Cop" day special, said Martinez Police Chief Manjit Sappal.
"It's a really informal way to meet people," Sappal said. "We're not doing it because there's a problem or people need help. This changes the dynamics."
The annual event began in 2011 through Hawthorne Police as a grassroots movement to bring residents and their police department together in a different way to encourage communication and the building of bonds.
Sappal said Coffee With a Cop "helps bolster good relationships. Everything we do is based on good relationships."
One of the officers who is building those relationships is Sgt. Fred Ferrer, who is guiding the department's community academies including one for high school students.
He said passersby stopped to express thoughts about Martinez's homeless issues, deterrence approaches and how license plate readers are reducing the number of stolen vehicles.
They also talked about Measure X on the Nov. 6 ballot that will let voters decide whether Martinez should add a half-cent general sales tax to produce revenues that would remain in the city and could be used in part to bolster police salaries to make hiring and retention easier.
Residents also used it as a time to express appreciation to the officers, he said.
"They were thanking us for being out here and for meeting on this level," he said.