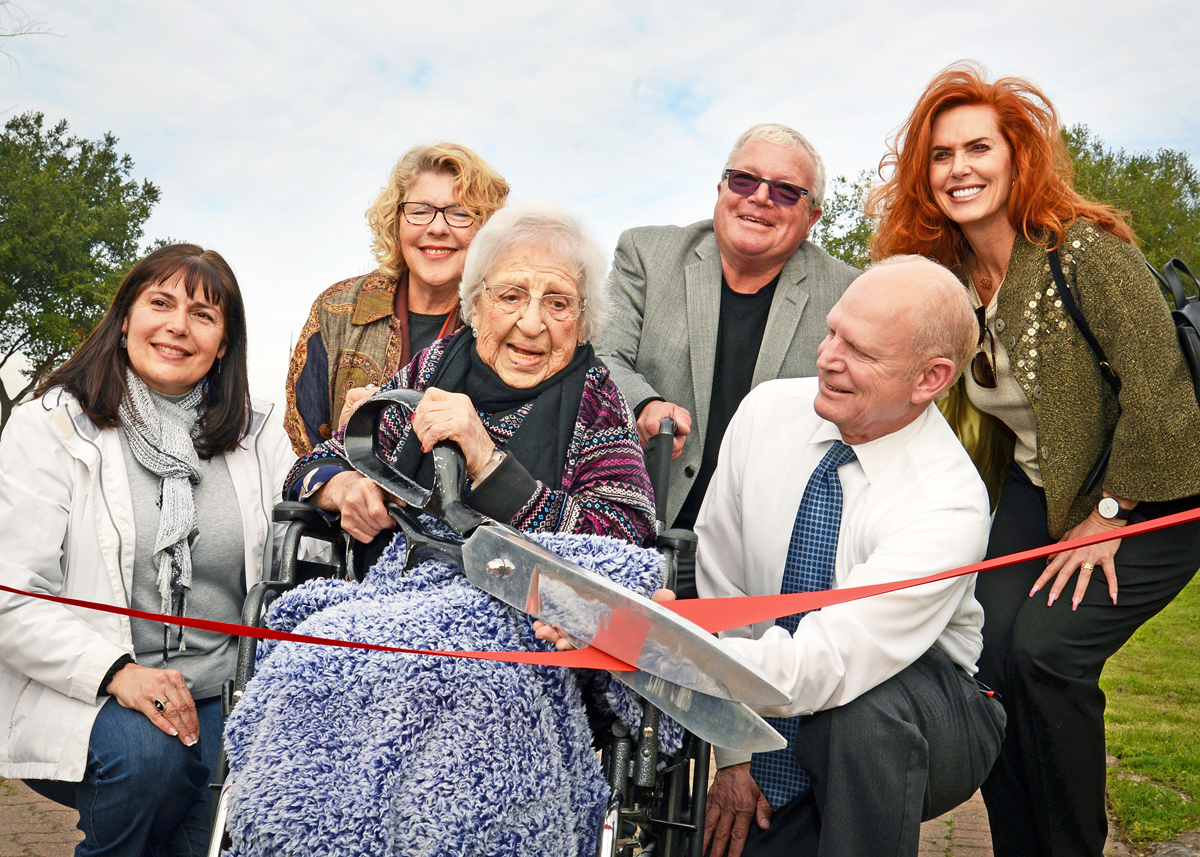 MARTINEZ, Calif. – Surrounded by members of John Sparacino's family and friends, Martinez City Council used a ribbon cutting ceremony Monday afternoon to mark the renaming of a city park in the former mayor's memory.
Then Sparacino's sister, Nina, 100-years-old, was handed the hefty silver scissors for a repeat performance.
Sparacino, often called "Mr. Martinez," was a lifelong resident and this city's first elected mayor in 1973, serving two terms. He lived a short distance from the park, at the corner of Alhambra and Marina Vista avenues, and died at 92 April 3, 2018.
"Today's ribbon cutting ceremony marks a very special occasion, commemorating the official renaming of Alhambra Park to John Sparacino Park," Mayor Rob Schroder said in opening the ceremony.
"John was very passionate about this city and was a proud member of many various groups, such as the Martinez Historical Society, Aahmes Shriners, Martinez Masonic Lodge No. 41, Knights of Columbus, the Elks, Druids and Sons of Italy, as well as a longstanding supporter of the Martinez Police Deparrment," Schroder said.
In addition, he was a mentor and advisor, "and a genuine friend," the mayor said.
"He definitely was a mentor to me," Nina Sparacino said of her brother. No matter the topic, she would seek his advice. He often would tell her, "If it is good for you, then it will be good for everybody."
She thanked those who came to attend the ceremony. "Our family is delighted to be here," she said of the ribbon cutting. "My family appreciates it."