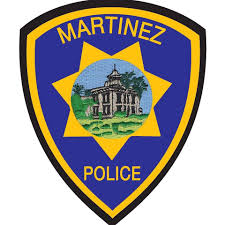 On Friday, April 19 at 2:38 p.m., Martinez Police Department Officers responded to a report of a head-on traffic collision on Alhambra Ave. at Alhambra Valley Rd. Officers arrived and located two involved vehicles. Both vehicles were occupied by a single driver.
One 60-year-old male was found unresponsive behind the wheel. Officers attempted life saving measures but the subject was pronounced deceased at the scene. The other driver, a 64-year-old female, was transported to John Muir Medical Center, Walnut Creek, with non-life threatening injuries. Alcohol or drugs are not suspected but the investigation is ongoing.
The name of the deceased is being held pending notification of neck of kin.
Anyone with information regarding the collision is asked to contact Ofc. Tyrone Wah, twah@cityofmartinez.org.