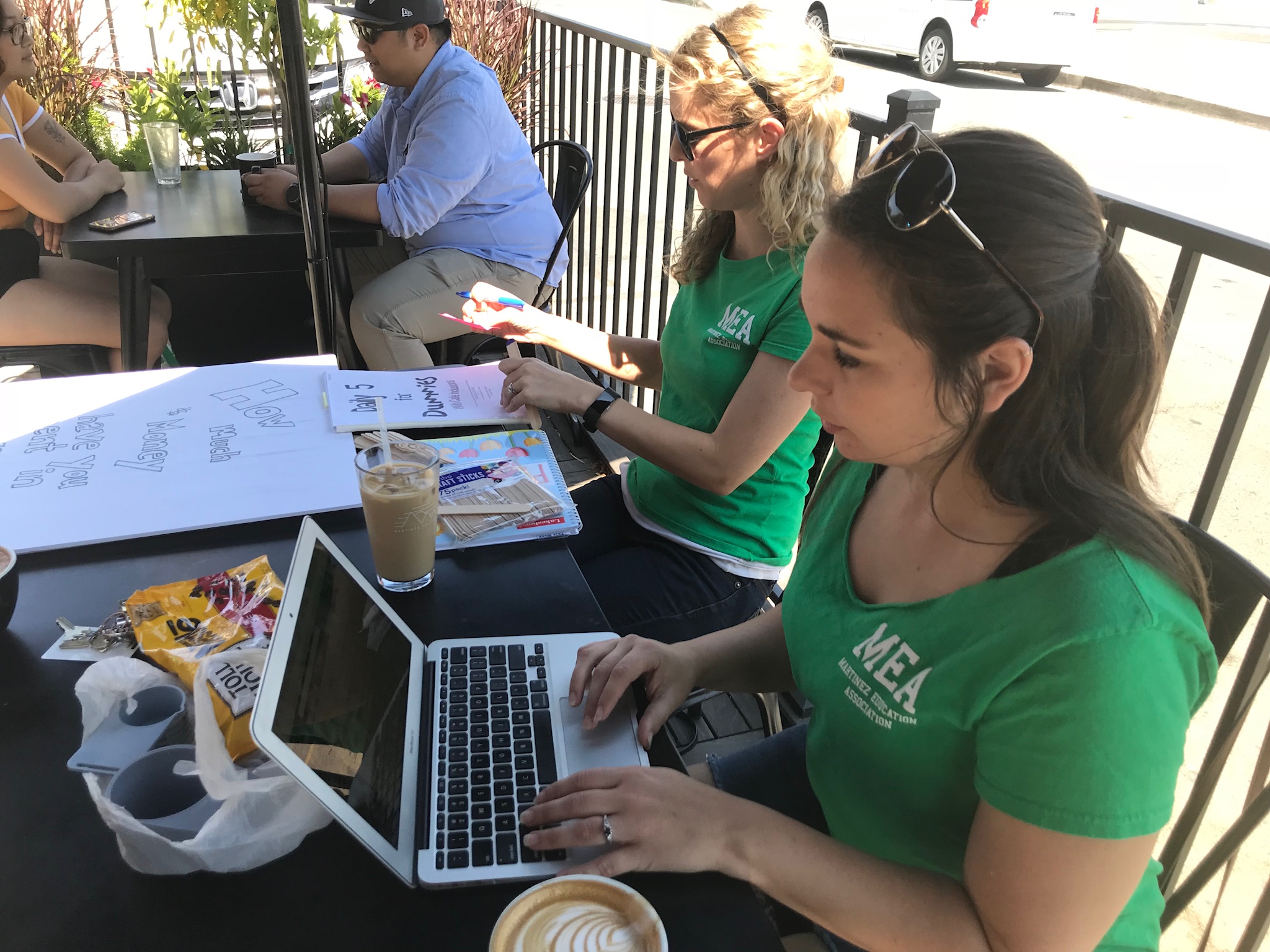 Stephanie Battles, a John Swett Elementary third grade teacher, participates in the "Grade-In" at States Coffee.
Calling the event "a teachable moment" about ongoing contract negotiations and uncompensated work, Martinez Unified School District teachers represented by the Martinez Education Association (MEA) opened laptops, file folders and boxes Monday afternoon at States Coffee and Mercantile to stage a "Grade-In."
MEA President Brenda Navarro said teachers sacrifice financially, but didn't receive a raise last year. Beginning teachers earn about $46,000, she said, and instructors are leaving to teach at nearby school systems.
Some were assembling homework packets, planning books and phonics lessons. Others were setting up Google classrooms, a web service that students will use for paperless homework.
"There's a lot of work a teacher has to do," said John Swett Elementary School fourth grade teacher Jennifer DeWeerdt. To get ready for Monday's first day of school, she's been working four hours a dayon her own time. Among her tasks is setting up her classroom's own library.
While teachers may be paid two days before the school year formally starts, those often are devoted to staff development.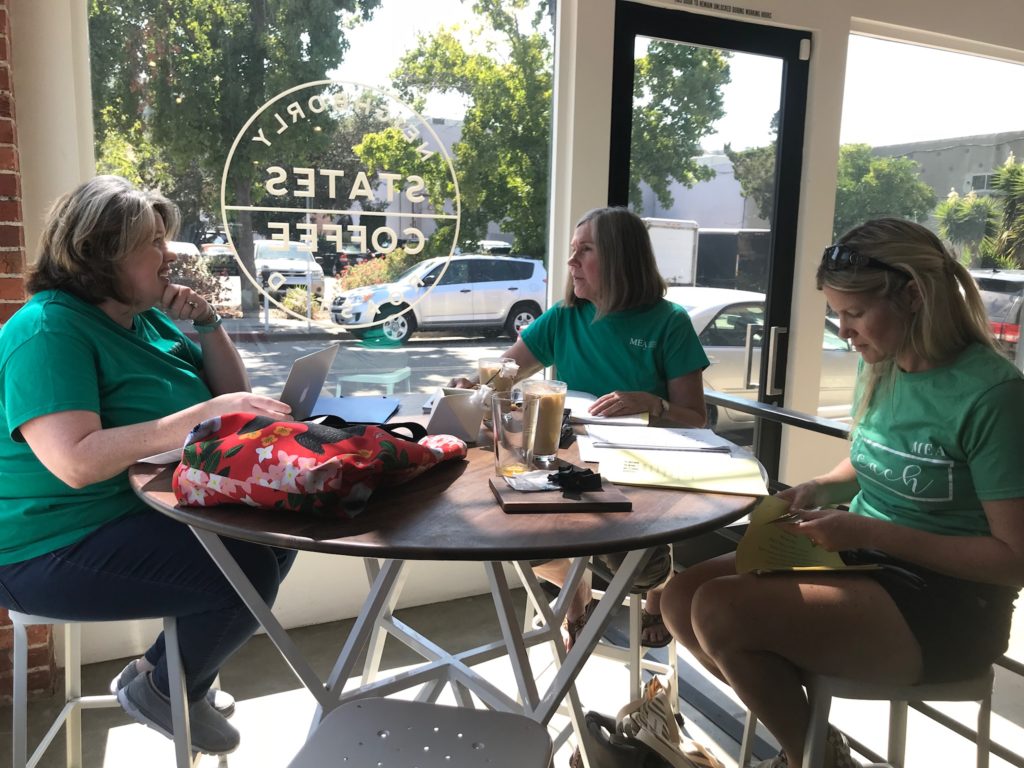 A 20-year veteran of education, DeWeerdt said the situation Martinez teachers find themselves is common to that experienced by colleagues across the nation.
Susan DeCesare, a Morello Parks Elementary School fourth grade teacher, agreed. She's purchased items she will use in her classroom that will let her new pupils know "I'm thinking about them." But, she added, "It takes so long to do simple tasks."
Other teachers spoke of buying school supplies and other materials their students will need.
Navarro said the union decided to make its demonstration a "grade-in" to show how teachers care for their students. Representatives also spoke about the matter Monday night at a meeting of the school district's Board of Education meeting.
Many teachers plan to dress in black the first day of class to show their disappointment that negotiations with the district, which must cut its budget by about $1 million annually for the next three years, have not been resolved. Navarro said a state mediator has failed to end the impasse.