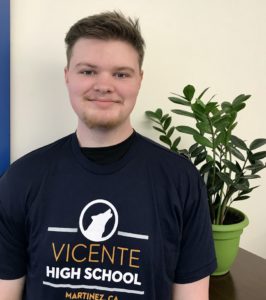 The Vicente Student of the Month for March is Kenneth Philbert and he is an absolute pleasure to know. He has a positive attitude and gives his best effort in all his classes.
Kenny is polite and kind to all whom he encounters. He is involved in creating a positive school culture through being in our Leadership class where he serves as Secretary and Vice President.
"Respectful to peers and staff" and "a true role model for our school" is how he is described by students and staff alike. He is deserving of this award based on his hard work, positivity and overall excellence! Congratulations Kenny!