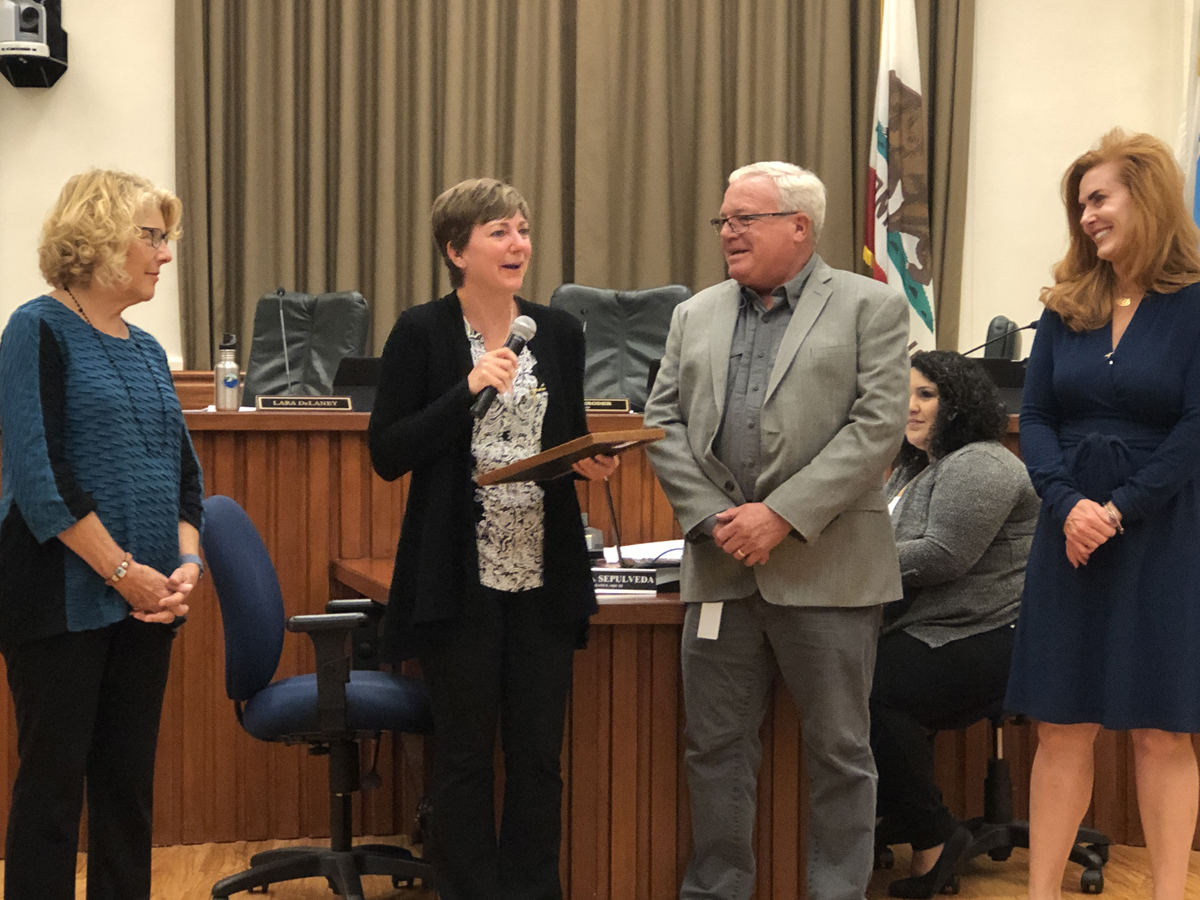 MARTINEZ, Calif. – Angela Rundles worked tirelessly to support and grow the Boys & Girls Club of the Diablo Valley membership by 40 percent during her tenure on its Board of Directors. For that and many more contributions to the betterment of the community, Mayor Rob Schroder proclaimed Nov. 7, 2019, Angela Rundles Day.
Before the proclamation, the Mayor said, "This is the uplifting part of the meeting." He was right because everyone there appeared to be enjoying the recognition ceremony, especially Angela.
She was truly surprised. The proclamation was kept a secret with the pretense of inviting her to the Nov. 6 City Council meeting to talk about the Boys & Girls Club lease. "I am honored. I am shocked," Angela said with a big smile. "It is an honor and privilege supporting the youth. That's what makes Martinez so special."
Angela has served the community and the youth of Martinez as a board member of the Boys & Girls Club since 2008 and was Chairman of the board from 2014 to 2017.
In April 2017, Angela led both the board and club in the biggest and most important change initiative in its history, a merger with the Boys & Girls Club of El Sobrante creating the Boys & Girls Club of Contra Costa. Since then, the merger has resulted in the growth of the club from 2 to 4 sites serving hundreds of youth in both communities.
She is the founder of Rundles & Associates, a small business located in the city of Martinez that is an event management company focusing on creative collaboration with non-profits.
Their board and committees produce highly successful fundraising events, and by hiring local vendors and agencies, Angela simultaneously helps support them, and the local economy.
She was named "Woman of the Year for Contra Costa County" by State Senator Bill Dodd in 2017, and that same year, the Boys and Girls Club of Contra Costa was named "Non-Profit of the Year" by Assemblyman Tony Thurman.