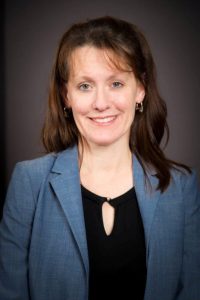 MARTINEZ, Calif. – Assistant City Manager Anne Cardwell is leaving Martinez, having accepted the position of assistant city manager of Vallejo.
Her last day is Dec. 7, she said, and her first day in Vallejo will be Dec. 17.
Cardwell was chosen from among 47 applicants to become Martinez's assistant city manager and succeed Alan Shear Sept. 26, 2016, after Shear left for a position in Millbrae.
"I thought about it long and hard, and talked it over with my husband," Cardwell said. But the lure to work in Vallejo was strong.
At one time, Cardwell's family lived there, although they now live in Benicia, where she has been assistant city manager as well as acting city manager when Brad Kilger left Benicia to become Martinez's city manager.
She said she has been interested in working for Vallejo for some time, "but the stars never aligned," she said. "When I became aware of the opening, I thought, 'Now might be a good time."
Cardwell said she doesn't yet feel ready to take on the job of city manager, a goal she has said previously she wants to achieve.
But the step to Vallejo puts her in an assistant city manager's job in a larger municipality. Vallejo's population is 122,105, compared to Martinez's 38,373 or Benicia's 28,343. It also will give Cardwell a shorter commute, since she lives in Benicia.
"It's a much larger city than I'm used to. That will be an adjustment," she said. With a new position comes a learning curve, and Cardwell said she'll need to learn the ropes fast. "It will certainly be challenging, but I'm anxious to learn more about the issues."
Vallejo has plenty of opportunities in economic development, especially at Mare Island, she said. "The goal is to be able to get in there, learn quickly and be helpful to the city manager so he can focus outward, especially in economic development," she said. "I hope we can quickly become a strong team."
Cardwell said her interviews for the position gave her the impression she and City Manager Greg Nyhoff wuld work well together. She said he's assembling a leadership team with executive management, planning and other departments. "I think he's excited to get the team together," she said.
Nyhoff has been in Vallejo for about a year after working in Oxnard, she said. But the two have never worked together.
"I've heard great things about him, and Brad was familiar with him," Cardwell said. Kilger was city manager of Ceres when Nyhoff had the same post in nearby Modesto, and Cardwell said her current supervisor had good things about her future one.
She's also familiar with Vallejo's police chief, Andrew Bidou, who previously was Benicia's police chief.
Cardwell said her years in Benicia and Martinez have refined her communication skills, both with employees and with the public. As an example, she cited the resolution of the Joint Facilities Agreement between Martinez and Pleasant Hill, which finally was dissolved after apparently going dormant shortly after its formation.
But the organization still claimed many of Martinez's employees as its own, and the settlement with Social Security and the California Public Employee Retirement Service (CalPERS) involved negotiations with those workers. Later, the employees told her they appreciated being informed throughout the process.
Getting that matter resolved was important. "I would have been unhappy if I had left before the closure, but I can't take credit," she said. Finance Director David Glasser as well as longtime city staff accomplished that settlement, she said.
Another important development that has made Cardwell happy is voters' approval of the 2018 Measure X half-cent sales tax that will bolster city finances, especially in the areas of public safety and water quality.
Cardwell said thanks for that go to Kilger and Martinez Police Chief Manjit Sappal, who spoke during the campaign in favor of the measure.
She said her past experience in Benicia and Martinez has helped her develop management skills, especially in working with such internal departments as human resources and information technology. She's learned how to help various departments collaborate. That can be a challenge, especially when departments focus only on their own functions, but forget to focus as well on the partnership, she said.
Cardwell isn't the only executive leaving Martinez soon. Kilger himself has announced his retirement, and Martinez has been actively seeking his successor.
"But you have a good team here, and the silver lining is they've had their share of change at that level," Cardwell said. "Staff knows how to navigate that."
While she's looking forward to her next position, Cardwell said she will miss the Martinez employees and residents she has come to know. "I made some really good relationships here and will stay in touch."