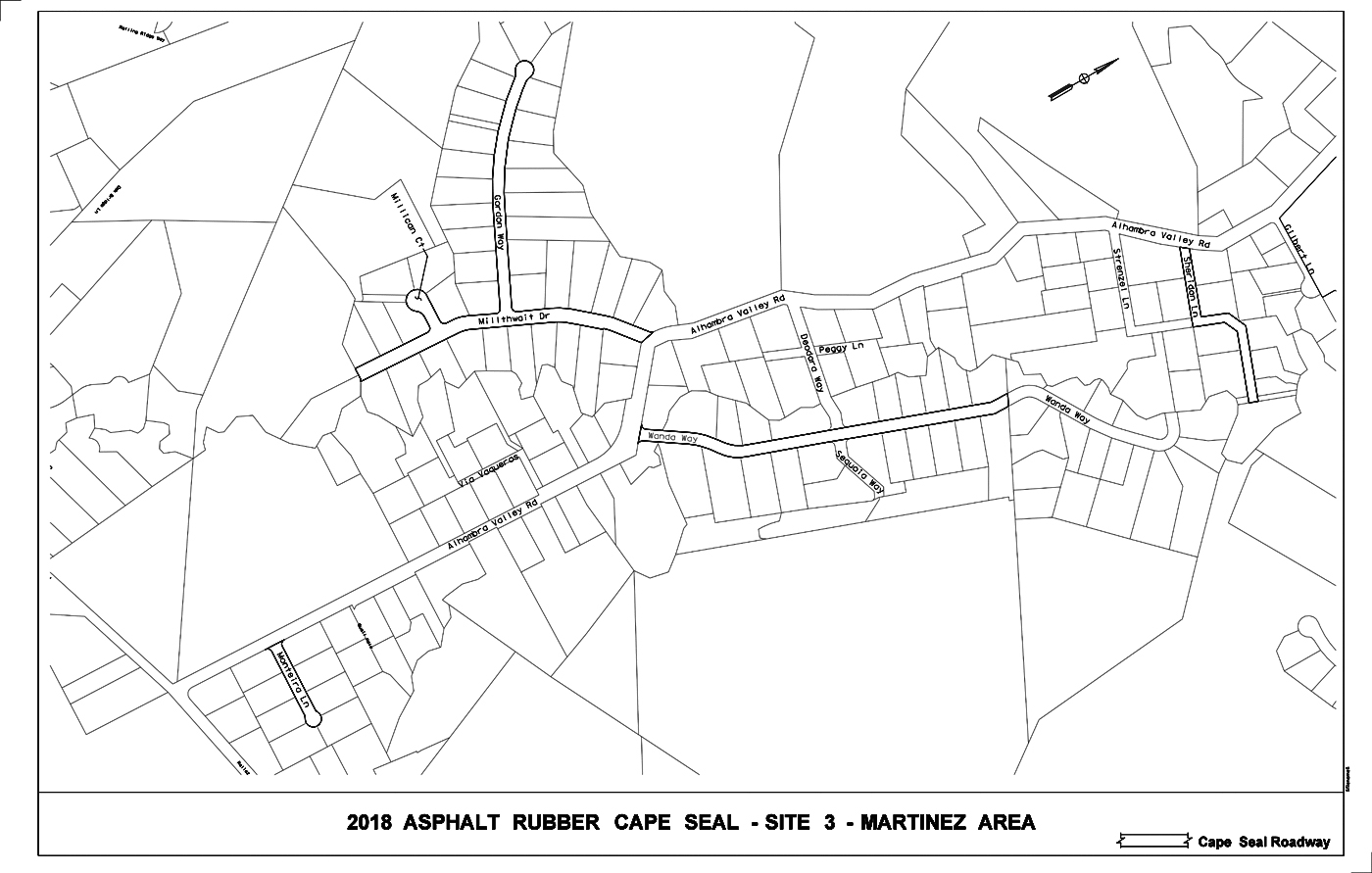 MARTINEZ, Calif. – Contra Costa County Public Works Department will be paving roads in the Alhambra Valley Road areas of Contra Costa County near Martinez, Public Information Officer Steve Padilla said.
The work will be started July 3 and will be completed July 25.
Asphalt rubber cape seal will be applied on portions of Wanda Way, Millthwait Drive, Gordon Way, Millicon Court, Monteira Lane and Sheridan Lane.
The work is part of a multi-day project that will upgrade streets in Bay Point and Walnut Creek as well, he said.
The Bay Point streets will be treated with chip sealant first, before the work in the Martinez area starts. Crews then go to Walnut Creek's roads, where they will work from July 5 to July 12.
They will go back to Bay Point to perform slurry seal work from July 5 through 24.
Walnut Creek's paving projects will be undergoing completion July 26 to Aug. 3.
Money for these projects has come from Senate Bill 1, the Road Repair and Accountability Act of 2017. That is the legislation that raised state fuel taxes and vehicle registration fees.