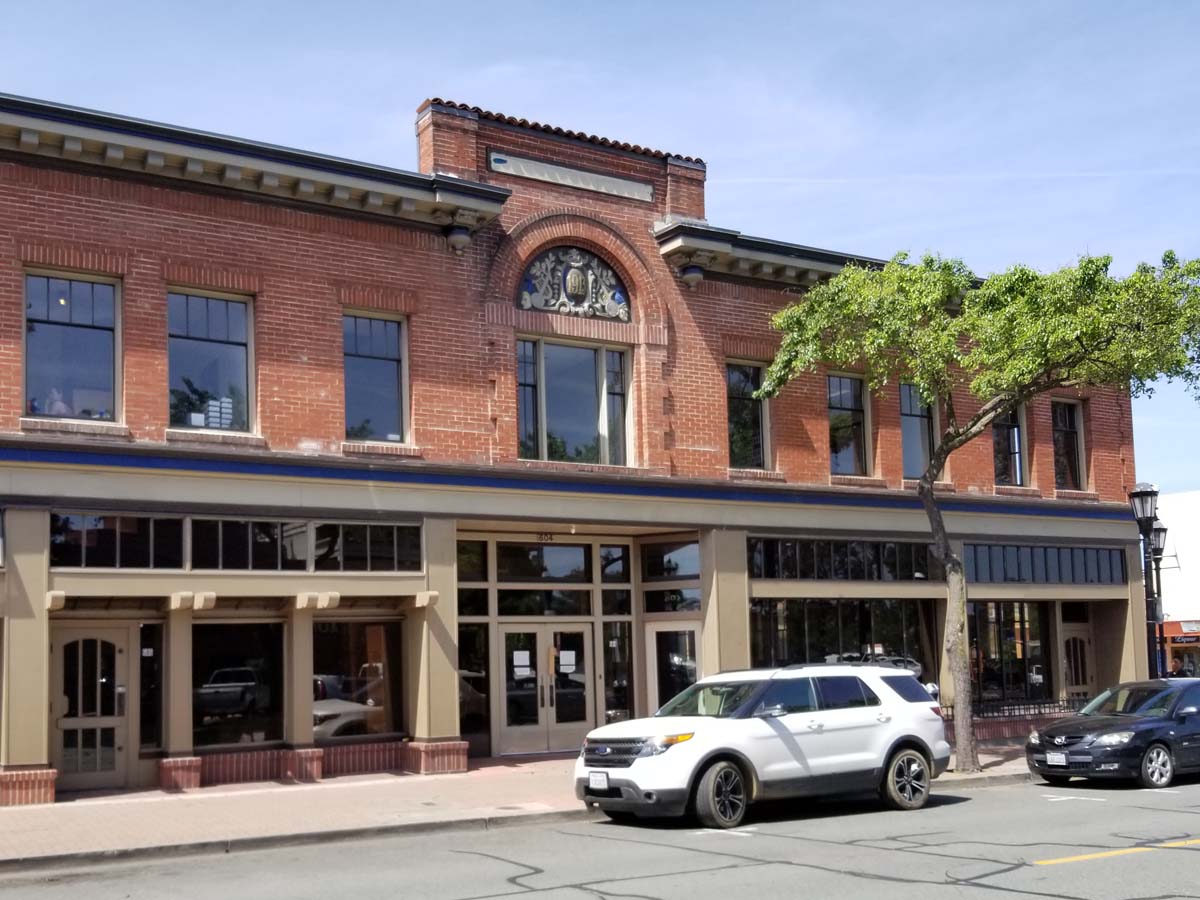 To My Neighbors,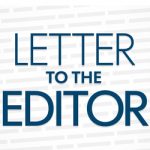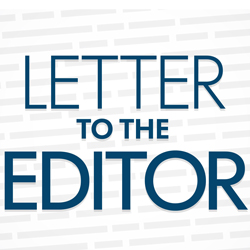 Thank you to the many members of the community who have voiced their views about my proposal to open a flagship outdoor sporting goods store in the 604 Ferry Street building. Specifically, much of the discussion has been about the proposed underground shooting range that would be located in the basement of the 604 Ferry Street building. As a resident of Martinez for over 20 years, I value your opinion. I'm listening to all of you, and I will continue to do so.
The scope of this project has been mischaracterized on several occasions. I would like to take this opportunity to speak to you directly. I'm not in the business of opening shooting ranges. Personally, I don't own a firearm. In 2015, I purchased my first building in downtown Martinez. A year later, I purchased the 604 Ferry Street building. Since 2015 I've been in the business of revitalizing downtown Martinez. I don't look at a beautiful building like 604 Ferry Street and see a shooting range. I see a destination outdoor retail store that will bring customers to Martinez from all over the Bay Area. These same customers will spend money downtown, stay to enjoy a meal, and experience the charm we all talk about and know. A range is one feature, among several features, that come together to form a destination for fishermen, hunters, campers, climbers, hikers, and other outdoor enthusiasts. If given the choice between bringing a robust retail presence to downtown Martinez, or having a historic building remain a warehouse, which option do you believe will benefit the City and the community more?
The 714-718 Main Street building I purchased in 2015 was weeks away from a wrecking ball. We turned it into a commercial use building that has contributed greatly to the spark that is helping revitalize our downtown district. Martinez now has a wine bar and a creperie, two businesses that were unthinkable 5 years ago. Downtown Martinez also needs a retail presence. A downtown is not strong, nor can it thrive, without a shopping district. Financially, I'm making the investment that others have been unwilling to make. Stand on either end of Ferry Street and look down the street as far as you can see. What you will see is a street with very little foot traffic, a few businesses, and many empty storefronts. Imagine 50 years ago, 40 years ago, 30 years ago. Today, in 2019, commerce on Ferry Street is as sparse as it has been for the past 50 years. It will look the same 50 years from today, unless we act. The building may be located in the central commercial district of downtown, but that is in name only. Downtown has made progress, but it needs more.
My vision for the Ferry Street building is that of a large outdoor retail store offering a number of curated outdoor products across dozens of product categories— fishing, hiking, camping, boating and climbing, to name a few. Our tagline is 'Escape to Nature'. We will advocate for, and encourage the community to experience nature and the great outdoors, and to engage in healthy outdoor activities with family and friends. It's important to me that the store is comfortable and family friendly. I assure you that it will be. If approved, other exciting features of this store will include a 10,000-gallon aquarium, which would be the largest aquarium in Contra Costa County, an indoor rock-climbing wall, a casting pool to test rods and reels, and a rooftop shopping area with views of the Marina.
The recent topic is about my application to build an indoor shooting range— a range that will be approximately 12 feet underground, and will exist as an ancillary feature of the flagship outdoor retail store. The range will teach and encourage responsible firearm ownership by providing a safe location for responsible customers to practice the sport. This will foster a community of responsible ownership among sportsmen. There will be a range-master on duty at all times, and a separate entrance for the range. There will not be any noise impact to surrounding businesses or visitors of the downtown district. We intend to offer a free concierge service in which customers can, safely and securely, store their firearms in our facility, while they visit other businesses downtown. As a father to a 3 and 5 year old, safety is paramount to me.
The range will serve as a state-of-the-art training facility for local law enforcement. Each station will have built in features to help train and prepare law enforcement officers for a number of scenarios we hope they never encounter. One such feature will be built-in lighting, that when activated, mimics the flashing red/blue light bar of a police car. This will prepare officers for real world high-pressure scenarios in which there may be audio-visual distractions. Additionally, in my research of shooting ranges, I visited several ranges to get a feel for how they are run and organized. I noticed that many of the range customers were members of law enforcement. I believe it will be a positive development to have a large presence of police, from locations throughout the county, spending time in our downtown.
With regard to Martinez's challenges with homelessness, and patrons' sense of safety, I've observed that many of the homeless population downtown gravitate towards empty storefronts and buildings. A clean storefront with increased foot traffic will encourage the local homeless population to migrate away from the downtown central commercial district. In turn, residents and visitors will feel safer downtown after dark.
I view this as a once-in-a-lifetime opportunity for the City of Martinez, as well as for my company, and for my team that has worked so hard to get us here. There is a retail apocalypse occurring that's been underway for a number of years. Over 6,000 retail locations have closed in the US this year alone. Respectfully, I can tell you with a great degree of certainty that Trader Joes, Whole Foods, Barnes and Noble, and other national retailers are not coming to downtown Martinez. The revitalization of our downtown has been, and will continue to be, a grassroots effort. It is new investments and new ideas that have made downtown Martinez what it is today. It's what continues to give it a glimmer of hope. We have a choice. We can keep the momentum going, or we risk becoming stagnant. I'm asking for the tools I need to be able to compete in the free market against competitors that have the same fixtures. From experience, I know what's needed to succeed in this retail environment. I'm not asking for anything more than I need to succeed. It wouldn't do my company, the city, or the community any good to open a non-viable destination retail store, and have it go out of business. Martinez has faced a lot of disappointment lately with the baseball team and the downtown ice rink closing indefinitely. I believe that with a strong revitalization, those small town activities that everyone loves can return to our downtown, and Martinez can come back stronger.
Support from the community and surrounding businesses has been extremely positive. Many have remained open-minded, even without the full details of the project. I ask that we continue this dialogue in a town hall style meeting. The community meeting will take place June 20th at 7pm. The location will be Martinez City Hall, 525 Henrietta Street. I look forward to meeting with you, and engaging in a fact-based conversation about this proposal. I'm here to listen, and to learn what your concerns are. I do not personally monitor social media. If you see misinformation about this project, please direct them to my statement here on the Gazette. I'm asking for your support. I believe in this project, and I know many of you do as well. Tell your friends, neighbors, and elected officials that you are in support of this project. Tell them that you support a fellow resident and businessman who has been working for years to improve downtown, create jobs, and stimulate the local economy.
My team created a dedicated email address to answer questions, and to discuss this topic with members of the community. You may connect with me directly by sending an email to hello@offtrail.com. If you disagree with my proposal, let's talk about it. If you support it, I would love to hear from you as well. Let's sit down over coffee, or schedule a time convenient for you in which you can come by the building and I'll personally discuss this project with you in as much detail as you like. I'll give you a tour of the building, show you the design plans, and we can discuss and address any concerns you may have. I hope to see you all at the grand opening in 2020.
Sincerely,
Brandon Varise