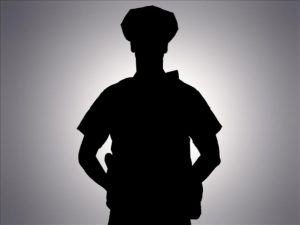 Chances are, you may have met them but they are no longer working in Martinez. Recently, we, the Martinez Police Officers Association (MPOA) have been asked by community members why it seems the Martinez Police Department always has new faces working our streets. Some have asked, "What happened to Officer insert departed Officer's name?" We have been asked, "Where is Ofc. Brinser and who will be working with the homeless?" "Who's working with the mentally challenged?" Finally, we are asked, "Where are the motorcycle cops we saw at the various schools in the morning?" We believe you deserve an explanation.
The Martinez Police Department is facing severe recruitment/retention issues. There are currently six vacancies in a staff of 37 Officers. Of the remaining members, three are currently looking for employment with nearby cities. Since 2014, 22 new officers have been employed by the City of Martinez as Police Officers. Nine have sought better opportunity/pay/compensation with other cities, five have separated from the agency, and only eight remain as Officers which equates to a retention rate of 37%. Those Officers that chose to seek employment elsewhere have cited lack of competitive pay and lack of opportunities as the major deciding factors for leaving.
So what does this all mean? Our administration has had to make cuts in service so that basic services in our city could continue. Unfortunately, some of those cuts include not providing a dedicated School Resource Officer (SRO), not providing a dedicated Officer for homeless outreach, a dedicated Officer to work with the Mental Health Evaluation Team (MHET) program which works with people who suffer from mental illness, or a designated traffic Officer at our schools to help ensure your child's safety – to list just a few. In most modern cities, Police Administration's responsibility is to manage the day-to-day operations of the department. I bet you, the public, would be shocked to know that your Police Command staff (including the Chief) are taking turns working patrol shifts just to fill the vacancies. The MPOA and Police Administration are committed to providing you the basic services that you deserve.
The City's budget reserves have increased to above eight million, the economy is vibrant and on the upswing. In addition to Measure H funds, the City was even able to fund additional park improvements for the anticipated baseball team. So, to the MPOA, it seems that the community's safety is not as important to city leadership as it should be.
The MPOA brought this issue forward to the City Manager after we compared our City's competitiveness with local jurisdictions. City staff conducted their own study and validated that we were approximately 17% behind the average salary and second from the bottom in this county. The City Council recognizes the need for the City of Martinez to be competitive in order to attract highly qualified men and women to serve you as well as to retain the Officers who have chosen to stay and be a part of this community.
So what can you do? We encourage you to contact our City Council, the City Manager, and exercise your right to be heard at a City Council meeting.
City Manager Brad Kilger – Bkilger@cityofmartinez.org
Mayor Rob Schroder – Rschroder@cityofmartinez.org
Councilperson McKillop – Dmckillop@cityofmartinez.org
Councilperson Gipner – Ngipner@cityofmartinez.org
Councilperson Ross – Mross@cityofmartinez.org
Councilperson Delaney – Ldelaney@cityofmartinez.org
­– Martinez Police Officers Association (MPOA)