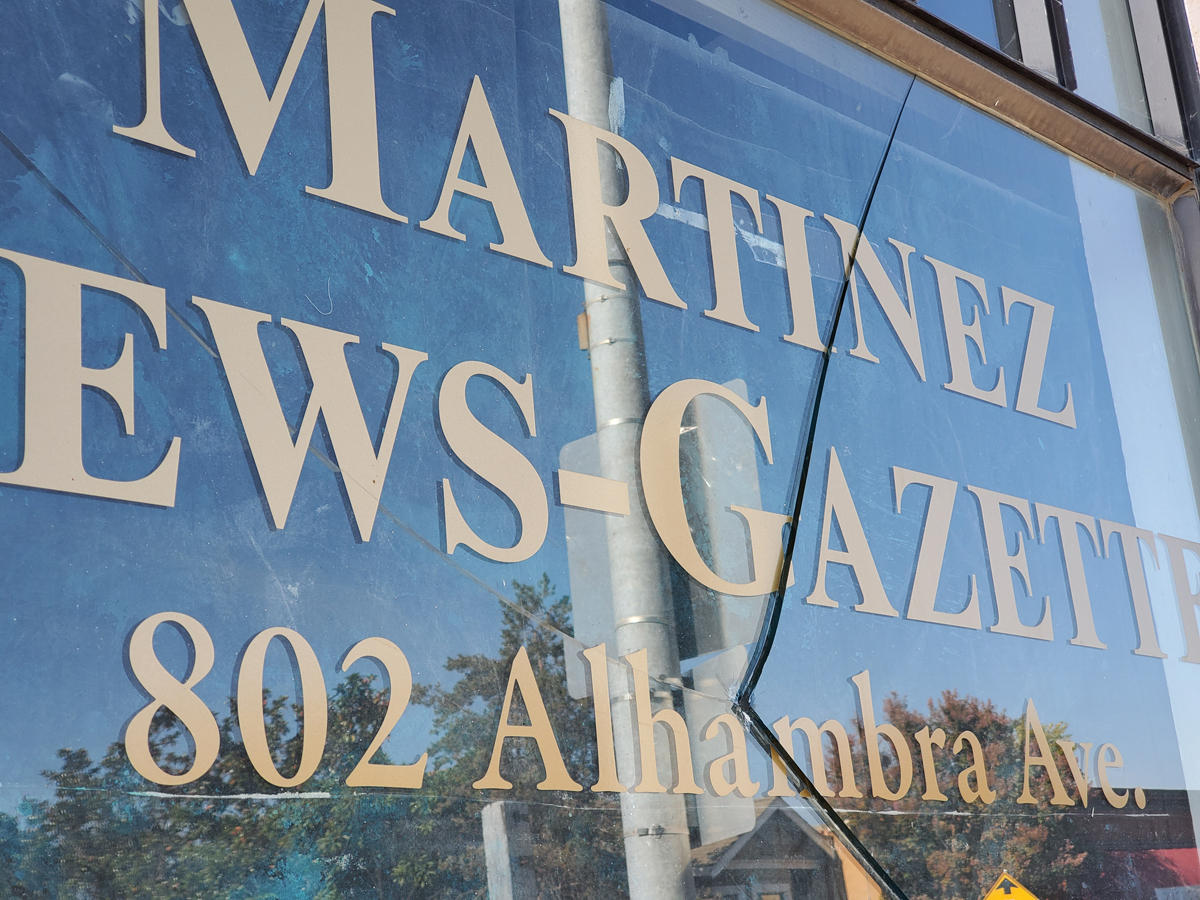 A magnitude 4.5 earthquake was felt widely in the San Francisco Bay Area at 10:33 p.m. Monday, with the epicenter in Walnut Creek.
Moderate shaking was felt in the Martinez, Pleasant Hill, Walnut Creek and Concord areas, an intensity that can overturn unsecured objects, such as books and picture frames, and is capable of breaking dishes or windows. Weak shaking was felt in San Francisco, Oakland and San Jose, according to the U.S. Geological Survey.
Close to the epicenter in Walnut Creek, there was strong side-to-side shaking, strong enough to knock CDs off a shelf.
The USGS said there was a 2% chance of one or more aftershocks larger than magnitude 4.5 over the next week, and as many as four aftershocks of magnitude 3 or higher. "The number of aftershocks will drop off over time, but a large aftershock can increase the numbers again, temporarily," the USGS said in its aftershock forecast.
Through Tuesday morning, there were several small afterschocks; the largest was 2.1 magnitude.
Based on the observed shaking intensity recorded by the USGS, scientists said they didn't expect there to be major structural damage.
The earthquake had a preliminary depth of about 9 miles, fairly deep for this part of the world, Keith Knudsen, USGS geologist and deputy director of the agency's Earthquake Science Center, said. The depth of the quake caused it to be felt over a broad area, but the shaking felt at the surface was less intense than if the quake had been more shallow, scientists said.
Near the epicenter, it seemed the worst impact was residents shaken from sleep.
Residents in Martinez reported shaking and swaying. Several stores had merchandise knocked to the floor.
No reports of injuries or major damage as of Tuesday early afternoon.
Assistant Chief Chris Bachman of the Contra Costa County Fire Protection District, which provides emergency services to communities close to the quake's epicenter, said that as of about 11 p.m., there were no reports of injuries or property damage related to the earthquake.
The earthquake occurred just three days before the 30th anniversary of the magnitude 6.9 Loma Prieta earthquake, which killed 63 people in Northern California.
In the last 10 days, there have been two earthquakes of magnitude 3.0 or greater centered nearby.
An average of 25 earthquakes with magnitudes between 4.0 and 5.0 occur each year in California and Nevada, according to a recent three-year data sample.