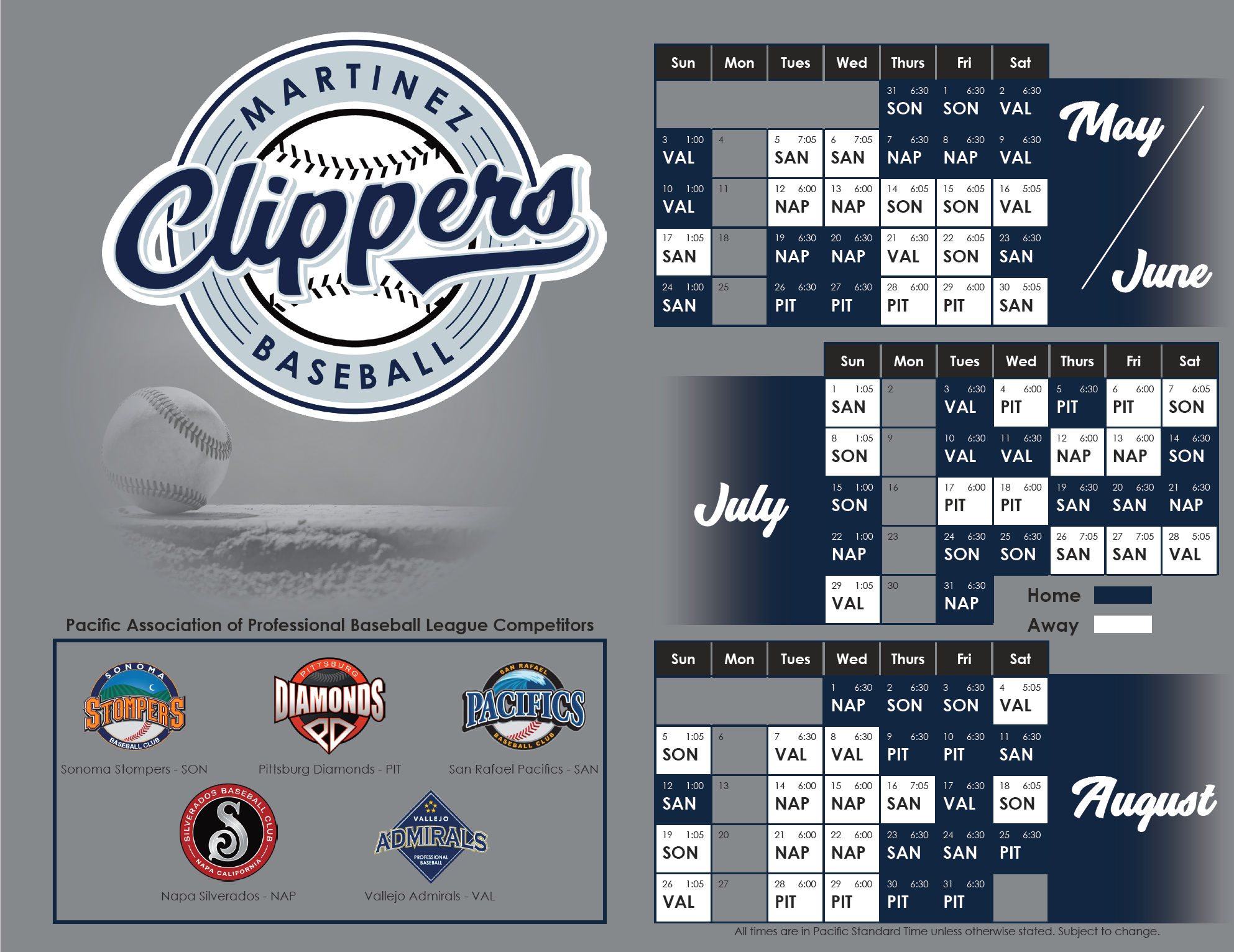 Martinez's new professional ball club, the Clippers, will be ready to play opening day May 31, when they face the Sonoma Stompers, who came in second behind the 2017 season champions Vallejo Admirals, said General Manager Brianne Gidcumb.
Gates will open at 5:30 p.m. that day in the newly renovated Field 3 in Martinez Waterfront Park, and first pitch will be at 6:30 p.m.
"We've been hard at work building ticketing systems," she said Wednesday at a Martinez City Council meeting. The Clippers' website will be operational soon, and will offer tickets, including half-season and season-and-a-half passes. The ball club also is hiring staff to be on board opening day, Gidcumb said.
Among the players already named to the team are pitchers Phillip Rowland and Vincent Valentino, catcher Alex Oleszkowicz, infielder Luis Perez and outfielder Cole Easley.
"A lot of people are anticipating this," Mayor Rob Schroder said.
And a lot was put together quickly, City Manager Brad Kilger said. He's met with Manager Chris Decker, and along with Gidcumb have examined the playing field.
"It's coming together," he said, admitting residents may see city employees putting on finishing touches the morning of opening day. "The field will be ready to play on," Kilger promised.