I'm running to be your Contra Costa County Supervisor, show up every day, and tackle our challenges head-on.
I was born and raised in Martinez. My mother is a nurse and my father delivered chips for Frito Lay in Richmond and Martinez. From them, I learned the importance of showing up every day and standing up for my community.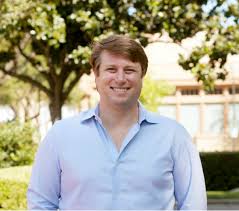 Just like my parents, my wife and I scraped and saved to buy our modest home in Martinez, and we feel fortunate. However, the opportunity to buy a home, let alone start a small business like ours, is out of reach for many of our neighbors.
I believe Contra Costa County, with new, active leadership, can offer better opportunities to those hoping to buy a home, start a small business, and provide for their families.  
It takes someone willing to show up, listen to new ideas and fight. I've already done that on Martinez Planning Commission. As Vice Chair, I have fought for new housing, supported small businesses, and promoted common sense cannabis policies. I value our lovely community and have worked hard to improve it.
As a small business owner who has worked with many nonprofits and businesses in the Bay Area, I know what we need to do to create new opportunities for our families and youth. I will use my deep understanding of our community and how to move the gears of local government to create meaningful change for all of us.
Contra Costa County is home to more than 1.1 million people, an economic driver that houses much of the Bay Area's workforce. Yet, we face a lack of housing for our families, an unbearable commute, long-standing bureaucratic hurdles for small businesses, mounting homelessness, and a county government that is too slow to respond, and absent when we need it most.
Our county's northern waterfront — Antioch, Pittsburg, Bay Point, Martinez, Crockett, Hercules, Rodeo, and Pinole — is one of California's most important economic centers. We are home to working families, beautiful open spaces, and critical industries that provide jobs to tens of thousands of workers.
Our aging infrastructure needs massive improvements, we aren't building nearly enough housing near workplaces or transit, and we need to create jobs locally so people can have the opportunity to work where they live.
– Sean Trambley