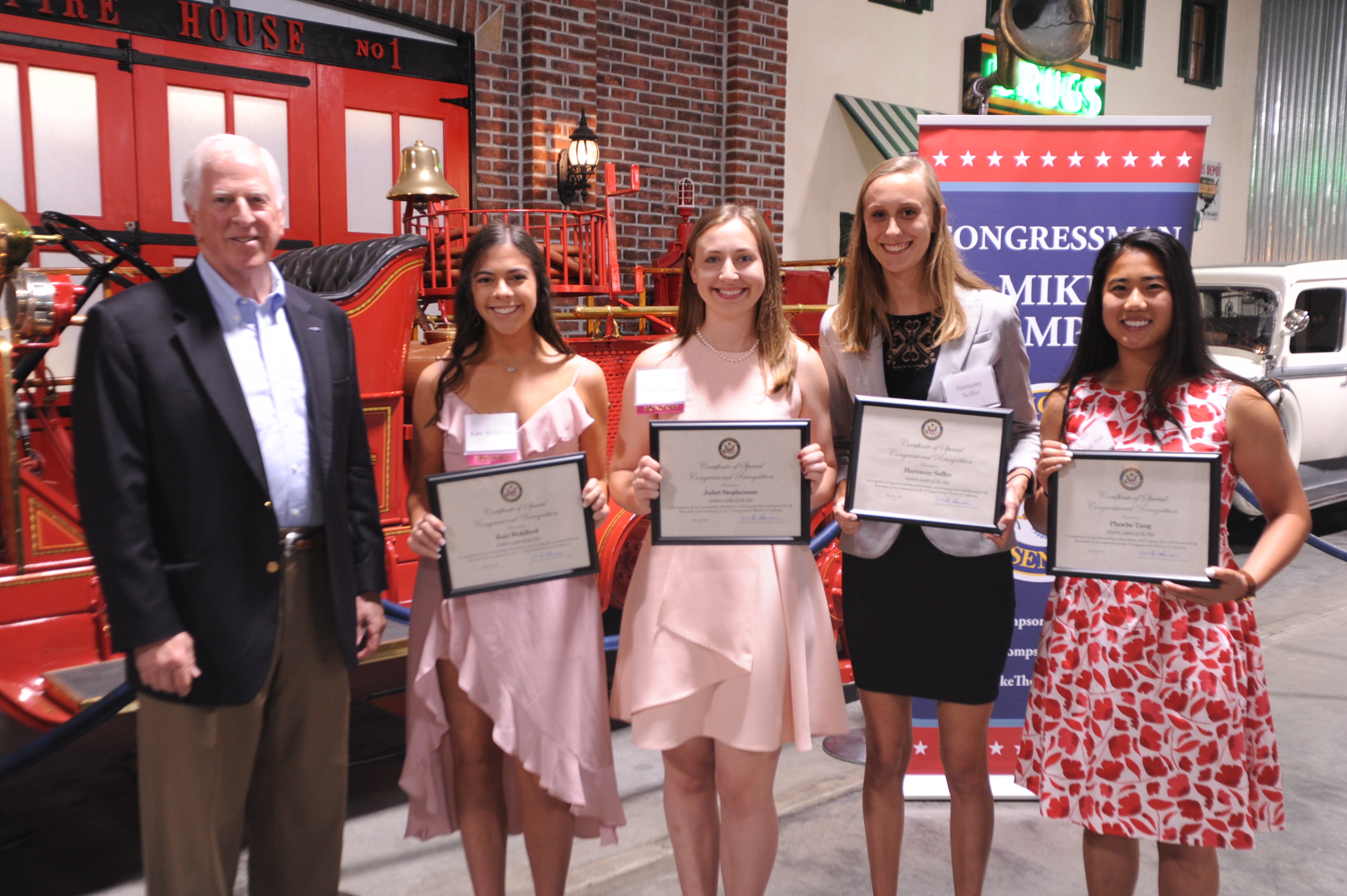 U.S. Rep Mike Thompson, Kate Wohlford, Juliet Stephenson, Harmony Soffe, and Phoebe Tang.
Several Alhambra High School students are among those chosen the 2018 Student leaders of the Year for Contra Costa County, U.S. Rep. Mike Thompson has announced.
Among the six chosen for the recognition are Juliet Stephenson, Harmony Soffer, Phebe Tang and Kate Wohlford, said Thompson, the Napa Democrat who represents a portion of Martinez in the House.
Those students "were instrumental in planning the Parkland Memorial walkout at Alhambra High School, planning speeches and performances to raise awareness among fellow students," Thompson said.
Also chosen from Martinez is Alan Kobylik, who was Martinez's Young Man of the Year last year, and who has been excelling in academics and has worked on several community beneficial projects.
Naya Murdock, who attends John Swett High School, Crockett, was chosen for the honor, Thompson said, because she "brings her voice to academics and community engagement, working hard in her many classes, tutoring other students and representing her fellow students on the school board."
Students were nominated and chosen based on academic achievements, leadership among other students, engagement in their community and overall contributions to the county. They were recognized recently at a ceremony in Vallejo, Thompson said.