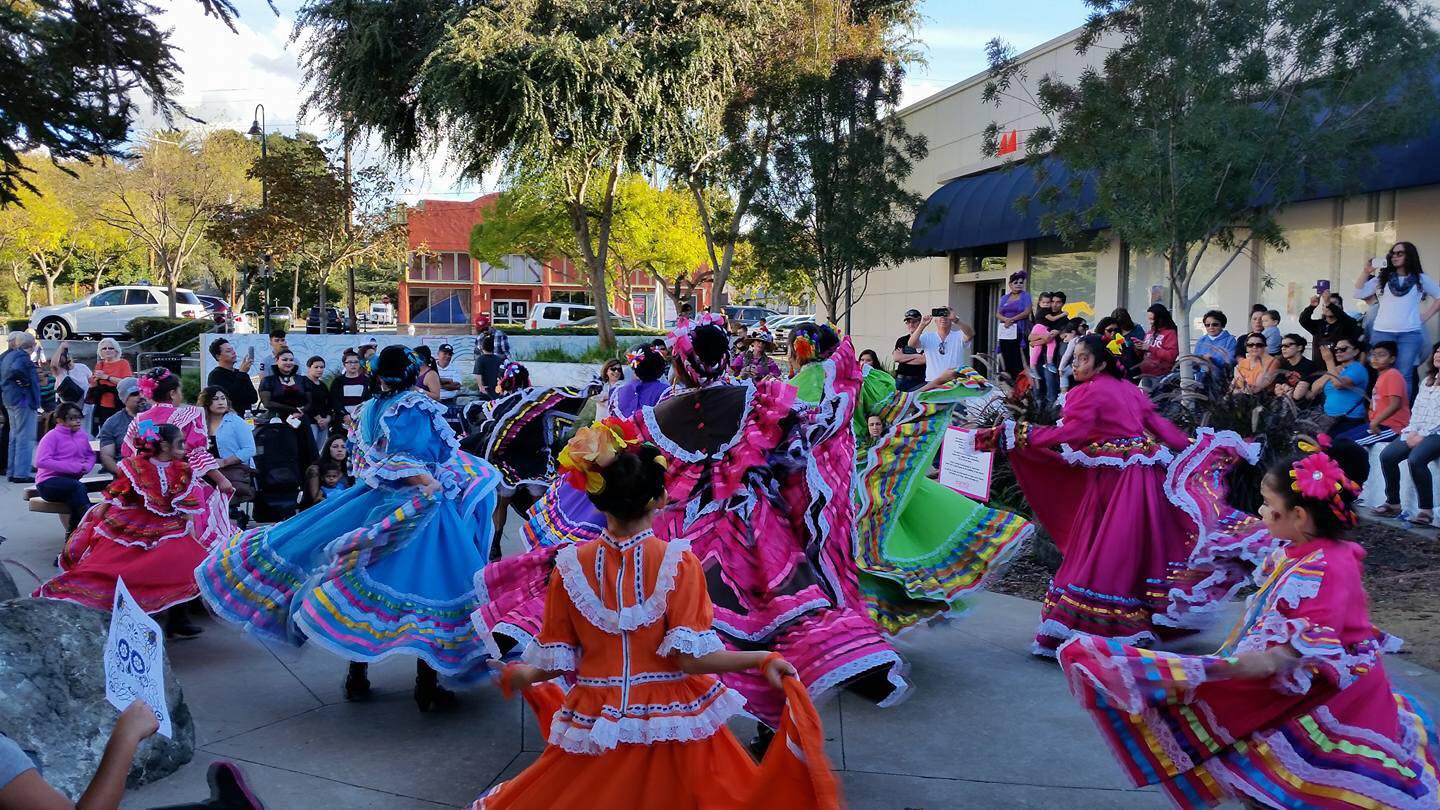 Martinez residents will gather along Main Street Saturday to remember deceased loved ones during the fifth annual Dia de Los Muertos Altar Festival.
A collaboration of multiple organizations, the local Dia de Los Muertos activities began with the opening of an art exhibit at Martinez Library that continues through Nov. 10.
The library was the site of some hands-on arts and crafts earlier this month, a day organized by the Martinez Arts Association and Artcelerator.
Adults and children learned to make papel picado – cut paper – panels that could be linked together on a string to make a decorative banner. They also folded multiple layers of tissue paper, then peeled back the layers to make colorful flowers.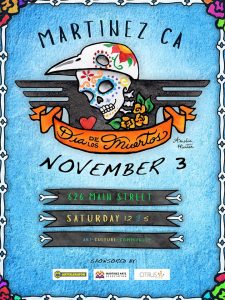 Many participants brought photographs or items from home that are remembrances of lost family members or friends. Using donated supplies, they created nichos, or decorative shadow boxes. Others dressed small skeletons as Catrinas, a stylish hat-wearing icon of the holiday celebration, or other characters.
Some of those items will be displayed at a community altar set up for public participation Saturday. Other altars will be personal ones. A few are interactive, such as Martinez Arts Association member Dorrie Langley's Monarch Forest. Attendees can write the name of someone who has died onto a paper butterfly and clip that butterfly to a ribbon tree.
The event is a joyful one, celebrations of those remembered lives, organizers have said.
Not only can the public view the display of altars, they'll also be able to hear music and dancing associated with the holiday that dates back to the indigenous cultures of Mexico some 3,000 years, acquired some Catholic commemorations when missionaries arrived and has since then spread in popularity.
Sienna Coward will sing during the event, and Hugo Cil and his family will give a performance of Aztec dancing.
Martha Gutierrez and the Baile Folklorica also will be dancing during the festival.
A special area will be set up to let children learn how to make paper flowers and banners, color sugar skull pages and decorate champagne corks to look like sugar skulls.
"We hope to 'bridge cultures' here with a deeper understanding and appreciation for this very artistic community gathering," Langley said.
A variety of vendors will be selling themed merchandise. Among them will be Carlos Cil and his family, who will sell authentic Mexican Dia de Los Muertos items. Martinez artist Cathy Riggs will display and sell her collages and jewelry. Others will sell nichos, magnets and figurines.
Citrus Salon, 620 Main St., will offer face painting, and Main Street Arts, 649 Main St., will have a gallery party at 2 p.m. that day.
Dia de Los Muertos Altar Festival, a family-friendly event, is open to the public. Cultural attire is welcome, organizers said.
Main Street between Castro and Estudillo streets will be closed to vehicle traffic at 10 a.m. Saturday, and the event will take place on Main Street from noon to 5 p.m. Saturday.