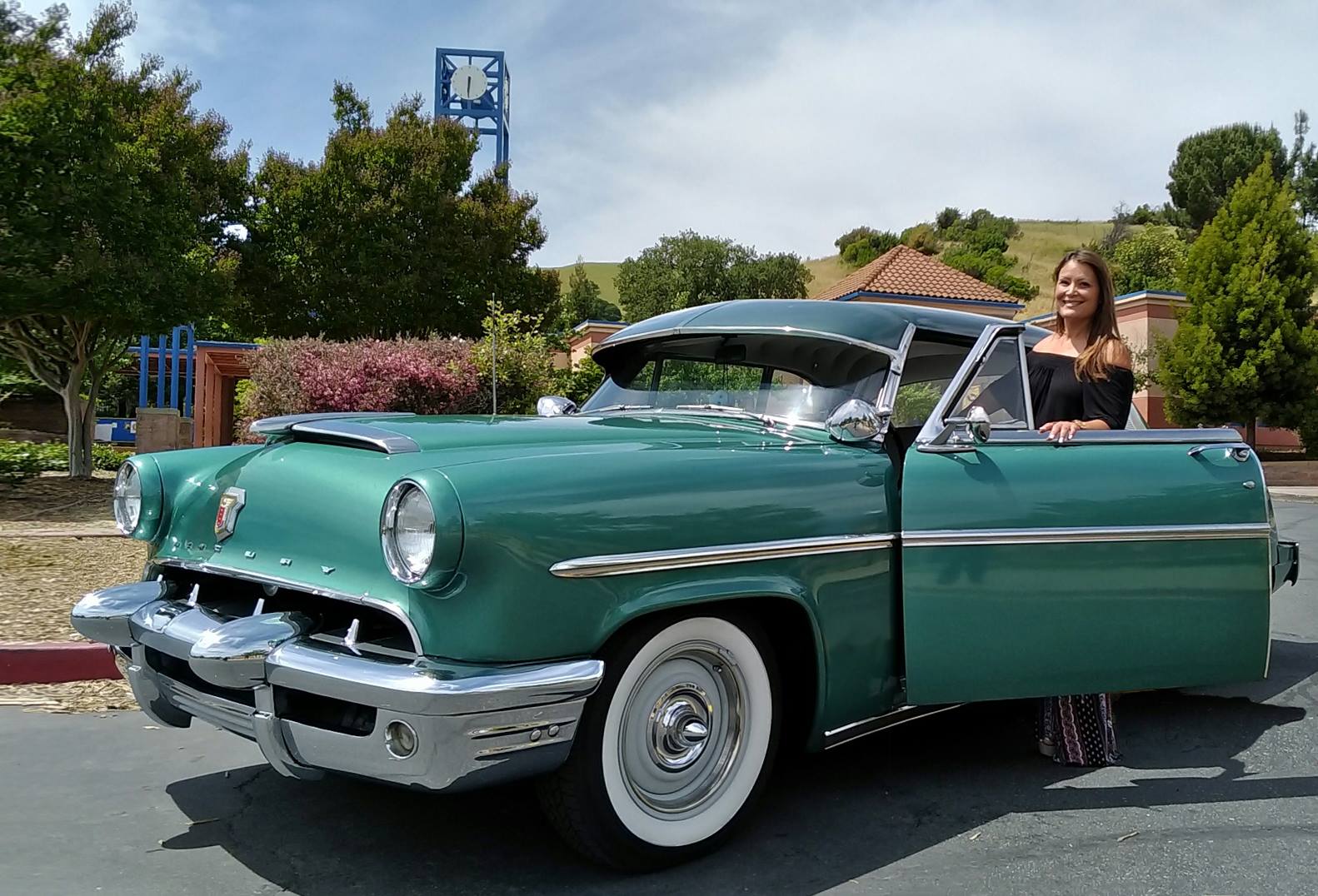 The annual Passion to the Streets Car Show, is a Martinez event with 100 percent of proceeds benefiting homeless students and families in the Martinez Unified School District. Passion to the Streets is a Martinez-based nonprofit organization, formed by concerned local citizens to provide true solutions to an ever-growing tragedy in our midst.
Their key philosophy is, "Together, we have the ability to change the mindset of our communities. We have the ability to breathe life into a new culture in which everything is possible, in which every person is loved and valued! Homeless families are part of the fabric of our communities and by sowing seeds of kindness and grace, into that fabric, we not only grow into a healthier environment, we also leave behind a legacy, which will enable future generations to prosper. It's our goal to achieve this impact ONE family at a time."
The idea for having a car show fundraiser, began with Passion to the Streets founder Eve Cameron and her dad, Eddie Togonon, a long-time car collector. Eddie has many friends who enjoy and participate in car shows, and he suggested that a show would be a great fundraiser. This idea was merged with the longstanding Les Schwab Car Show, when lifelong friends Eve Cameron and Doreen Bagno had a brainstorm of building on Schwab's long-standing success.
This year is their second cars show and although the 2018 show was a great success with over 100 cars participating, it looks like this year will have from 150 – 200 cars. And they have really upped the game on the food service. This year two very popular Martinez restaurants will be bringing their mobile excellence to the show. The ever-popular Slow Hand BBQ (Martinez and Pleasant Hill locations) will have many of their excellent meat and sides available. Vinnie's Pizzeria located across from Virginia Hills in Martinez, is bringing their Mobile Pizza Oven and will be offering a wide selection of pizza and other baked delicacies.
Doreen has been a driving force of the Schwab show, and Eve has grown up with a passion for vintage vehicles. Eddie recruited local realtor Kevin Murray as second show sponsor, and to help as an event organizer. Kevin has a long background in organizing nonprofit events and sailing regattas. He is also a car guy and had wanted to produce a charity car show for many years. Les Schwab and Kevin's Web4Homes.com underwrote the major costs of the 2018 show so that 100% of the proceeds could go to the kids. These companies and others will be sponsoring the 2019 show on June 22nd at Alhambra High School.
Eve had a core of volunteers from her other events and activities who became the key leaders for the 2018 show: Marty Ochoa, Gina Hull, Jerry Lindborg, and Nick Carter. And more people joined in from Eve's participation in Creekside Church and Kevin's involvement with local social media group Martinez Rants and Raves. Local car enthusiasts, Bennie Kennedy, Ken Darrah, Don Pelot, Ron "Sport" Spessard, John Pereira, David Ferriera and Dennis Ferriera are among Eddie's friends who helped run the show and judge the contest.
This year the list of name sponsors has grown to also include: Hagin's Automotive, Will's Auto Body (Will Custer), Martinez Kiwanis, Shell Oil, Cobra Experience, American Carpet Dry Clean (Larry Delgado), Ned's Auto Body Supply, and Martinez Rants and Raves, along with continuing support from Les Schwab and Web4Homes.com.
The 2018 Passion to the Streets Car Show raised $7,200 in a combination of entry fees, raffle ticket sales, and contributions including a post-show fundraising drive using the GoFundMe crowd funding process. This money was distributed directly to the homeless students by school administrator Monifa Morgan's office. Later in the year they raised over $3,000 in partnership with Creekside Church in Martinez, when Passion to the Streets was the recipient of the proceeds from Creekside's October car show. They also received generous funding from Martinez based Prodigals Car Club, raised from their show.
Passion to the Streets discovered that Martinez Unified School District has a list of up to 100 students who are homeless at any one time, and more who are at risk of being homeless or are de facto homeless. We have worked with Superintendent CJ Cammack and Coordinator of Educational Services Monifa Morgan to identify the most critical needs of these kids, then we worked with retailers to obtain gift cards.
In some cases the volunteers were able to get discounts on the cards, so that they were paying less than the face value, enabling them to stretch their budget. They also selected vendors where the money would go farthest, and tried to be sensitive to limitations on transportation, and where practical supported local businesses. This year Passion to the Streets is building a special volunteer team who will work closely with retailers to get deeper discounts in order to get more benefit for these kids.
Eve Cameron explained, "We have an extremely generous community, and it's been proven over and over again … This car show doesn't belong to an organization. It belongs to Martinez. The outpouring of help and encouragement has been a complete and total blessing, and this event would not be taking place without the generous amount of support we've received from our community members and business owners."
As a single mom who has struggled in the past, Eve observed, "Studying is nearly impossible when you're homeless, and to go on even farther than that, I can say that studying isn't always the first thing on the minds of these children. They're busy worrying about whether or not they will have a safe place to sleep and dinner to eat. It's hard to study when you're hungry."
Eve's passion for those on the streets, is heartfelt, and the energy of her team is remarkable in providing solutions. There are many small and growing programs provided by Passion to the Streets, Cookies-for Clothing, No Stocking Left Behind (Christmas stockings), Passion to the Kitchen (providing an preparing meals at homeless shelters), and working with CORE and Martinez Police Department on steps to help families into permanent housing.
Along with the traditional car show format, the show will also feature motorcycles, bicycles, and a junior category for kids. Last year an award was give to a wonderful display of Barbie cars by a local girl. A local Marine Veteran Anders Schmidt set up a very moving display related to veterans dealing with and recovering from PTSD. This year Martinez PD will be bringing one of their new motorcycles, and Debbie McKillop has arranged for the Contra Costa Sherriff's Office to bring their Bearcat SWAT Vehicle.
Eve and her volunteers are also going to have a very impressive Cake Walk contest, with over 40 bakers committed to bringing cakes. This should be a lot of fun. Dancers from New You Dance Center will be performing at 11:00. And popular local DJ Eddie Togonon will be spinning his discs all day with great tunes from the '50s, '60s, and 70s.
Those interested in exhibiting their cars may enter the day of show, or by emailing passiontothestreets@gmail.com. The show needs the individual's contact information, the year, make, color, and model of the entry car, and if there is one, the car club affiliation.
Cost to enter is $25, payable at the show or by sending a check payable to Passion to the Streets and mailed to Post Office Box 103, Martinez, California, 94553. Those interested may visit the website http://www.passiontothestreets.com/.