By JANETTE DAVIS
Postmaster
Dear Neighbor and Postal Customer,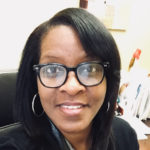 Mail security and the sanctity of the mail are of the upmost importance to the United States Postal Service and to me as your Postmaster. A report of mail theft from residential mailboxes, postal collection boxes or postal vehicles is of great concern to me. To add another measure of security along with your home surveillance cameras, I would like to offer another degree of reassurance to the Martinez community.
Your letter carriers are the "eyes and ears" of the neighborhoods they serve. By working together, we can add another level of security to help safeguard your mail. Here is something I'd like to put in place in the Martinez community so we can watch out for one another as our carriers make their appointed rounds.
Your letter carrier will honk three times in quick succession when parking and exiting the vehicle to deliver your mail. When you hear the honking, it will serve as a signal that your mail will soon be delivered and thus alert you to collect it.
We ask that you also kindly keep an eye out for any suspicious activity. If you notice anyone following your letter carrier, vandalizing mailboxes, taking packages from doorsteps or tampering with the postal vehicle, please immediately contact local police or the U.S. Postal Inspection Service at 877-876-2455.
Under no circumstances should you approach a suspicious individual; just be a good citizen and report it to law enforcement. By working and watching together, we can help to keep your mail and our letter carrier safe and secure!
Thank you for your partnership in preventing crime in your neighborhood and helping to ensure the safety of your mail and packages.