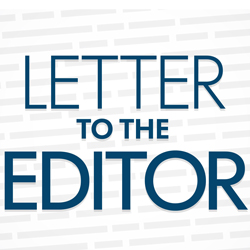 Back when I worked at the Gazette regular letter writers would routinely accuse some in our community of being "Puppet Masters". The accusations were generally leveled at members of council and their supporters who favored creating a redevelopment agency. Hmm, I wonder how Governor Brown's successor will see this issue…but I digress.
Generally speaking these community members never felt the need to provide any real proof of these accusations, kinda like those who accuse the Mayor of being narcissistic for his personalized license plates while conveniently forgetting they were a gift from his first, now deceased, wife. Rumors abound and now that we have our slate of candidates I expect to hear, read, many more.
But who really has displayed true puppet mastering mastery? Could it be the same woman who attempted to oppose Federal Glover, believing Martinez citizens alone would solidify her win in the primaries and allow her to breeze over a general election? Imagine the audacity of thinking that a small fraction of voters should be able to impact the outcome of an election affecting over two hundred thousand people.
Did that audacity end when her political career ended? No. Instead she turned a vengeful and vindictive eye to the citizens who failed to hand her the power and paycheck she craved and brought a lawsuit against the city of Martinez claiming an unknown Hispanic, mayoral, candidate failed in his bid due to racial bias. How laughable can that claim be when the anybody but's can be counted on to vote for literally anyone other than the person currently sitting in the seat?
Take the now R (was D) Congressional candidate, and proven holocaust denier, John Fitzgerald. A man who had and continues to have demonstrable challenges with reality was somehow a viable Mayoral candidate in 2010? I don't know who this Hispanic male was, but since I have a definite affinity for all things Hispanic, and pay attention to local politics, he must not have tried all that hard to get noticed. By-district elections are nothing more than the political contrivance of a woman scorned.
Now on to this year's slate of candidates. Based on John Stevens late to the game Dog Park involvement and his new 'pack' I question how he went from a brief (not of his choosing) stint as Chamber of Martinez CEO; remember the huge uproar over the King of the County BBQ and our local BBQ business being denied a booth? I understand there were returning vendors in place, but there really wasn't much grace and a lot of hurt feelings for that brand-new business involved in that fiasco. Fast forward to his first failed bid as Council candidate two years ago, and now choosing to run again hoping to win a majority of what, 400, since by-district elections were forced upon us?
I'd heard rumors of a challenger for Vice Mayor Lara DeLaney's seat. Fortunately the woman considering mounting a campaign had a change of heart, or failed to get the 30 signatures needed to qualify for the ballot. Since she is still, technically, a private citizen I won't name her. Frankly I pity this young woman for allowing herself to be used as a pawn all the while believing she has a friend and mentor. I know who's behind the encouragement of this particular young woman's would-be candidacy. It would have been an unfortunate set of circumstances for her to believe she was even marginally qualified to walk in DeLaney's shoes. But Martinez' true puppet master is good with flattering, false, words and propping up weak egos.
But the most telling of all is Yazmin Llamas-Morales who went from Martinez School Board candidate on August 2, 2018 to Mayoral candidate on August 10, 2018. I know nothing of Ms. Llamas-Morales. Here's hoping that changes quickly.
She is already behind the bell curve in fundraising and name recognition. She has no platform to speak of and no discoverable Martinez bona fides; nothing about volunteerism, boosters, charities, etc. that would allow the common citizen to gain some insight into who she is as a person. This is why I question whether Anamarie Avila Farias truly considers Llamas a viable candidate, or just the next pawn in her vindictive plans for Martinez politics. I see a court challenge regarding our right to elect an at-large Mayor in our future.
Here's hoping everyone Anamarie's convinced to run has a thick enough hide to fend off the knives that are coming for their backs once the election is over.
Buckle up buttercups, the ride is just getting started and the person pulling your strings is not known for going home with either the people who brought her or the people she brought to the party. Mixed metaphors notwithstanding.
– Linda Meza