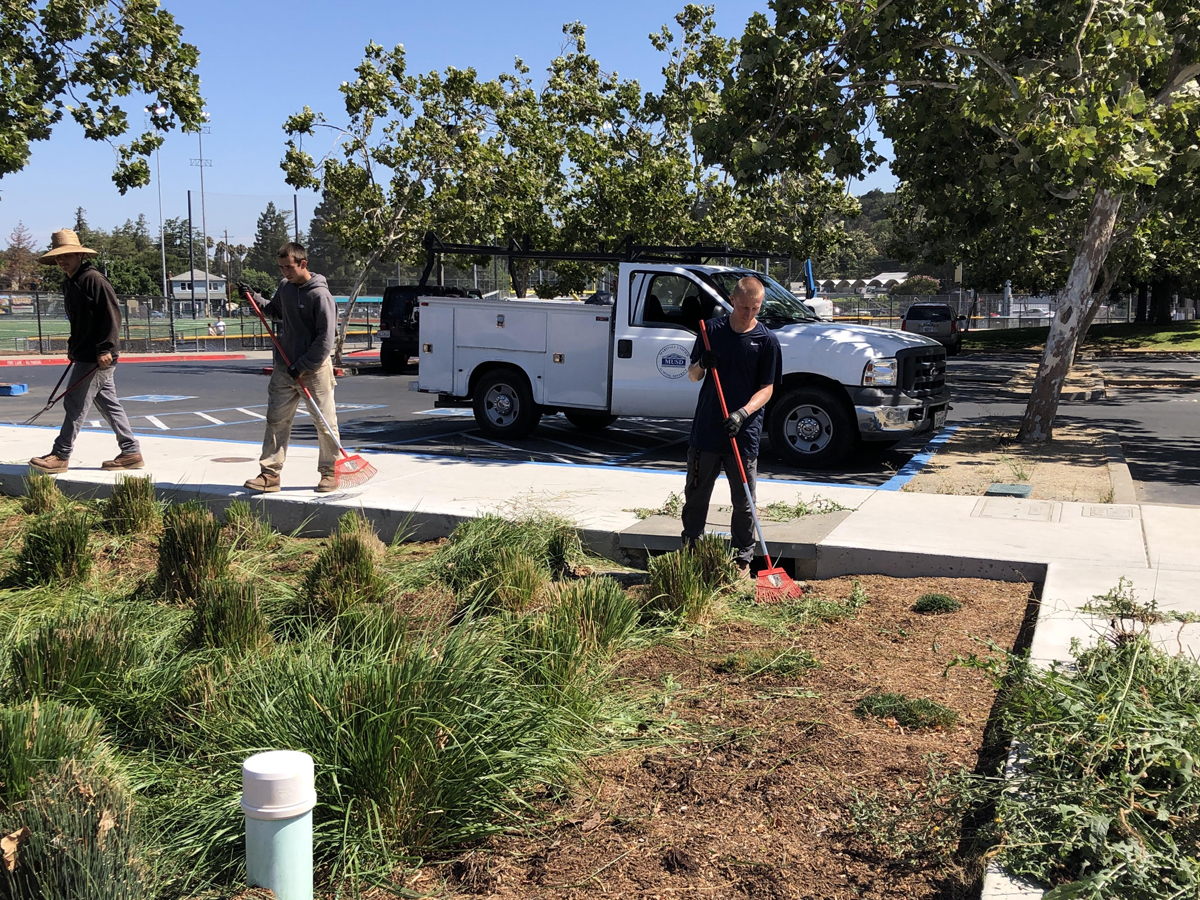 MARTINEZ, Calif. – It is the opposite of summer vacation at Martinez Unified School District school sites. Cleaning, construction, and maintenance crews have worked up a sweat getting schools in top shape for incoming students by Aug. 14.
There is a huge construction job working at John Muir Elementary School on Vista Way, and the landscaping shows it. A new school is being built, but students will attend the old one until it is finished. Crews were there this week cutting weeds and trying to keep existing plants alive while there has been destruction and construction around a large portion of the grounds.
The campus has become a puzzle of cyclone fences installed to keep kids safe by dividing the areas of heavy construction from what will soon be a functioning school. Fortunately, most, or all of the noisy grading is already done.
Not as dramatic, but better, more efficient lighting was being installed in the parking lots at Morello Elementary School this week. Upgraded interior lighting was also installed, along with a new boiler for warm, cozy classrooms this winter.
Las Juntas Elementary School got improved drainage in the form of a big ditch along WW Field, and carpeting was replaced in two rooms at the pre-school across from the MUSD Administration building on Susana Street.
Parents and students will be surprised at the appearance of Martinez Junior High School when they arrive next week. Exterior painting has been completed on the E Building, and the roof has been replaced on the D and E Buildings. The gym floor is gleaming because of a summer refinishing job, locker rooms were remodeled, and MJHS also got new interior and exterior lighting this summer.
Alhambra High School was not left out when it came to upgraded interior and exterior lighting, nor did AHS miss out on a shiny, freshly finished gym floor. Two newly installed HVAC units are expected to make the Black Box Theater more comfortable, and new handicapped handrails for the gym bleachers will make it safer for everyone. Back parking lot striping and spruced up landscaping in front should make kids have a better first impression of their first day back to school.