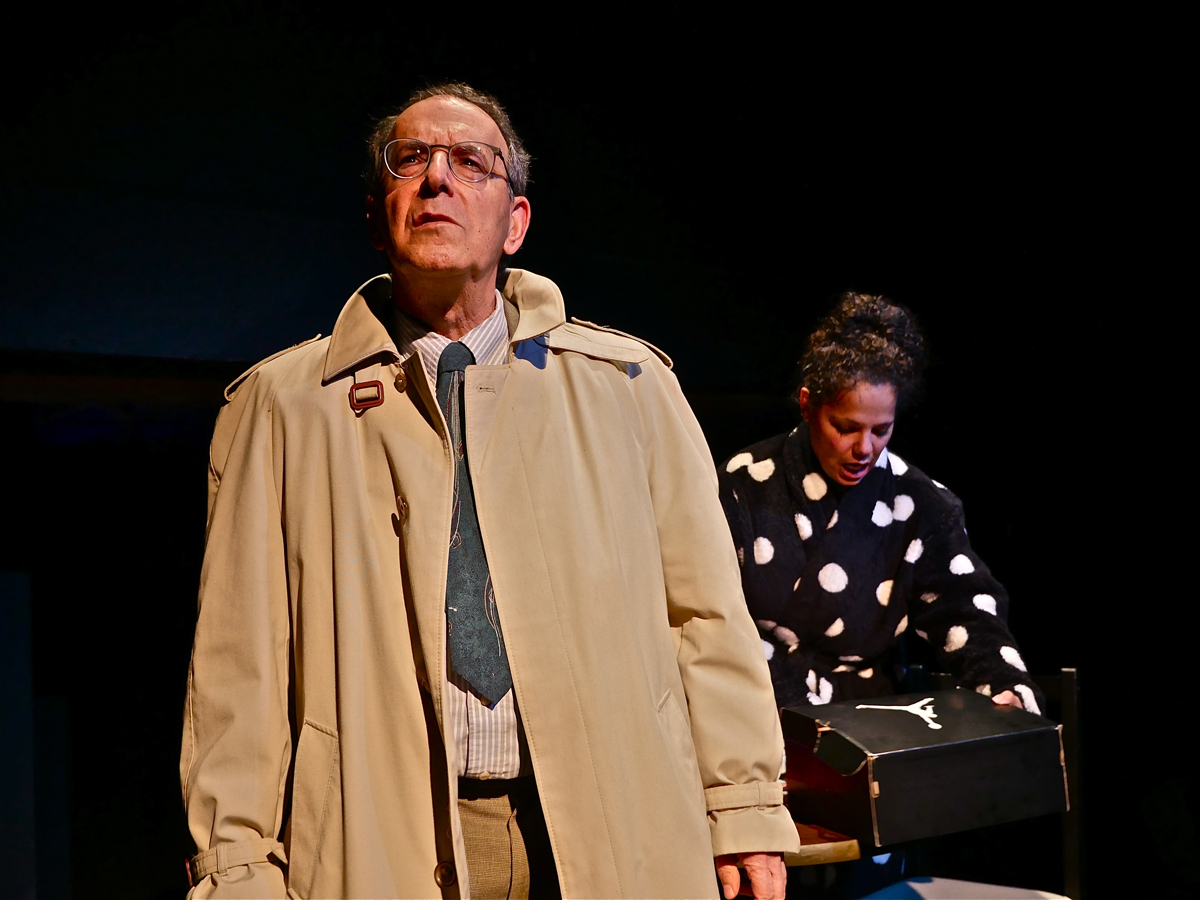 By CHARLIE JARRETT
Martinez Gazette Contributor
MARTINEZ, Calif. – Over this past year I've deliberately been spending more time at the Campbell theater in Martinez for a very good reason; the quality of theatrical productions and the stories that are told there are valuable stories of humanity that resonate with me, bringing me enjoyment and echoing my concerns and also providing me with an opportunity to think beyond my common daily concerns.
In my near 80 years of life, I've had the good fortune to meet and listen to and watch many people demonstrate a broader range of values than I might have created for myself. In large part, my personal life was rescued and elevated by my high school drama teacher, Roberta Blomquist. She opened my eyes through her kindness, concern, and direction. She told me that theater is a magic mirror through which we can see how our world treats our common travelers, and how through that observation, we might strive to make the world a better place to live. This is in large part why theater should be valuable to all of us.
This past week I feel fortunate to have decided to enter this theater again and experience "White Guy on the Bus", a play that I have never heard of before, presented by a theater company I had never experienced before.
Women of Words is a relatively new theater company created by Gwendolyn Samson Brown and Teresa A. Deed. I had been informed that this company had presented several productions in the near past and had received rave reviews for their vision. Now, I can add to that litany, my whole-hearted endorsement that this company is presenting thought-provoking entertainment that will grab your attention and respect, and draw you back for their next production as well.
In the opening scene of this play, we observe a Caucasian husband and wife, Ray (Avi Jacobson) and Roz (Lisa Luttinger), their son, Christopher (Moses Kaplan) and his wife, Molly (Lauren Kelly), discussing relatively unexciting and perhaps somewhat trivial family matters in one segment of the stage. In another segment of the stage, we see a young black woman, Shatique (Chelsea Bearce), sitting in a bus, cutting out coupons while traveling to an unknown destination.
In the next scene, Ray leaves his segment of the stage and boards the bus, sitting down on a seat across the aisle from the young lady previously described. He engages her in friendly conversation seeking to make a connection with her.
In the following scenes, we discover that Roz is a dedicated teacher in a school primarily serving the educational needs of minority students.
It becomes obvious that while she is very frustrated with the derogatory nature and environment in which she's working, she feels compelled to serve the educational needs of this underserved segment of Philadelphia's society. The daily diatribe is so derogatory that the school's faculty conducts a weekly betting pool that focuses on how many times her students will call her a "white bitch" in a given week. Daughter-in-law, Molly, on the other hand, teaches students in a private school that is well-funded and serving students of the more affluent population. The two women argue as to what language constitutes racial discrimination.
While traveling on the bus on a regular basis, principal character, Ray, again and again sits next to the young black woman, Shatique, whom he had met previously. He engages her in conversation and when asked what he does for a living, he explains that his job is to "make rich people richer and show them how to retain most of it."
In their discussions, Ray learns that Shatique is ambitious, hard-working, and is struggling financially while studying to become a nurse so that she can eventually provide a more financially stable life for her and her son.
While Ray seems to be a perfectly harmless white gentlemen who travels this particular inner-city bus route on a regular basis with no particular destination in mind, she becomes more concerned and nervous as he seems to delve more and more into her personal life.
Is this man simply crazy or does he have a dark purpose as yet undisclosed? And yes, a business proposition is about to emerge, and the stark, foreboding, darkness is soon to be revealed.
To say much more about the clever plot and superb writing of author Bruce Graham would deeply diminish the powerful inner workings of this play.
It is quite frankly, frightening, genuinely disturbing, and brilliantly thought-provoking. This is definitely not a play designed to be a feel-good play and in one respect questions whether or not there still might be in some facets of society, a master-slave relationship in the work environment.
The company plans to invite audience participation in discussions following the Sunday matinee performances as to the racial discrimination arena in which we find ourselves today. I think the play asks if we are more racially biased than we believe we are and if we are justified in our sequestered and seldom expressed fears.
At one time in my life I remember someone telling me that we could never understand the frustrations of Indians until we had at least walked two full moons in their moccasins. I have to ask my readers, how can any of us truly say that we are not racially biased at some level (whether we are white or black) and how can we understand or justify the pain, the suffering, the fears of just "Living Black"?
This production, under the excellent direction of Kevin Kennedy and his co-director Carol Bower-Foote, have secured a superb selection of actors who demonstrate excellent acting skills, which bring this production to its apex.
Lead actor and actress Avi Jacobson and Chelsea Bearce, were absolutely superlative, at times unnerving me and bringing me to tears, but at the same time, nailing me to the edge of my seat!
As a member of the Bay Area Theater Critic's Circle who covers approximately 100 theatrical productions a year, Martinez is indeed fortunate to have fine quality theatre available locally at such a reasonable price of admission! Charlie Jarrett
Women of Words Productions, is based in Fairfield, California since 2013. Theresa A. Deed and Gwen Sampson Brown are two women who love community theater and have harnessed that desire for good entertainment by bringing quality theatrical productions to their community and Martinez. They profess that their goal is to produce entertaining, thought-provoking performances that stimulate discussion about relevant and current topics in our world today.
Women of Words will not shy away from tough and touchy subjects; instead they strive to shine a spotlight on issues relevant to our times, hoping to promote tolerance and understanding for our diverse social and cultural backgrounds. They invite their audience to examine these topics with them, sometimes with tears, other times with hysterical laughter. Their next production and Martinez will be Charlotte's Web, a children's production that will open on July 12 and runs through the 28th.
"White Guy on the Bus" continues Fridays and Saturdays at 8pm, with matinees on Sundays at 2:30 pm, now through Sunday, March 3rd. Tickets are a very reasonable $22 for adults, with Seniors (62+), Students and groups of 10+ at $20 each. Tickets may be purchased on the internet at womenofwords.brownpapertickets.com or an hour before the show in the lobby, at the ticket station. The Campbell Theater is located at 636 Ward Street in downtown Martinez.