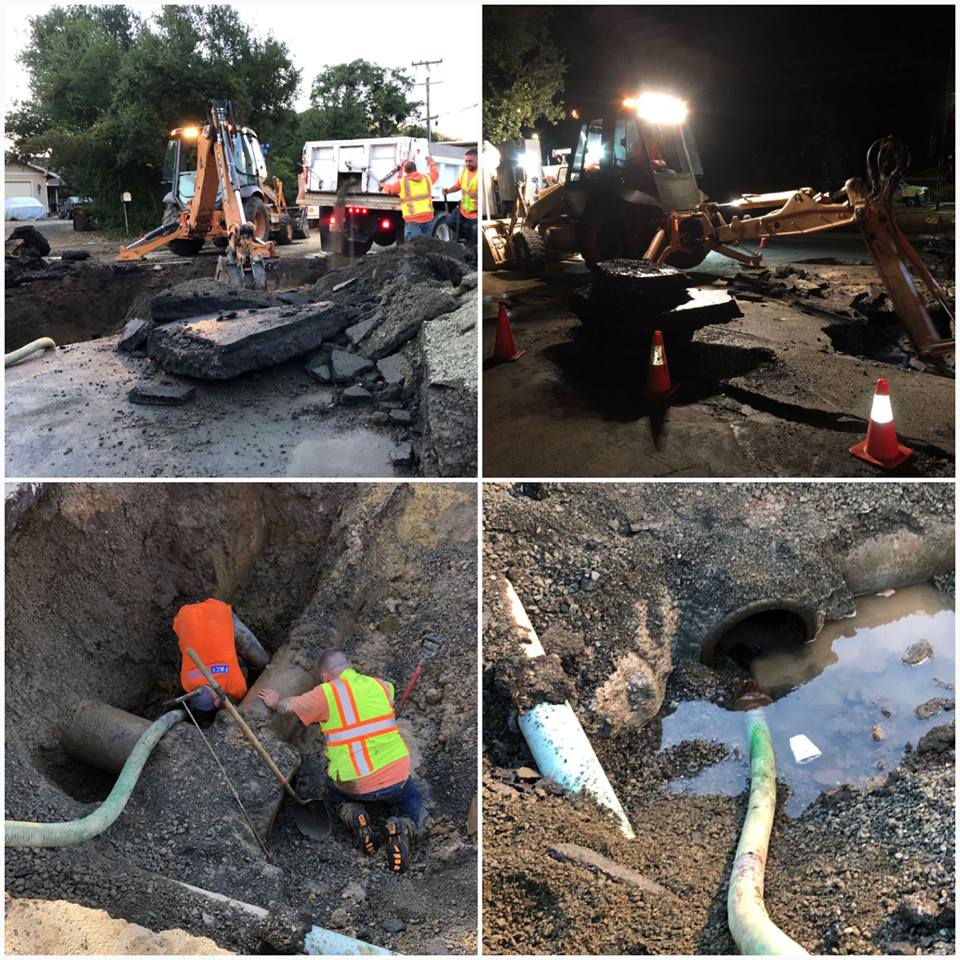 Martinez residents lost water service about 10 p.m. Wednesday when a water main broke on Alhambra Avenue and John Muir Road. Repairs were completed about 4 p.m. Thursday, Public Works Director David Scola said.
His work crews, bringing in heavy equipment, responded to calls Thursday night when the big pipe broke, leaving residences within Muir Oaks, Pleasant Hill and Vine Hill Way neighborhoods without water, according to city reports.
"We have to pour a concrete support in the trench to brace the 14-inch line," Scola said Thursday.