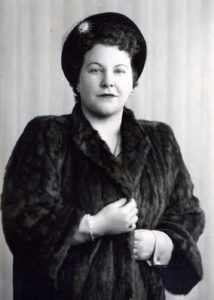 In celebration of March as Women's History Month, the Martinez Historical Society is making sure no one forgets 25 women it considers "movers and shakers" in the community.
Mary Goodman is leading the charge, but she's getting help from many others who are helping her assemble biographies of the women that range from the city's first female mayor to a woman who had an auto shop.
Another was a madam.
Goodman and her team have been assembling photographs, memorabilia and other items on the women.
One is her own mother, a longtime advocate for mental health, the psychiatric nurse that got the Contra Costa Regional Medical Center's "J Ward" started in the 1930s. Things there changed from "a snake pit" in the back of the hospital to a place with an open door policy, she said.
"The hospital does not have any knowledge of that any longer," she said.
That worried her.
"I think these ladies should be identified and celebrated," she said.
She also wants people to learn the courage of these women, some of whom traveled far to live here. And after traveling on freighters or other conveyances, they didn't sit still, Goodman said. Some were involved in the Suffragette movement that worked for the right of women to vote.
Then there were the "fun ladies," the madam, Rose Gaston Pesche, and two of her female employees. "They looked like Carole Lombard," Goodman said. The madam was also Goodman's brother's godmother.
Others entered wars, and their uniforms will be on display.
One pitched a no hitter in Martinez Junior High School, in a male-dominated league. "I was at that game," Goodman said.
Charlene Perry took her interest in history and got the Martinez Historical Society established.
Lelia Bray was the first female sheriff's deputy, "besides everything else she did," Goodman said. "I think that is a big thing. She started something for a lot of women."
"Granny" Ethel O'Brien worked on the ferries and was the president of the Rebekahs, the service organization associated with the Sovereign Grand Lodge of the Independent Order of Odd Fellows.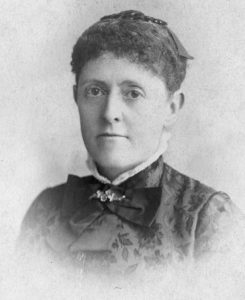 She also raced the local police chief up and down Alhambra Avenue for fun. "She always carried a gun. She was a character. She was the unofficial mayor of Green Street at the time."
A woman started Martinez's first African-American church, beginning with a simple Bible study in her home, then building the church through chicken dinners sold to people who worked in the city's cannery and other places in town. Another woman also was a pastor in the same church.
Then there's the woman who came from Mexico to Martinez, and began teaching English as a second language.
"Nobody knows about that," Goodman said about many of the women's stories.
But they'll get the chance to learn about these women through the historical society's exhibit.
Goodman and her team have been researching the prospective exhibit for a year.
"I surely didn't do this project by myself," Goodman said. Among those who also worked to bring the exhibit to life are Debbie and Tom Zamaria, Harriett Burt, John Maringoni, Jeanine Gender, Cindi Collins Erickson, and Kathy McFarland O'Connell.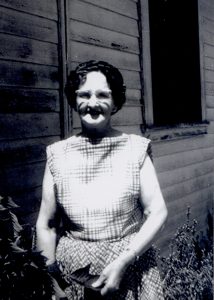 They looked up local dignitaries, such as Mary Swett, wife of John Swett, for whom one local elementary school is named and whose name is found on other schools and districts as well as the John Swett Award for Media Excellence. He's considered the father of the California public education system, and sometimes "the Horace Mann of the Pacific."
But Mary had her own accomplishments, too, as a trustee for the Alhambra School District and in her active membership in the California State Woman Suffrage Education Association.
"There were ladies I knew about, I knew they did these things, and I am sure there are hundreds of other ladies. These were the ones I knew."
"The Women of Martinez: Celebrating Women Who Have Contributed To Martinez" opens at 1 p.m. Sunday, March 4, with a reception at the Martinez Museum, 1006 Escobar St.
Greeters will be Cindi Collins-Erickson, Franci Collins-Lucero and Monica Collins-Lucero, whose mother, Tina Davi Collins, a oman of the Year, wrote "Nostri Pescatori: Pioneer Italian Fishermen of Martinez"
The exhibit will be available for public view throughout March. Museum hours are 11:30 a.m. to 3 p.m. Tuesdays and Thursdays and 1 p.m. to 4 p.m. Sundays.