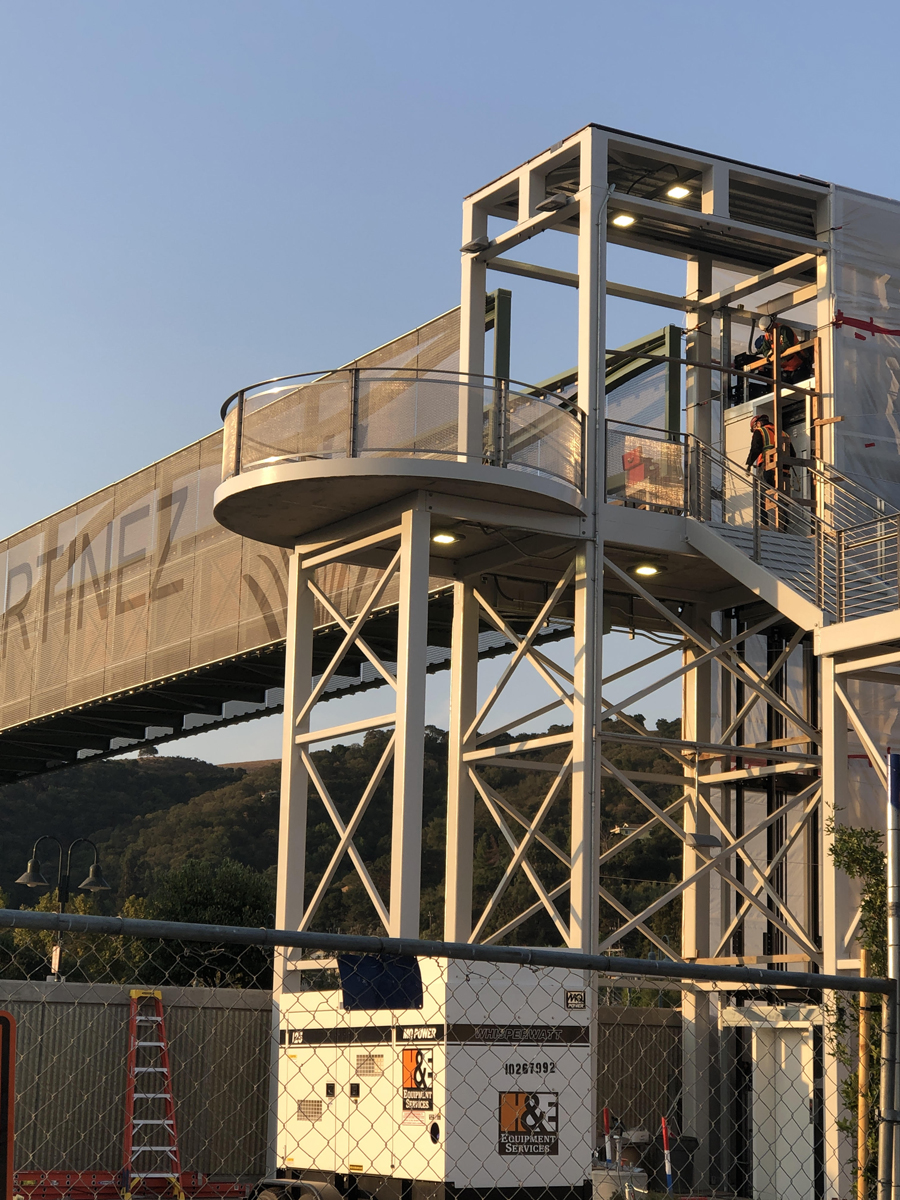 The new elevator which provides access to the Pedestrian Bridge on the north side of the railroad tracks is now installed.
While the elevator is complete, the plans call for the exterior of the elevator tower to be wrapped with glass. In December of 2019, the general contractor for the project, Gordon N. Ball, learned that their subcontractor working on the projects had not ordered the exterior glass for the tower. Gordon N. Ball immediately ordered the necessary materials, however the manufacturing of this glass, even through an expedited process, requires a 12-week lead time.
The new completion date for the project is now April 2020.
The pedestrian walkover was erected over the Union Pacific Railroad near the Amtrak Station. This is part of the final phase of the Intermodal Facility Project that is being underwritten by Contra Costa Transportation Authority Measure J sales tax revenues. Gordon N. Ball of Alamo was awarded the construction project to build a 110-foot long pedestrian bridge, a paved trail on three perimeters, a new entrance road at the intersection of Ferry Street and Joe DiMaggio Drive and a 30-foot pedestrian bridge near Ferry Street and the railroad tracks.