By HARRIETT BURT
Martinez News-Gazette Contributor
The Martinez Chamber of Commerce held a banquet Saturday night at the Masonic Lodge to honor the citizen of the year award recipients. Here are the bios of each award winner. The Gazette congratulates the winners and their achievements and contributions to Martinez.
Man of the Year – Paul Kraintz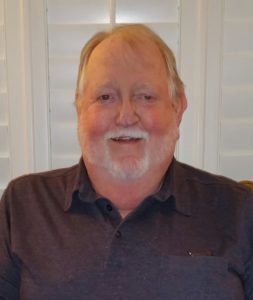 Meals on Wheels, Martinez Historical Society, Martinez Kiwanis Club, The Joltin' Joe Hometown Hero Project, those are not the only Martinez organizations and causes immediately associated with Martinez native and Alhambra graduate Paul Kraintz, 2017 Martinez Man of the Year.
As a young man in the 1970s, Paul was one of the volunteers who renovated the Borland Home which is now the Martinez Museum. He also served as Society president, wrote the chapter about the early railroad and ferry service in Martinez: A California Town, the first history book of the city; continues to serve as a member of the Board and is now membership vice president. He
contributes to the preservation of Martinez history in a variety of ways. He is a board member of the Home Town Hero project and has worked hard recently in the campaign to obtain the 1901 Victorian train car, which was attached to the Vic Stewart Restaurant, and haul it to Martinez for display. This is a partial list of all he has done in connection with preserving the town's history.
"One interesting project that he was involved in during his tenure," according to a nominator, "is that he visited the Southern Pacific Railroad offices before they merged with Union Pacific and obtained many photos and historic documents which he brought to Martinez and which are now housed locally in the Martinez Museum."
Paul is also well known locally and nationally for his work with Meals on Wheels, first as the County Program Director and in 1990 for founding the charitable non-profit Meals on Wheels of Contra Costa, Inc., which raises funds to provide additional meals for homebound elders who would otherwise be on waiting lists for services. It is now the largest single funder of Meals on Wheels services in the County. A few years ago, when Congress threatened to cut federal support of the national program completely, Contra Costa MOW was available to keep the program going here if needed. Paul attends meetings and conferences nationally and is recognized by other program directors nationally a resource in how to help finance local programs. Because of continued county budget cuts before and after he retired in 2011, Paul was hired to run the local program part time. Besides volunteering as a driver as part of the Kiwanis Club, he also volunteers the additional management time necessary to enable MOW to serve all who depend on it not only for nutritious meals but also for human contact at least once a week.
In summary, Paul has spent his adult life in Martinez combining his love of local history with his mission to see that those who created part of that history are well taken care of in their senior years.
Woman of the Year – Laura Philpot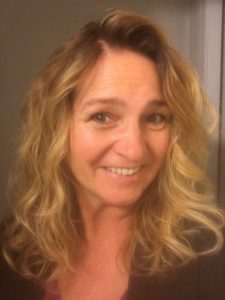 Laura Philpot's nominators for 2017 Martinez Woman of the Year can't say enough about what she has done for the community through her activities, particularly involving the Martinez Chamber of Commerce and the Martinez Yacht Club. A hard worker internally in those organizations, she also leads them in activities that benefit and bring positive attention to our city, not to mention raising money for good causes.
Currently chair of the Board of Directors of the Martinez Chamber of Commerce, she works hard to promote the city and to encourage businesses and citizens to meet and mix and work together to advance our city. She chaired of the annual King of the County BBQ, held each Father's Day at Waterfront Park which over the years has brought many from outside the community to enjoy our town. She has also organized the popular Father's Day Weekend Rib Cook Off which is held in conjunction with the BBQ.
As two nominators say, "we have lost count of the activities she has organized over the year for Martinez." Another mentions the offices she has held in the Yacht Club including serving as secretary of the Annual Classic Car Show co-sponsored by the Chamber and the Yacht Club to benefit Special Olympics. Besides being on the committee for the Yacht Club Golf Tournament which also benefits the Special Olympics, she works for that cause on the state level as well as locally.
"Laura's spirit of giving is enhanced by her kindness and generosity," says a nominator. "She is a capable and effective leader who easily goes above and beyond with the smile and positive attitude that defines her. People work with Laura, not for her and this is what makes her so successful."
Lifetime Achievement – Lynda Kilday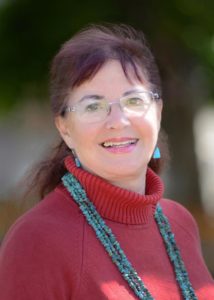 As one nominator points out, Lynda Kilday never waits to start helping a project or a cause and she often stays with them even after she no longer has a family member involved. She joined the Alhambra Boosters Club before her two sons were students there. Most Friday nights for years, Lynda would be at the football game Snack Shack serving hot dogs with Mac and Alice Alderette. She loved Grad Night and spent years setting up, serving at and breaking down the event which has meant so much to any graduating senior. To this day, Lynda stores Grad Night props in her basement.
Professionally, she worked at the Contra Costa Child Care Council. In addition, she also volunteered for all the council's fundraisers. Her dedication to child care and child welfare issues is well known and continues with her membership on the Board of the Martinez Early Childhood Center. But she also volunteers there too as an important organizer of the Center's annual fundraiser adding her smiling face to the work of making sure the event runs smoothly. In addition, Lynda has been active volunteering with organizations to stop family violence and help its victims move into stable and safe lives. She sets aside a week each year to buy, prepare and serve dinners for women and children living in the Martinez shelter. During the holidays, she gathers gifts from friends and local businesses for the shelter's children.
Lynda is a great booster, supporter and volunteer for Martinez. A Main Street Martinez volunteer, she is a dependable helper at the 4th of July parade, the Beer Fest and other downtown events. Before Main Street was organized, she was a hard worker at the annual First Night festivities and Christmas for Everyone.
As one of her nominators wrote, "Lynda gives of herself, her time, and her energy with a positive outlook. Anyone who has ever served the community alongside her would agree that she is a hoot! She has fun volunteering. No matter how dirty or unglamorous the task, Lynda always has a good time and so do those around her! Lynda's positivity and humor are contagious; she is responsible for inspiring many others to serve the community over the years and into the future."
Educator of the Year – Crystal Castaneda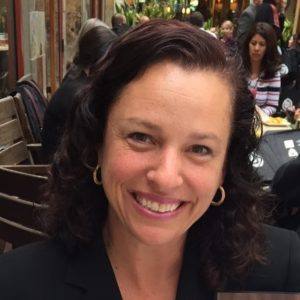 Las Juntas School principal Crystal Castaneda "is a compassionate and committed administrator who strives to create a safe, caring and respectful environment for all students," says a nominator. That behavior carries over when they are off campus touring the Martinez Museum or Alhambra Cemetery and other local sites, she notes, giving the students life, learning and social skills that will turn them into productive citizens.
Crystal also believes that creative instructional methods and teamwork are a successful formula for meeting the individual and group learning needs of children. That belief led to the school setting up an innovative STEAM lab on site. Incorporating the STEM program of focus on science, technology, engineering and mathematics Crystal and the faculty added an "A" for art. She persuaded the Shell Martinez Refinery to provide funding to set up the lab and to purchase the equipment that is needed. Working with all kinds of items that baffle many adults, the students develop and apply communication, collaboration, critical thinking and creativity skills to help them move forward in their education to the point they are college and/or career ready.
Crystal is also a member of the Shell CAP (Community Advisory Panel) which provides input to Shell from interested community members while learning more about the operations and the priorities of the refinery. Las Juntas is quite close to the refinery so good relations and understanding is crucial. Besides providing the equipment for the STEAM Lab, two Shell engineers (women, by the way) come regularly to help and teach the eager students.
Many can vouch for the fine work Crystal and the staff of Las Juntas under her leadership are doing which is why she makes an outstanding Educator of the Year.
Service Without Borders – Elizabeth 'Liz' Ginocchio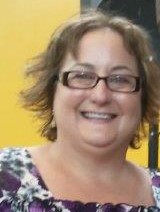 Although her maternal grandparents were Martinez residents, Liz is a lifelong Concord resident. But her gift to Martinez has been constant, capable, enthusiastic and effective support of the Boys and Girls Club of Martinez for her adult life thus far and probably since childhood as her late father and mother, Peter and Gaile Ginocchio, were valued supporters and contributors from the beginning of the club in the 1950s.
Liz has been on the Board of Directors for 20 years, serving as president for at least two terms and working on every major committee and fund-raising event. She has been supportive of recent mergers of clubs to make them even stronger including the current Boys and Girls Club of Contra Costa with active clubs in Martinez and El Sobrante. Knowing that community support is crucial for a non-profit, she started a popular annual golf tournament in memory of her father and mother. While the tournament is an important source of funds, the Club's major fund-raiser is the annual Boys and Girls Club Auction which has been one of premier events for any Martinez organization for more than 30 years. She even hits the stores at 5:30 a.m. every Black Friday to get good bargains on desirable, expensive items for the Auction the following June. But as if helping those events be successful wasn't enough, she recently joined a group of local women to present the popular Boys and Girls Club Wine Event each August.
But it isn't just Liz's capable, enthusiastic and dependable help that is important to the club's success. It is also the fact that if you have Liz on your side, you have the whole Ginocchio family joining in and helping the Club be successful.
Liz's dedication to the Club has benefitted so many young people here and now in El Sobrante. She is indeed a gift to our city and so much a part of a major community organization that one of her nominators who has worked with her on many Club projects says, "it was three years before I realized she didn't live in Martinez."
Young Man of the Year – Alan Kobylik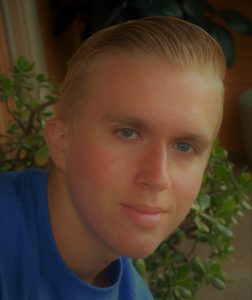 "Motivated and a leader are two ways I describe Alan Kobylik" says Alhambra science teacher David Mathers. He goes on to point out that Alan has challenged himself and done very well academically. He is enrolled in four Advanced Placement classes and maintains over a 4.0 average while participating in track and cross country.
But he also looks beyond to the larger community in his activities. He is a member and treasurer of the Kiwanis-sponsored Alhambra High School Key Club which focusses on projects and fund-raising to benefit the community. As club treasurer, according to the club advisor, he has shown proficient leadership while doing many hours of community service with his fellow Key Clubbers. In addition, he has participated in various ecological restoration projects that his AP Biology instructor has offered on weekends.
"Personally," says the instructor, "Alan is a very good kid. He is conscientious, polite, fun and very helpful to others who may not understand a concept." Well liked by his peers, "Alan is a product of Czechoslovakian parents who moved here when Alan was very young. He has integrated quite well into his new culture being part not only of his school community but also a valuable member of his church community and youth groups."
"Well-liked by his peers, teachers and teammates, Alan is a genuinely conscientious young man and quite the candidate for this award," says Martinez Kiwanis president Donald Pallotta.
Young Woman of the Year – Juliette Stephenson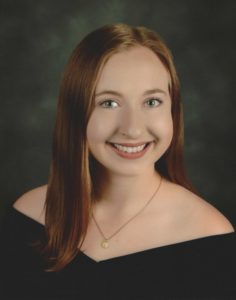 Juliette Stephenson has compiled quite a record at Alhambra High School. She is finishing her term as co-Associated Student Body President after four years as an active participant in ASB leadership. She is peer tutor to 15 students including one who attends DVC, and an Alhambra cheerleader and an officer of the high school's California Scholarship Federation chapter. She has also been honored as AHS Class of 2018 Salutatorian.
Juliette is also a member of this year's Alhambra Mock Trial team which came in second at the recent county contest. Her assigned role was to serve as pre-trial attorney for the prosecution. Part way through, the student who would have done the same for the defense, dropped out, so she took on that role as well. Obviously, the senior has her eye on the future as she will enter UCLA in the fall with plans to major in political science in preparation for law school. Her plan is to major in constitutional law with an eye to working for organizations such as the ACLU.
Juliette describes herself as "very tied to the community". Her grandparents lived here and her family now lives in their house. Her mother teaches in the school district.
What Juliette loves most about Martinez, she says, is that everyone invests in the community coming out to events such as football games and graduation and the farmer's market. That has motivated her activities at the high school and her reaching out to help others. That is why she is the 2017 Martinez Young Woman of the Year.
Business of the Year – Xtreme Scaffolding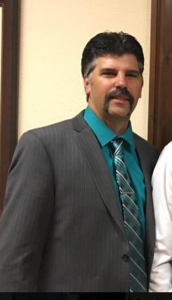 Owner Mike Slaney (pictured above) of Xtreme Scaffolding, 825 Arnold Dr, Martinez, CA 94553. (925) 957-6642