By BILL SHARKEY III
Martinez News-Gazette Columnist
WILDFIRES, DEVASTATION and the PSPS shutoff program have taken their toll on so many hundreds of thousands of Californians in both the north and south the past week. As the news tells us through outstanding coverage in video and print, the heartbreaking scenes are overwhelming. The sight of homes of all sizes reduced to ashes is so depressing as our empathy and sympathy causes us to shake our heads as we contemplate what has happened, almost in the blink of an eye, and what the days, month and years ahead will bring to the victims.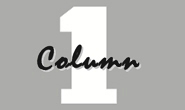 As we view the horror of what has happened, and continues to occur as each hour and day passes, it is hard to reconcile the fact that a broken part from a high voltage overhead line near the Geysers in Sonoma County could be the cause of more than a hundred square miles of hills, grass land, orchards, vineyards, wineries, businesses, vehicles and homes being reduced to piles of ash. Yet, those who seem to know, and PG&E has indicated the fact, that that is what happened on a line which had not been shut down during a power outage period. One 'small part' causing so many millions (billions?) of dollars of damage.
Not only property damage, but the financial loss to property owners, business owners, merchants, wineries and the grape growers. We feel for those in our area who have felt impact thus far. Some hours of being without power are an inconvenience in our homes, but more impact, indeed, to markets and fooderies who suffer customer loss, and possible food spoilage. But, in the overall scheme of things, we are pretty fortunate, in our humble opinion, of course.
The catastrophe is not over yet, as we meet our mid-week deadline. However, let us all keep those who have suffered so much in our minds, and provide them with our prayers and best wishes.
WE HAVE NOT BEEN without some 'excitement' nearby. The Alhambra Avenue fire on Sunday across from Forest Hills attracted many sightseers long the streets and hilly vantage points. We, too, swung into the area for a glimpse, something old news guys must do, you know! The number of emergency vehicles lined along Alhambra Avenue with their lights flashing was impressive, as were the big helo carrying water and the borate bomber making passes. And, the earlier 'alert' flashing on our TV screen with the startling noise did get our attention.
What is amazing to those of us who are not experts in firefighting, the fact that embers from the Vallejo fire flew across the Carquinez Strait and were still hot enough to start fires in Crockett. What does that tell us about the absolute need to douse every ember of a camp fire, or your BBQ? A lesson well-learned.
With each large story-making occurrence as we are having in the North, and the disaster in the exclusive Brentwood area of Los Angeles, come 'fire stories', aside from the actual attempts to quell the fires. One such was caught by Jeanne from a report on TV. A resident down there was asked in an interview how he was affected by the blaze in the very expensive neighborhood. His response: "Well, I have two cars at my home to deal with, and I don't know what to do with my Ferrari."
So, let's not feel sorry for our trivial problems, Folks.
Coverage of the two disasters, particularly the Kincade fire north of us, has been generally good. However, I feel KRON Channel 4 had the most on-going coverage, including press briefings and updates of the fire operations. Also keeping residents apprised of road closures and evacuations orders. Quite a chore to plan and coordinate coverage with their many reporters in far-flung remote and dangerous areas. A pat on KRON's backs for their efforts, from an old ambulance and fire truck chaser.
FLASHBACK to a brief recent Column 1 comment on some bands giving us their renditions of our National Anthem and a few of our patriotic songs. One attempt at our anthem by a band in Saudi Arabia which made our president wince visibly at the discord displayed, and another by a group of Russian musicians at Vladivostok as our ship departed. That one made our eyes tear up noticeably at their wonderful showing of friendship from an adversarial nation. Dedicated musicians in ragged brown wool ill-fitting uniforms giving it their best. How wonderful!
As a follow on to that visit to the Soviet Union's former first class naval base in the Pacific, Jeanne recalled some details which we felt might be of interest to those who have not been there as visitors., as Vladivostok is not a much-visited port of call for U.S. cruise ships. It was a forgotten city way far from Moscow; a city of very attractive men and women in fur coats, boots and tall fur hats. Please bear with us as we remember.
As our cruise ship sailed into the harbor, which had only become ice-free two weeks earlier, we passed many rows of once-formidable fighting ships, much like our Navy destroyers. We say once-formidable because they now sat alongside each other as rusting abandoned hulks, too many to count as we slowly passed. The breakup of the Soviet Union, shortly before our visit, had left them out to rot without sufficient budget funds to survive. For many of us 'old sea sailors' on board our cruise ship, there were many expressions of remorse, including some tears of disbelieve as to what we were witnessing, even though those wonderful vessels had been our adversaries. Time has a way of doing things to us. Here some of us were tearing up over the fate of an adversary's fleet. Hmmm! Like has been said before, "Can't we all just get along?" Answer: Why not???
CHEERS, and much more, for all those wonderful and courageous men and women trying gallantly, and at great personal risk, to save our California from total burning to the ground, Bless them and their loved ones.