On July 12, the Martinez Senior Center celebrated their volunteers with a "Calling all Superheroes" luncheon with a delicious meal catered by Wilma Lott.
Certificates of Appreciation were presented on behalf of Assembly member Timothy S. Grayson to ninety-five volunteers, who were recognized for the 11,625 hours they provided for the Center this past year!
If you are 50+ and looking for volunteer opportunities, such as community quilting, serving lunch at CC Café, assisting with the Alzheimers Respite program or helping with Bingo, to name a few things, come check us out!
The Center is also a place to make new friends, participate in exercise classes, play bridge, Mah Jong, or poker. We also have many other interesting classes and a variety of trips available!
We are located at 818 Green Street.
Drop by and check us out or view our Calendar of Events on the City of Martinez website.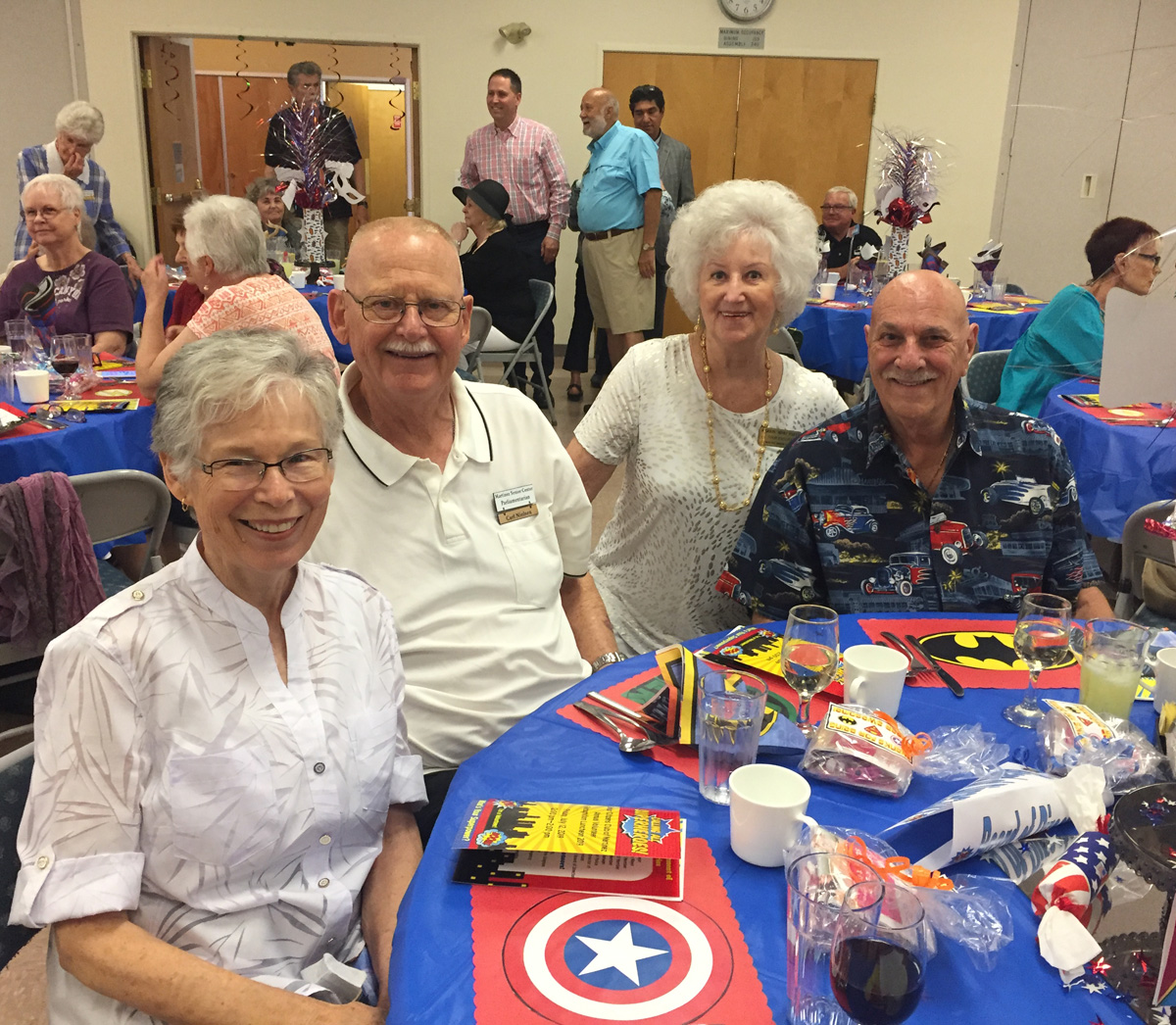 Kathy and Carl Nielson and Mimi and Jack Vaeth