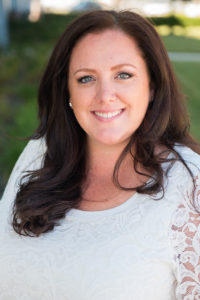 MARTINEZ, Calif. – Michele Corey, who has worked at the Shell Martinez Refinery since 2007, is its new community liaison officer.
She succeeds Cathy Ivers, who retired in March. Ivers spent 15 years at the refinery developing and running the community outreach program.
In its announcement, the refinery said Corey has been the refinery's Shell Community Advisory Panel Facilitator for the past year and has been in other positions at the plant.
Most recently, she has been employed in the refinery's Manufacturing Excellence and Support organization, and has been active in its community programs for years. She has been a co-chairperson of the refinery's annual motorcycle food run, and participates in other volunteer initiatives.
She was reared in Contra Costa County and earned her bachelor in arts degree in anthropology from Sonoma State University.
As community liaison, Corey will manage the refinery's outreach and volunteer programs, communicate with the refinery's neighbors and other areas of Martinez and represent Shell to other organizations, the statement said.
She'll be organizing Shell's Community Appreciation Days and Ice Cream Socials, which are popular events here, and she'll be integral to the annual Shell/Martinez Education Foundation Run for Education in the Martinez downtown.
In her new position, Corey reports to Ann Notarangelo, external relations manager. "Michele's already a familiar face to many in the community," Notorangelo said. "She has a heart for service and a special affinity for the Martinez community. I'm excited to have her on our team."
"Michele has great instincts and wants to do right by the community," Ivers said of her successor. "I think she'll be great in this role."
Michele brings her warmth, intellect and community spirit to a very important role at the refinery, said Tom Rizzo, general manager.
"Our relationship with the community is at the heart of the decisions we make, and Michele will ensure we continue to bring the outside perspectives