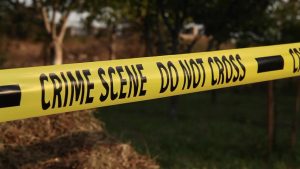 On Tuesday, December 3, 2019, at about 10:43 AM, Muir Station Deputy Sheriffs assisted Martinez Police Department regarding an investigation of a missing person.
The investigation led them to the 2400 block of Monterey Avenue in the Mt. View area of unincorporated Martinez. Deputy Sheriffs and Martinez Police Officers entered a residence and found a deceased female. While clearing the residence, the Deputies and Officers located a deceased man in a room.
The two are identified as Daywa Arakozie, a 34-year-old woman from Oakley and Montai Glaspie, a 31-year-old man from Bay Point.
Detectives say the two were in a relationship and that this appears to be a murder-suicide. The investigation is ongoing.
The SF Chronicle reported that in 2009 Glaspie was arrested in connection with the shooting death of a 22-year-old in Antioch.
Anyone with any information on this case is asked to contact the Office of the Sheriff at (925) 646-2441 or Investigation Division at (925) 313-2600. For any tips, email: tips@so.cccounty.us or call (866) 846-3592 to leave an anonymous voice message.