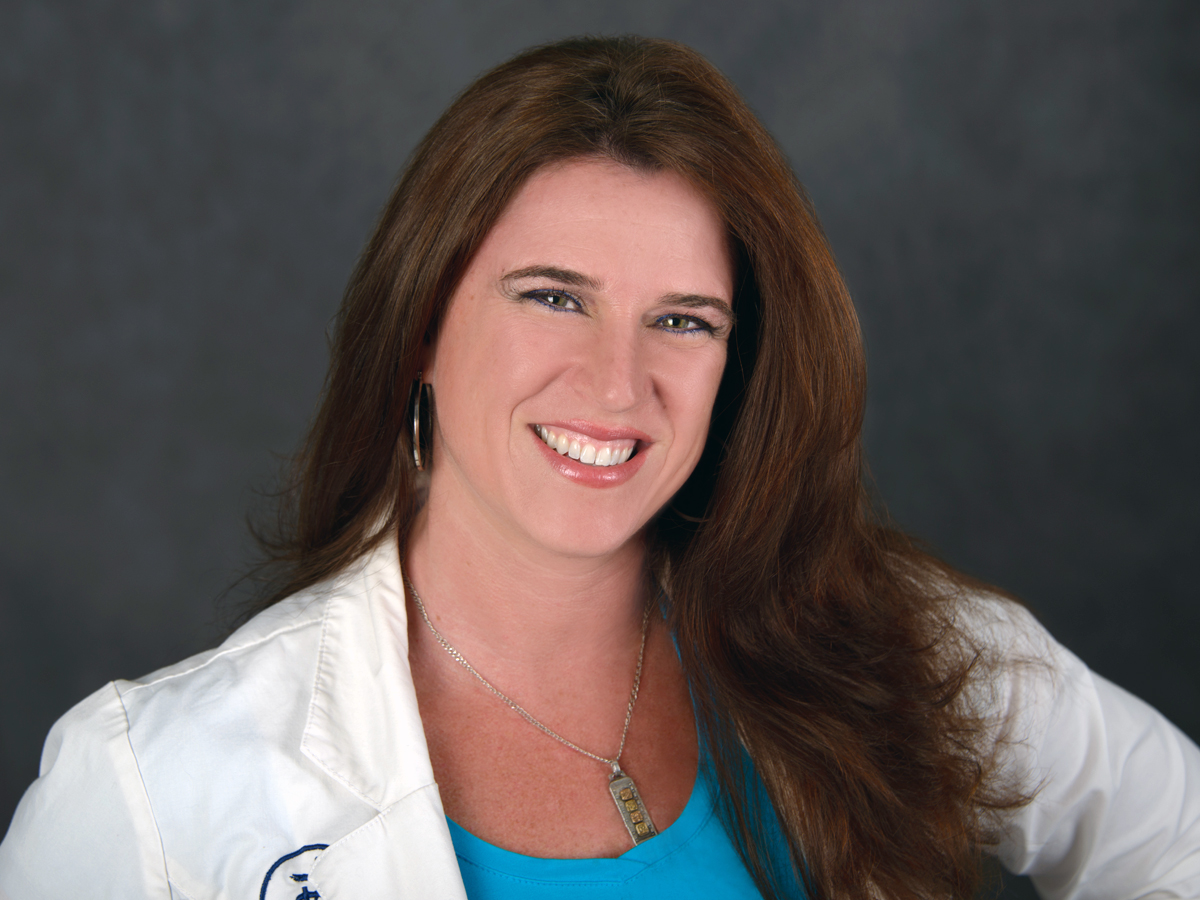 MARTINEZ, Calif. – Every small business is more than a means to make a living and unless it is a franchise, it is a reflection of its creator. Entering the Oasis Veterinary Hospital, one immediately notices an atmosphere of the calm, confident control that comforts pets, and simultaneously, owners.
"I always wanted to have my own veterinary medicine practice, so I could do things my own way," Oasis owner Dr. Louisa Asseo remarked. "I felt strongly that I wanted to do things right for team, the animals and the clients."
Her goal is to help pets live longer, healthier lives and to enjoy time with their families. She talks about the sorts of trade-off choices most small business owners have to make, and how she learned to combine that with running a business with the qualities she envisioned.
"It is not an easy adventure. Especially when you are getting started," Asseo commented. "As a start-up, it was a lot of decisions. Choosing when to buy an expensive piece of equipment. Will we use it? Do we need it?"
Making those choices while keeping a balance with personnel, and personal needs is common to most businesses, but her love of medicine and animals continues to be the driving force of the business.
"As the business began to grow, my standards just keep getting higher," she explained.
Dr. Asseo says veterinary medicine has also changed since her graduation from the University of California, Los Angeles and from the four-year veterinary medicine program at U. C., Davis.
Gone are the days of "rude" thermometers, and many medicines can now be administered as drops or pills instead of injections, according to Asseo. "Whatever you can fathom for yourself, we can offer for your animal," she remarked. An MRI is one example of the plethora of tests now available for animals.
"We have a lot more information, so we know more about what we need to do with that information," Asseo observed. "If you don't continue to study and read and update, you will be behind in two years."
When asked about how costs for proper animal care, including the increased number of options, could give pet owners some difficult choices, she said, "We do encourage our clients to invest in pet insurance. That helps take a little bit of that out of the dilemma, especially for older pets."
Humans caring for a loved one discuss this with their physicians, and she does the same for animals. "Age does add another question. The older I get, the less I call age a disease. We take age out, and then we put it back in. What are your goals for your pet? Just comfort or quality of life is always in the forefront," she said.
Dr. Asseo may understand that better than her patient's owners. She still cares for Skink Dude, the lizard that has lived with her since 1994. She hesitated, and said, "I was in college."
When she left college, she worked in an emergency clinic and for other veterinarians, but always dreamed of being able to provide high quality medical care for the variety of species she sees today: dogs and cats, rabbits, small mammals (such as rats, mice, guinea pigs, hamsters, ferrets, chinchillas, hedgehogs, sugar gliders, etc), reptiles (lizards, snakes, turtles, tortoises, etc), amphibians, fowl (chicken, geese, and ducks), mini pigs, and fish.
"Growing up in Los Angeles, we had cats, and whatever my mother would let me bring home. I always loved medicine and animals… we got into the more exotics."
Oasis Veterinary Hospital
6635 Alhambra Ave, Suite 100
Martinez, CA 94520
(925) 954-8087
http://oasisveterinaryhospital.com/